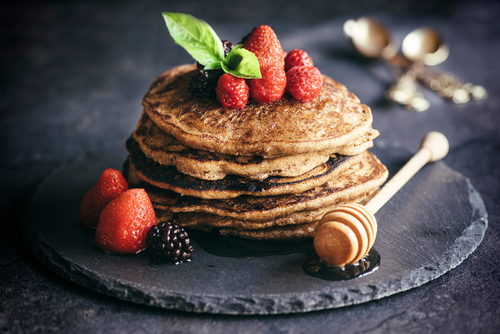 This recipe is so good. All members of my family really enjoyed them. My son even said I feel like you aren't telling me something. What other stuff did you put in these? I have a habit of adding healthy items to my recipes. I didn't have to add anything to this one.

Size:

10-12 4 inch pancakes



Ingredients:
1 cup of gluten free all-purpose flour(I used Bob's Red Mill cup for cup)
1 tablespoon ground flax seed (flax meal)
2 teaspoons baking powder
2 teaspoons ground cinnamon
¼ teaspoon salt
2 tablespoons all natural maple syrup (or honey)
1 teaspoon vanilla
¼ cup of unsweetened applesauce
1 cup of milk (or non dairy)
chocolate chips



Directions:



In a medium size mixing bowl, sift together flour, flax meal, baking powder, cinnamon, and salt.
In a separate bowl, combine maple syrup, vanilla, applesauce, and milk. Slowly mix in half of the liquid into dry bowl, stirring continuously, and the rest ¼ cup at a time to avoid a runny batter (not all gluten free mixes are the same see note below). Mix until you get the lumps out of the batter. You don't want it to be too thick or too runny. There's a happy medium and 1 cup + 2-ish tablespoons should be just about right.
On a greased, heated griddle over medium heat (or pan on your stovetop), begin to cook pancakes about a ¼ cup of the batter for each one. Sprinkle in chocolate chips and use a knife to cover with batter.
Cook 1-2 minutes until they start to bubble around the edges, and flip. Cook for another 1-2 minutes. Remove from pan and serve.
NOTES
Gluten Free Flour Mixes that work for this recipe: Bob's red mill, cup4cup, better batter, pamela's baking mix.
Do not use arrowhead gf mix. The pancakes stick and don't hold together well. My kids say they are "grainy".
---
Chocolate Chip Cookie and Oreo Fudge Brownie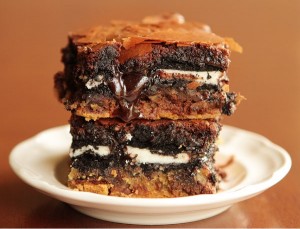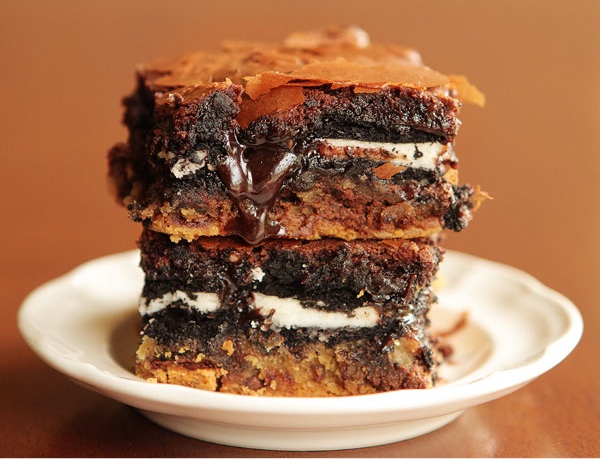 ---
Fish So Good…You Won't Even Realize How Healthy it is:
Zesty Creole Cod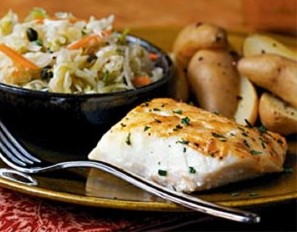 ---
Emily's Luscious Lemon Squares: 
That Perfect Balance of Sweet and Tart.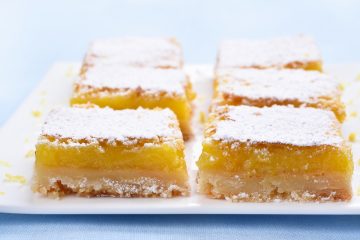 ---
---
A "New" Muddled Old-Fashioned Cocktail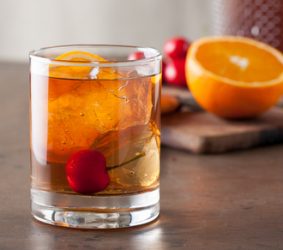 ---
Calling All Ice-Cream Fanatics! Try Our Waffle Ice Cream Sandwich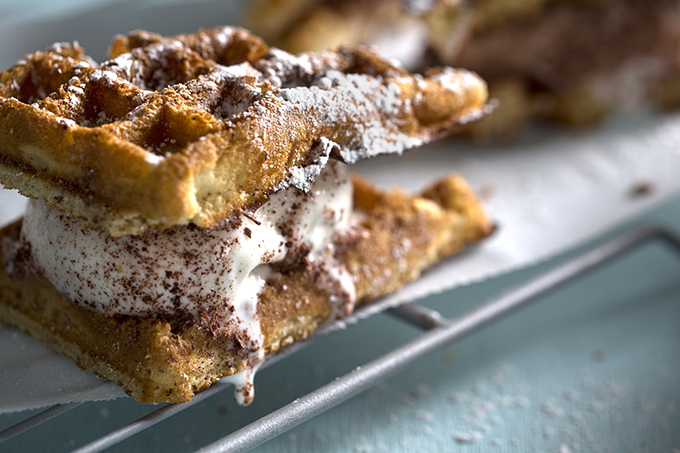 ---
 A Gooey, Juicy, Even a Bit Crunchy, Sloppy Burger You Will Love:
Nacho Burger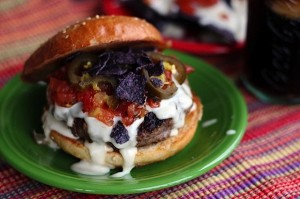 ---
Something Comforting, But Not Too Heavy:
Pork Sage Meatballs.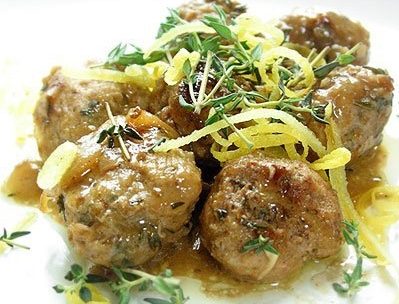 ---
 Biryani: an all-in-one Indian dish.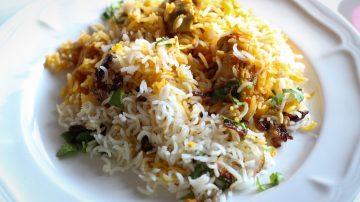 ---
Is Homemade SLIME…Dangerous for Your Kids?