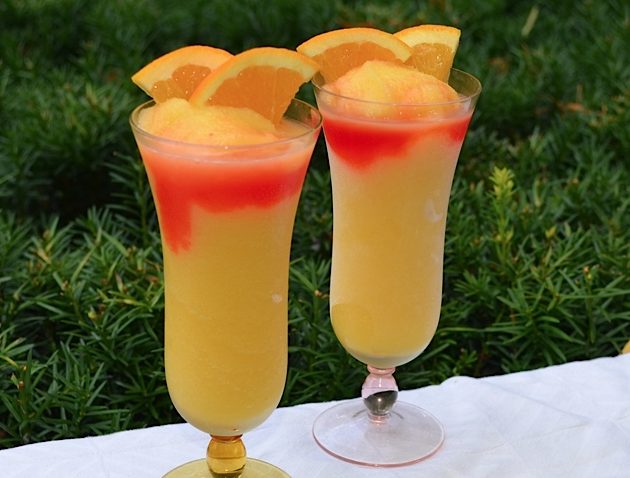 prepared by and photo by Emily S. Downs

A tequila sunrise can be quite a winner, but try it frozen and you now we're talking gold medalist!

Size:

makes 2 drinks



Ingredients:
1 1/2 ozs. gold tequila
5 tbsp frozen orange juice concentrate
1 1/2 cups small ice cubes
2 tbsp grenadine syrup
1 orange, sliced and cut into fans, for garnish (optional)



Directions:




Combine tequila, orange juice, and ice in a blender; process until smooth.  Divide and pour mixture into two glasses.  Carefully drizzle 1 tbsp of grenadine around inside rim of each glass.  Garnish with orange fans if using, and serve.