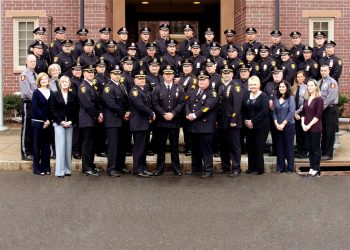 This month the City of Summit's Police Department is launching its newly created  PD CARES community outreach program. 
Responding to a growing need in the community, the Summit PD CARES program will provide Community Policing Awareness, Response, and Engagement with Summit residents with special needs; particularly Autism, Alzheimer's, and Dementia. The Department worked closely with the community to develop a multi-dimensional program which will help facilitate strong communication with Summit's special needs residents.
The launch of Summit PD CARES also coincides with the beginning of Autism Awareness Month to demonstrate the Summit Police Department's long-standing commitment to promoting Autism awareness and proactive outreach to Autistic members of the community and their families.
"I am very excited to announce the launch of Summit PD CARES ," said Chief of Police Robert Weck. "I believe that we have created a unique program which will suit the needs of our residents and their families. We are committed to developing engaging community outreach programs which proactively address the needs of our city and I am looking forward to sharing the details of this very promising program with the public."
For more information please contact the City of Summit Public Information Office at 908-277-9418.