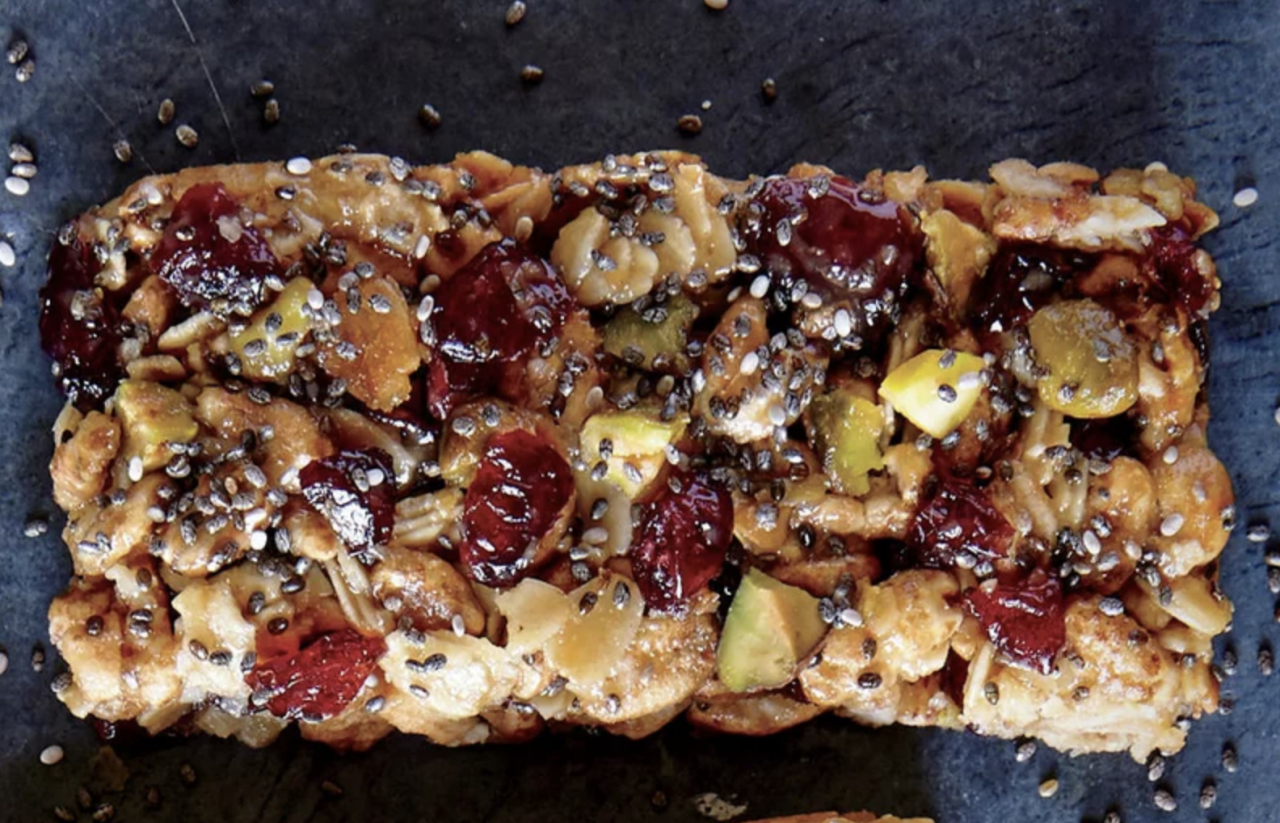 Here's a healthy snack from myrecipes.com that will fill you up when you're on the go.
Ingredients
1/3 cup cashew butter
1/3 cup honey
1 tablespoon olive oil
1 teaspoon vanilla extract
1/2 teaspoon salt
1 1/4 cups puffed barley cereal
1 cup old-fashioned rolled oats
1/4 cup finely chopped dried apple*
1/4 cup chopped sweetened dried cranberries
1/3 cup chopped dry-roasted pistachios
Cooking spray
1 teaspoon black chia seeds
Directions
Preheat oven to 350°. Combine cashew butter, honey, olive oil, vanilla, and salt in a microwave-safe bowl. Microwave at HIGH 1 minute or until bubbly. Combine cereal, oats, apple, cranberries, and pistachios in a medium bowl. Pour cashew butter mixture over barley mixture; toss well to coat. Press into an 11 x 7-inch baking dish coated with cooking spray. Sprinkle with chia seeds, pressing to adhere. Bake at 350° for 10 minutes or until set. Cool completely in dish.