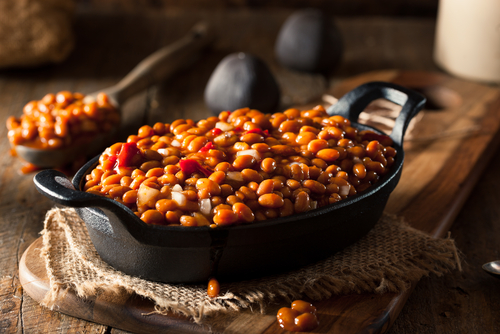 Thanks Mom, for yet another recipe to contribute!  I've tried other baked bean recipes and they do take hours to make with nothing special to share.  This particular batch that Mom passed along do take around 3 hours to bake… but the prep is a breeze and it makes a bunch that you can freeze for later and they are darned tasty!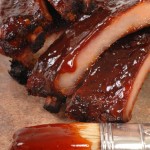 Size:

serves 20



Ingredients:
2 (29 oz) cans pork-n-beans (drain)
1 lb lean bacon, cut into small pieces (using cooking shears helps cut small pieces)
2 medium onions, cut into chunks
2 large green peppers, cut into chunks
2 tsp worcestershire sauce
1 cup ketchup
1 cup firmly packed brown sugar



Directions:




Combine all and put into a large casserole dish.  Bake covered at 325F. for 3 hours, stirring occasionally.  Uncover last 30 minutes of baking time.


Check out our Baby Back Ribs Recipe.