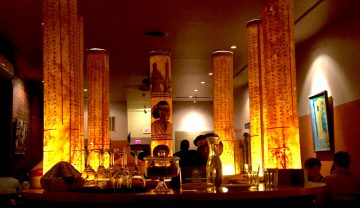 Apparently if you're craving Ethiopian food, you're not going to find it in Bergen county! So we recently took a trip to Montclair with 2 of our more adventurous friends where we had several to choose from. We settled on Mesob Restaurant. As I entered the warmly lit restaurant filled with intoxicating, our smiling hostess showed us to our table as I inhaled the exotic aromas of herbs and spices.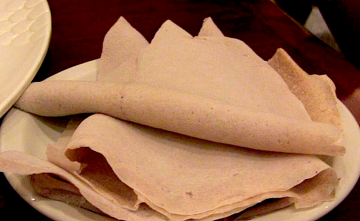 I have wonderful memories of an Ethiopian restaurant in the west village. I remember how exotic it seemed sitting around the tall circular basket that was filled with injera, a soft and spongy Ethiopian bread that's made from teff flour. The injera serves as your plate and utensils. The injera is like a lining in your basket or in this case, on an oversized plate that we shared. The sharing is what eating Ethiopian is all about and was even fun for non-sharers like me. The vegetables and proteins are placed in dollops inside of it. Then, you use pieces of the soft injera to scoop up your meat and veggies.
We chose 4 proteins to go on our injera: Dolor Sit Amet, beef sautéed in a spicy sauce; Kifto, beef tartare seasoned with Ethiopian clarified butter & Ethiopian chili powder; Lega Tibs and Ye' Beg Alicha which are both tender pieces of lamb in a mild sauces with spices & herbs. The Dolor Sit Amet was all of our favorites–we all have spicy palettes! We also added some sides: lentils, potatoes and chickpeas. I don't usually get coffee after dinner, but couldn't resist because I knew it would be nice and strong; it was. Don't forget to BYOB when you go!
Mesob Restaurant, 515 Bloomfield Avenue, Montclair, New Jersey. (973) 655-9000.
---
Find Out How to Make Korean Bibimbap: You'll Love it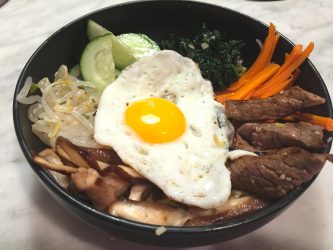 ---
An All in One Indian Dish: Lamb or Beef Biryani: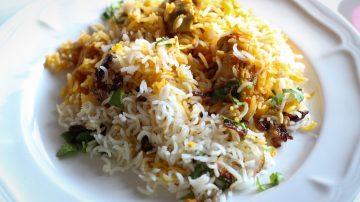 ---
Should You Add Turmeric to Your Diet?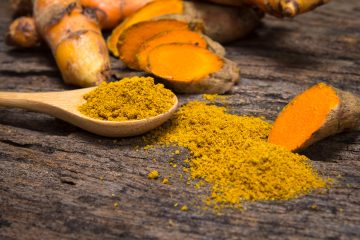 ---
Try our Smoky Indian Eggplant.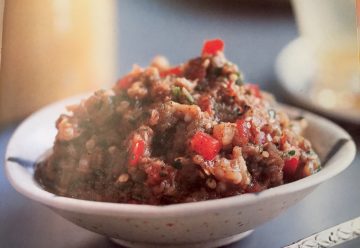 ---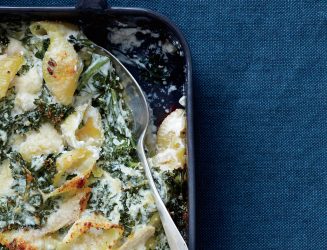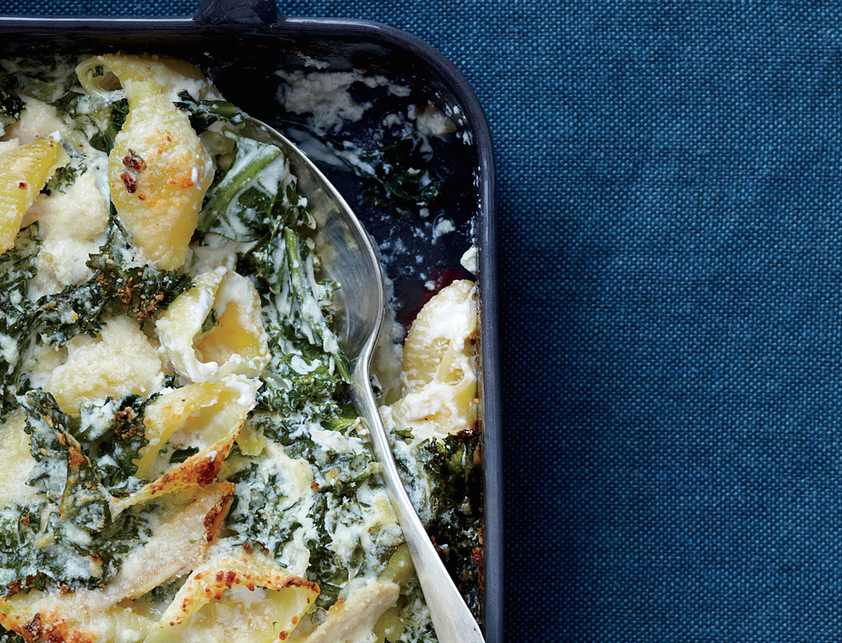 ---
Hoisin-Glazed Halibut with Bok Choy & Bulgur.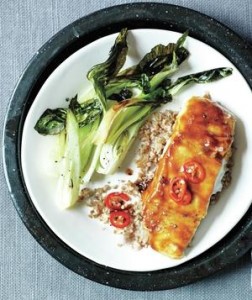 ---
Hungarian Comfort Food: Toltott Kapolszta