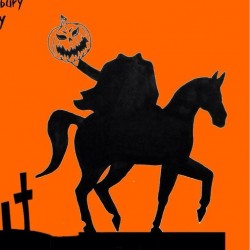 Horseability is proud to present The Haunted Hay Barn! Come on down for a frightful night roaming 13 creepy rooms, sure to hit a nerve with any and all of your deepest fears. The location alone could scare you! The Hay Barn takes place in the historic 1914 Broad Hollow Barn that has a few more ghosts and ghouls in it than the ones we brought in. The event is created with some of the twisted minds that brought us the Bayville Haunted Fire House.  Exhibits may not be suitable for young children (ages 10+ suggested) The HHB is fully handicapped accessible.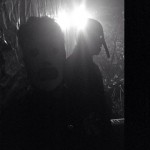 Want to experience the HHB but are too faint of heart? Our doors will open 1 hour early on Sunday 10/25 (5pm) for our "Chicken walk" – a lights-on, less terrifying version of the haunt.
The Haunted Hay Barn is open Fridays & Saturday nights from 6pm to 10pm October 16, 17,  23, 24, 30 and 31 and Sunday, October 25.
Entrance fee is $13.00 per person.  All funds raised go directly into HorseAbility, 501c3 not-for-profit organization that provides equine facilitated programs to children and adults with special needs.
Located on the Campus of SUNY Old Westbury Route 107 North, Old Westbury.
For more information, visit: horseability.org.