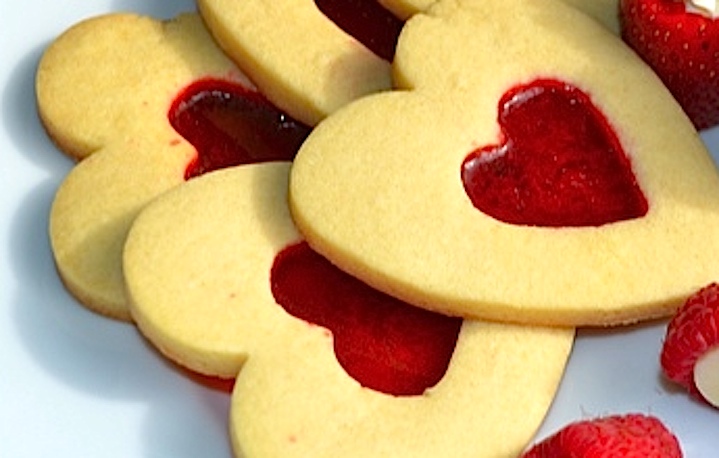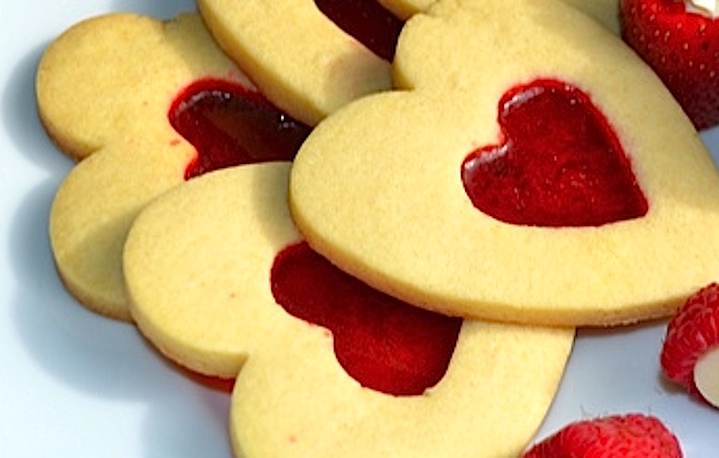 Get creative with festive "stained-glass" cookies.  Any shaped cookie cutter can be used as long as you are able to make a space in the center for the crushed candy.  So pretty you may not want to eat them.
SIZE: ABOUT 2 dozen
INGREDIENTS:
1/2 cup (1 stick) unsalted butter, at room temperature
1/3 cup plus 2 tbsp sugar
1 large egg
1/3 tbsp light corn syrup
1/2 tsp lemon extract
1 tsp grated lemon rind
1 3/4 cups all-purpose flour
1/8 tsp salt
1 bag (12 oz) cherry-flavored hard candies
DIRECTIONS:
In medium bowl, with electric mixer on medium, beat butter and sugar until light and fluffy.  Beat in egg, corn syrup, lemon extract, and lemon rind until well-blended.  Reduce mixer speed to low, and gradually beat in flour and salt.  Gather dough into two balls; flatten each into a disk and wrap in plastic.  Refrigerate dough at least 1 hour, or overnight.  Soften dough slightly at room temperature before rolling out.
Seperate candies  y color and place each color inside a platic bag.  Crush candies into small poieces.
Heat oven to 375F.  Line two large baking sheets with foil or parchment paper.  Between two sheets of waxed paper, roll one disk to a 1/4″ thickness.  Using a 2 1/2 or 3″ round cookie cutter or rim of glass, cut out cookies (I used heart for these).  Using 1 1/2″ holiday cookie cutters, make cutouts in center of each cookie.  Transfer cutouts to a separate baking sheet or re-roll into remaining dough.
Transfer cookies to prepared baking sheets.  Spoon ground hard candies into cookie cutouts, filling them completely to the same thickness as cookies, sprinkle cookies and cookie cutouts lightly with colored sugars (if desired).  Repeat with remaining dough disk.
Bake cookies and cutouts until firm and lightly golden and ground candies look translucent, about 5 minutes for cookies.  Cool cookies completely on baking sheets.  Using a thin metal spatula, carefully remove cookies from foil/parchment paper.
---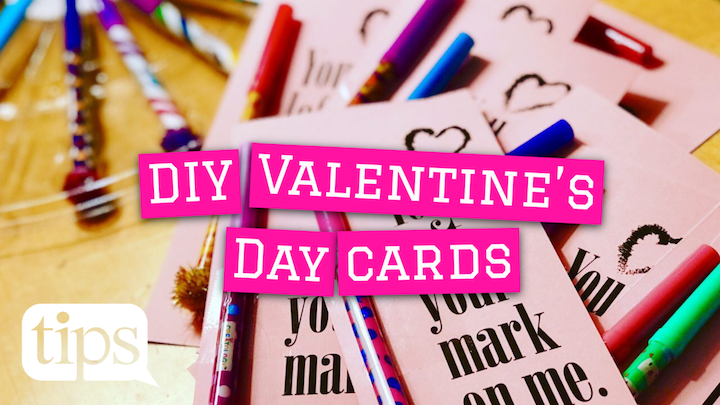 ---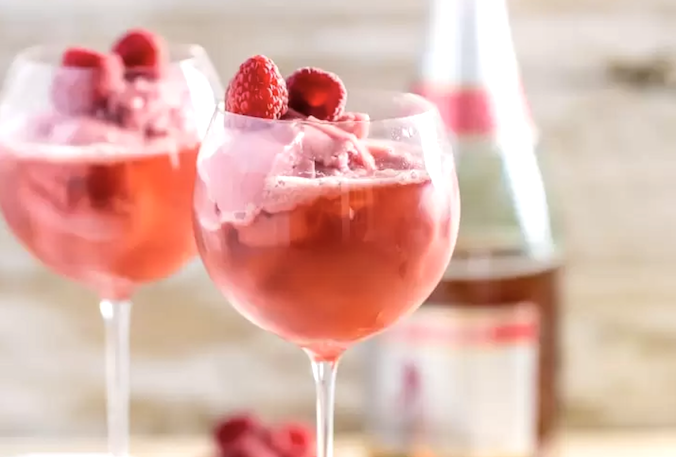 ---
10 Reasons You Should Have Sex Tonight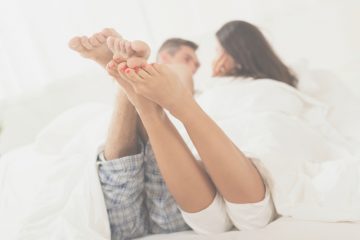 ---
Boozie Valentine's Day Rum Balls