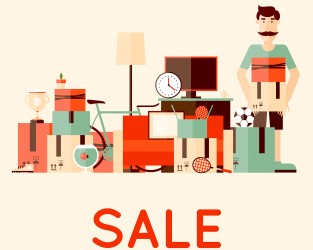 There are 2 garage sales this weekend that you don't want to miss! You might just find a treasure!
Hawes Garage Sale  •  Saturday, April 2  •  9:30am – 2:30pm.
Doing a little spring cleaning? You can drop items off to be sold Friday, April 1 from 8am – 4pm at Hawes School Cafeteria. Items accepted include baby items, toys, clothing, appliances, art, furniture, books and sporting equipment. Hawes Elementary School, 532 Stevens Ave, Ridgewood, NJ.
For more information, email lizacarney@rocketmail.com
Confirmation Group Garage Sale

 •  Saturday, April 2  •  9:00am -3:00pm

 Multiple Family Garage Sale to benefit

St Jude's Children's Hospital.


You can drop off items to sell 

on Friday 4/1

 night or 

Saturday 4/2

 morning at the Callaghan's residence.

Callaghan's Driveway, 189 Prospect Street, Ridgewood.