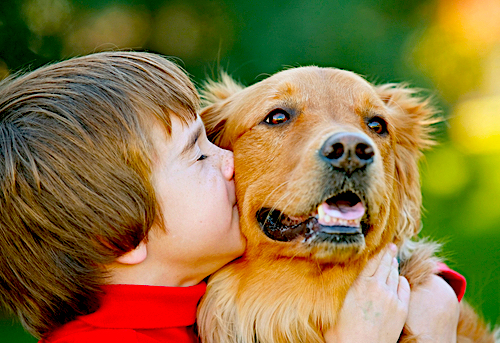 Just like humans, dogs get bored too. If you want to give them physical exercise as well as a mental challenge, then try some of the items on this list. The fun you'll have with your canine can be the highlight of your day.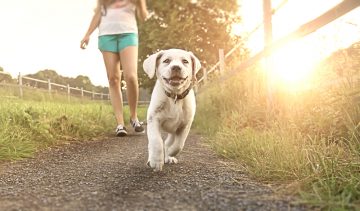 Go Running Together
If you love the way jogging gets your heart pounding, or if you do it for the "runner's high", be sure to include it in your daily routine. Better still, why not take your pooch with you?
If the dog is a runner in the making — in other words, if you worry that they will head off and never come back — then get a leash. Specifically, look for one that's designed to use for running together. 
As you start to do this activity together, begin to time yourself for different distances. Then, see if you can beat personal records over the coming months.
Get Crafty
If you are a DIYer, don't just stop at home decor projects. Your crafty skills can extend to making dog toys too.
For example, if your four-legged friend likes anything that makes noise, here's a quick DIY plastic bottle dog toy that is sure to bring them hours of fun. You'll likely already have both of the required items hanging around the house. Use an old t-shirt and an empty plastic bottle. 
First, cut four strips of 1-inch each from one edge of the shirt. Then wrap the remaining fabric around the bottle from the edge, winding it around the entire bottle. Lastly, tie the strips around the bottle tightly to ensure the fabric stays to the bottle. 
Your dog will likely adore the crinkly sound that this toy makes when they bite into it.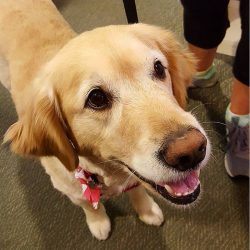 New Tricks Time
If your canine hasn't learned a new trick lately, then maybe it's time to update their skills. The new trick will likely impress family and friends. Show them in person or videotape it and post on social media for all to see.
If you're not sure where to start, how about the "shake hands" trick? It's cute and easier than you might think. Start by filling one of your hands with hemp dog treats or another goodie and closing your fist on it. 
Your dog will likely paw at your hand to try to get to the tasty treats as they can't reach the snacks with their mouth. As they are pawing, repeat the word "shake" firmly without raising your voice. 
Repeat this activity regularly and you'll likely find that your dog learns the trick. Move onto another one or simply enjoy showing off this one!
Fun Times Together
Get inspired by the activities suggested above and set out with your furry family member to have some fun. Include the rest of the family or keep it to just the two of you as a bonding experience. The memories you'll create during these outings are sure to last for years.