1.The ambiance
Take one step into Burger Bar and you'll think it was designed by Chip and Joanna from Fixer Upper.  With its industrial lights hanging overhead from exposed beams you can't help but enjoy the atmosphere.  The servers' attentive attitude makes for an evening of comfort and intimacy.
2. The food 
I'm not a vegetarian, but I love veggie burgers so naturally that is what I ordered!  I chose the "Spa Veggie Quinoa Burger."  This oversized burger was layered with fresh avocado and mouthwatering feta cheese.  As I leaned in to take my first bite a variety of flavors and textures exploded in my mouth.  I finished off my burger with Burger Bar's "Sweet Tater Tots" and a refreshing glass of red sangria.
3. Trivia Night 
Weekdays don't have to be a drag…Head over to Burger Bar's Think and Drink Trivia Night Tuesday's at 8pm.  You can come as a group or alone for an evening of fun and prizes!
4. The Dessert
Make sure you come to Burger Bar hungry so you can leave room for their thick, luscious  ice cream shakes.  Choose from the "Fluffernutter Shake", "GM Brownie Sundae" or the "Going Bananas", each one more enticing then the next!
5. They Deliver!
Still not feeling the urge for a midweek outing?  That's no problem because Burger Bar offers free delivery 7 days a week.  Call Sunday – Thursday 4-9 or Friday-Saturday 4-10 and take the night off of cooking.  I can guarantee you your kids will thank you for it!
Burger Bar, 4902 Merrick Rd., Massapequa Park, NY.
---
If your kids play sports, this is worth the read.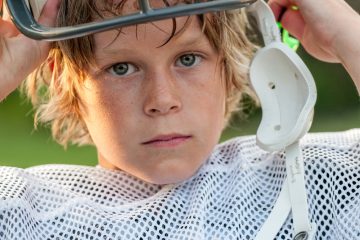 ---
Expensive? Yes. Worth it? Probably.
Black Tap is All That.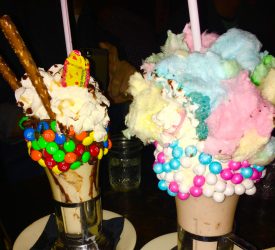 ---
 The Low-Cal Martini–It Does Exist!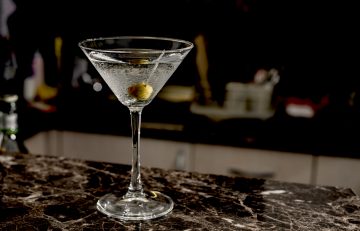 ---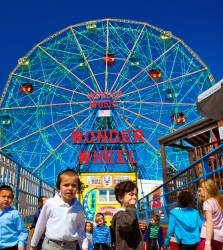 ---