This yummy, healthful smoothie recipe from Whole Foods is packed with vitamin A, potassium and fiber. Make it even healthier by topping with some ground flax seeds! The, read why you should add pumpkin to your mornings while you're enjoying it!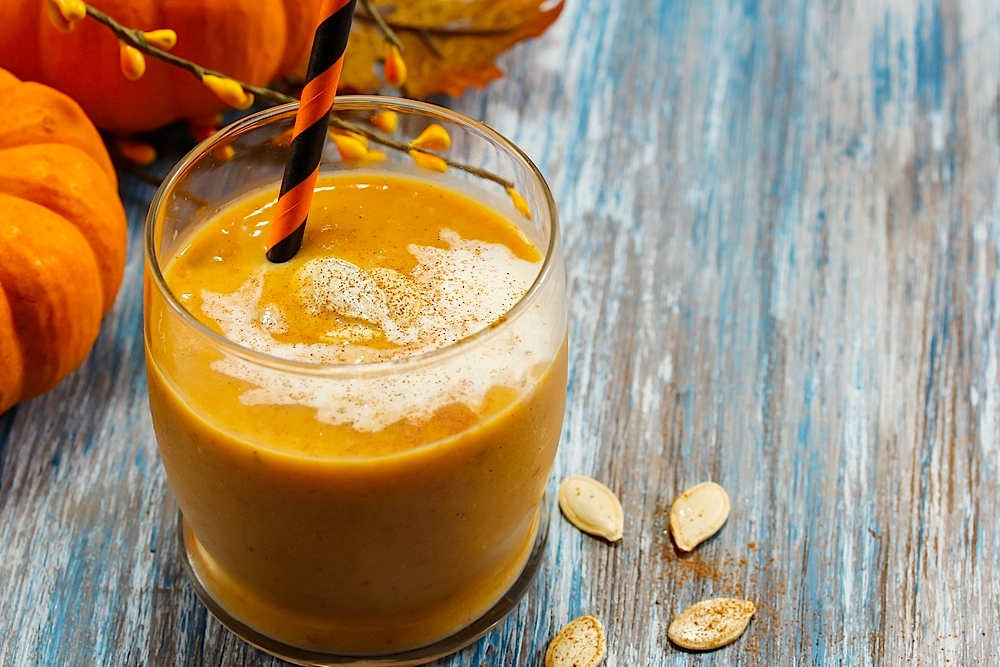 Ingredients:
1 cup pumpkin purée
1 large ripe banana
1 cup unsweetened soymilk or coconut milk beverage
1 tablespoon honey
1/2 teaspoon pure vanilla extract
1 1/4 teaspoon pumpkin pie spice
5 ice cubes


Directions:
Combine all ingredients in a blender and blend until smooth. Pour into 2 glasses and serve.
Each Serving has: 160 calories (20 from fat), 2.5g total fat, 65mg sodium, 33g carbohydrates, (4g dietary fiber, 19g sugar), 5g protein.