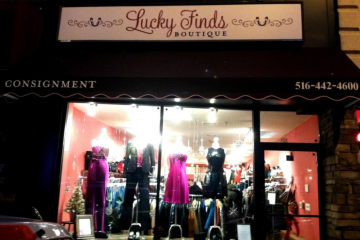 One of Rockville Centre's most upscale boutiques is actually a consignment shop!  Owner, Shannon Mccomb, has managed to hit the Best of Long Island's Consignment Boutique's four years in a row with her labor of love, Lucky Finds Boutique.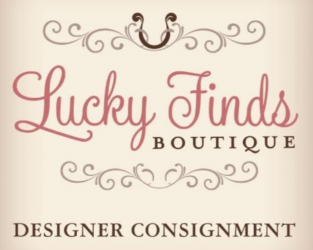 3 Reasons I Love Lucky Finds:
1. Windows. The windows are always dressed to the nines with ensembles that trump those on Madison Avenue. It might be a consignment shop, but you certainly don't feel that was walking in.
2. Service. The service is beyond. Shannon is usually there to greet her clients, and if she isn't, you have the delight of meeting her mom. Trending in her oversized eye-glass frames, Mrs. Mccomb has an eye for style and a sense of humor to put all at ease.
3. Range of Styles. The bevy of merchandise ranges from classic to eclectic with a large inventory of designer accessories! I have been very fortunate on more than one occasion to score something fabulous at the last minute for a black-tie event.
My Favorite Find: Camo cargo pants. I wear like a uniform on lazy Sundays.
DeClutter and Sell Your Stuff: If you feel it is time to go through your closets, take a moment, stop in and speak to Shannon. She will determine if you are a good "fit." If so, she'll arrange an appointment and time for you to bring in your goods to sell on consignment. This here is a win, win situation!
Lucky Finds Boutique, 7 N Park Ave, Rockville Centre, NY
---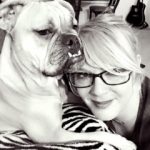 Thea Ferzola is the newest addition to our TipsFromTown family. She is the mom to three seemingly well-adjusted young men. She lives in Rockville Centre with her biggest supporter–the Ricky to her Lucy– and prides herself on being the "go to" person for local food recommendations, events going on and networking. She gets almost as much pleasure in helping people as she does teaching middle school English and Photography. As her dad told her many moons ago, "when you go to work, it should be like going to play" – and THAT is exactly how she lives her life. 
---
Find Out Thea's New Hot, Spicy & Delcious Spot to Eat Out.
Dining in Rockville Centre.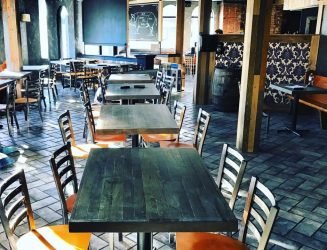 ---
Did we put you in the mood for RIBS!? 
Try our sticky, gooey, finger-licking good luau-style ribs.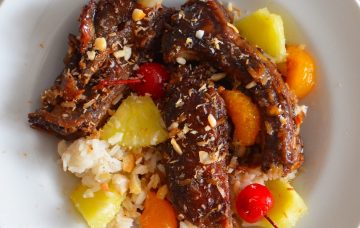 ---
Low-Cal Cocktails: Do They Exist?
Click Here and Find Out.