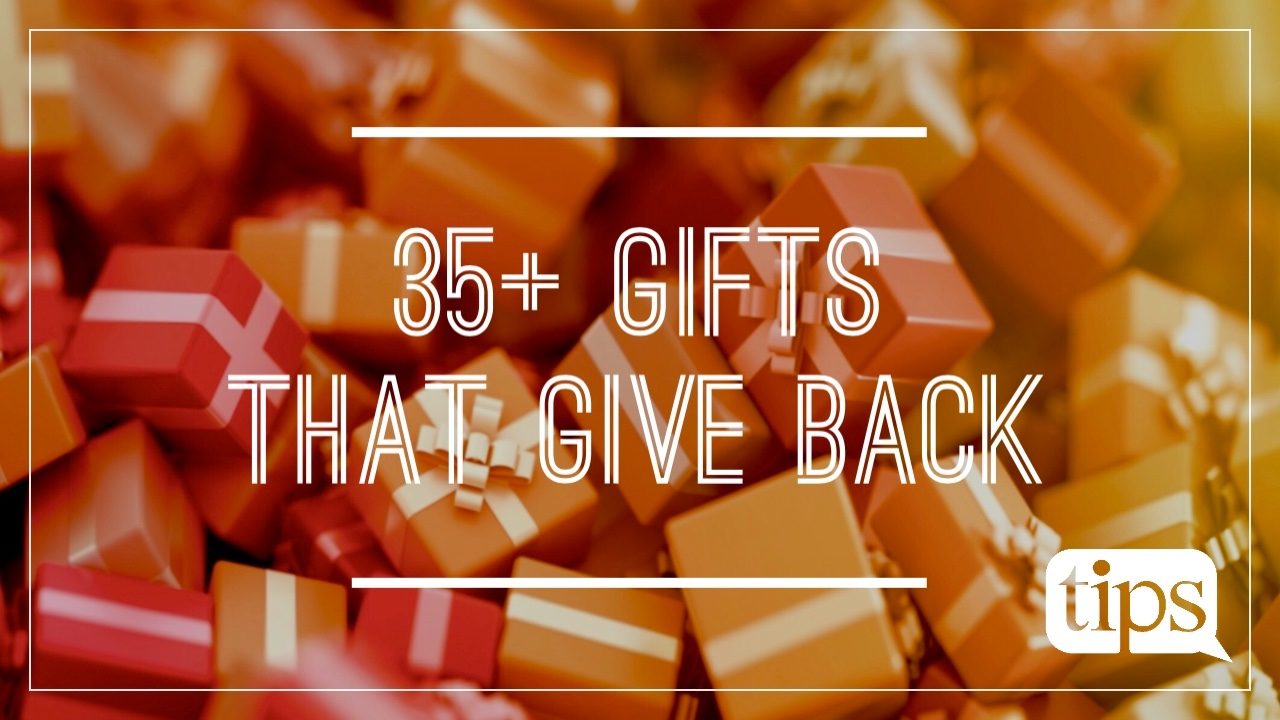 Every year, I put together a list of companies that give back. With all the spending that goes on in December, why not spend in places where you're spreading a little good too. These companies all donate a portion of their proceeds to different causes and non-profits so you'll feel good giving (or receiving them!)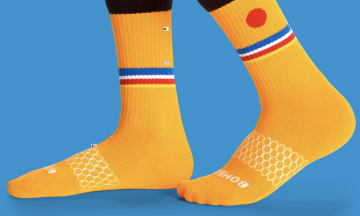 1. A Cozy Stocking Stuffer for Your Dogs
You'd have to be living under a rock to have not heard of Bombas socks; they're advertising campaign seems to be all of social media. Socks are the #1 requested item ay homeless shelters. For every pair of Bombas socks you purchase, they donate a pair to someone in need. The donated socks are designed to meet the needs of people who don't have the luxury of putting on a clean pair of socks every day. Their anti-microbial treatment ensures they don't need to be washed as often. To date, Bombas has donated over 10 million pairs of socks. Perfect stocking stuffer at $8 a pair.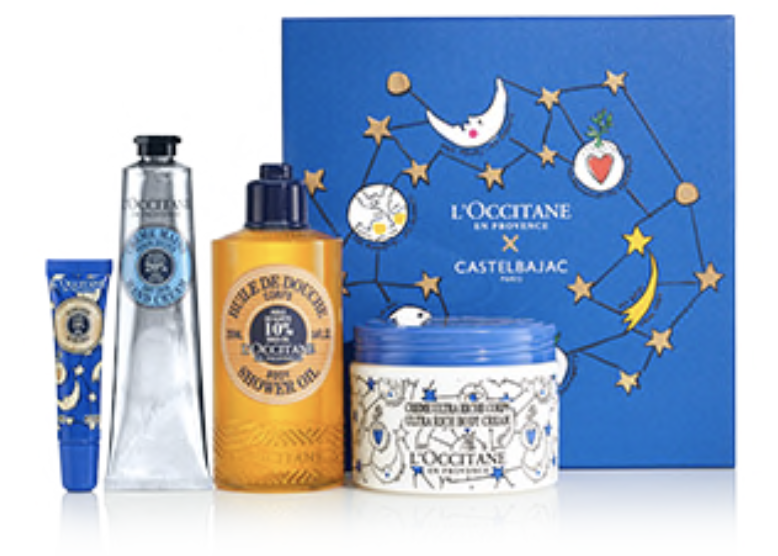 2. Nourish Your Skin
You'll love the way L'Occitane Ultra Rich Body Cream nourishes your skin. What makes them even better is that they partner with a women's cooperative in Burkina Faso and help put over 10,000 women to work and support fair working conditions for them. The set includes: Ultra Rich Body Cream, Shea Hand Cream, Shea Ultra Rich Lip Balm, and Shea Body Shower Oil. L'Occitane, $74.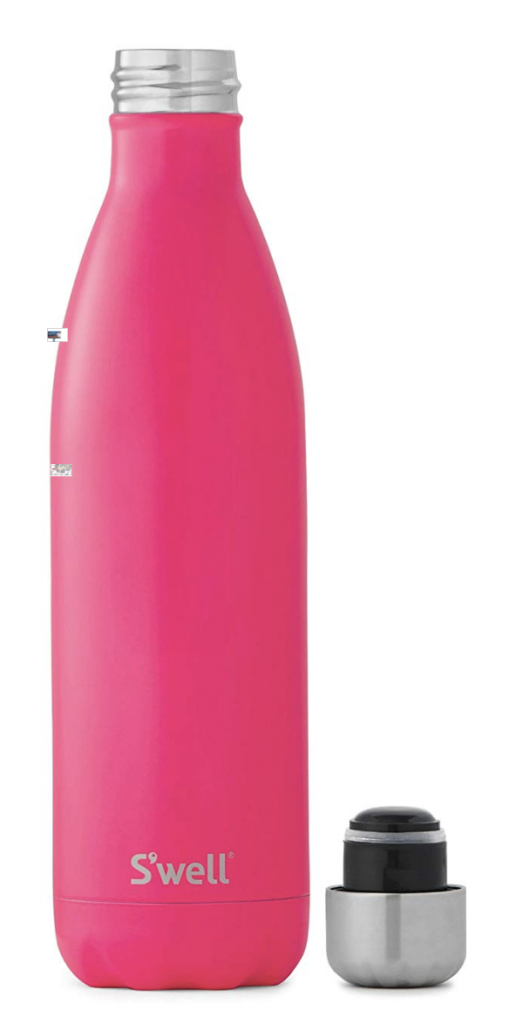 3. Drink Up
S'well is donating 20% of the retail price of this product to the Breast Cancer Research Foundation.  Their stainless steel water bottles are BPA-free and keep drinks cold for 24 hours and hot for 12 hours. 25oz for $45. 9 oz for $25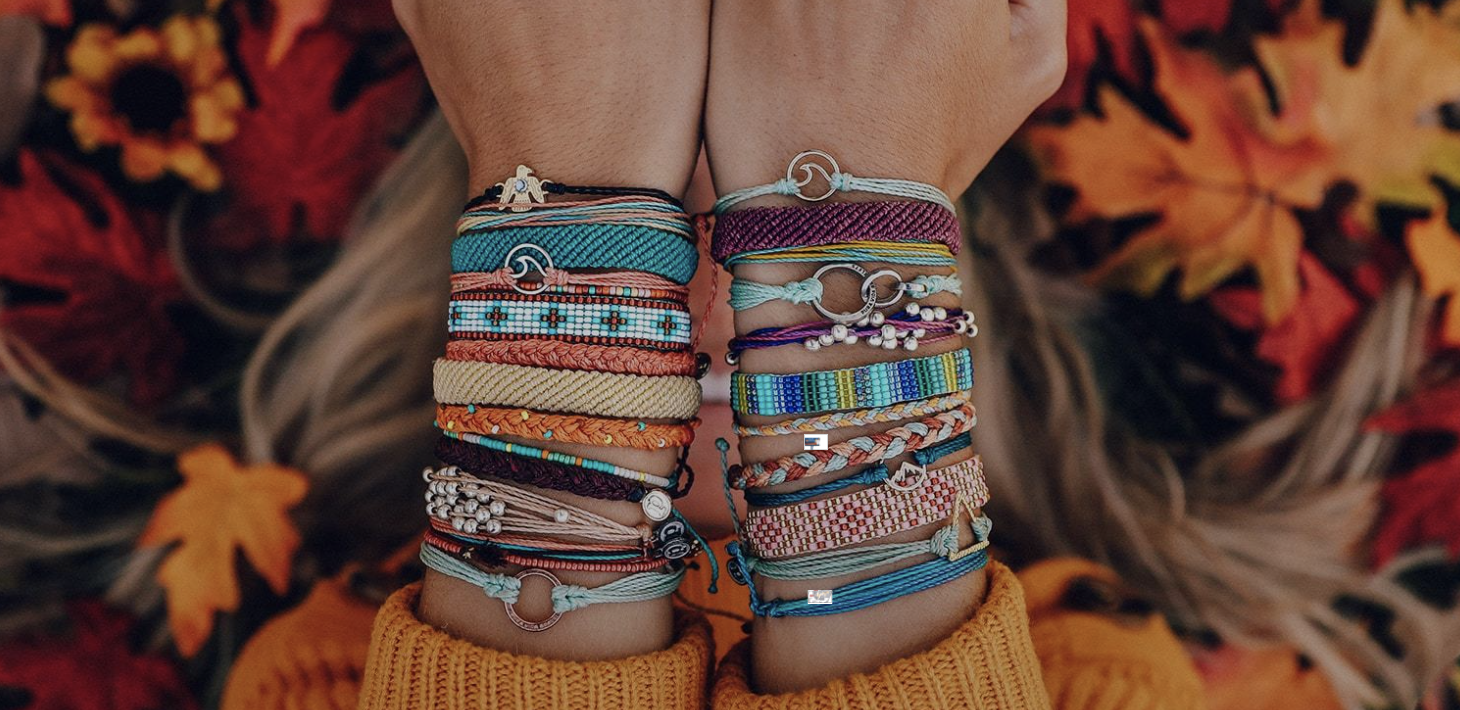 4. Spread the Pure Vida Spirit
Teens are obsessed this season with colorful Pure Vita bracelets. Their bracelets are handcrafted by artisans around the world and employ over 350 artisans who now can depend on steady income in positive working environments. Their Charity Collection has partnered with over 174 different charities around the world and has donated more than $1,534,879. 10% of net profits of these bracelets are donated to the charity that you choose–from breast cancer research to saving manatees. The charity series bracelets are only $6 and available here purevidabracelets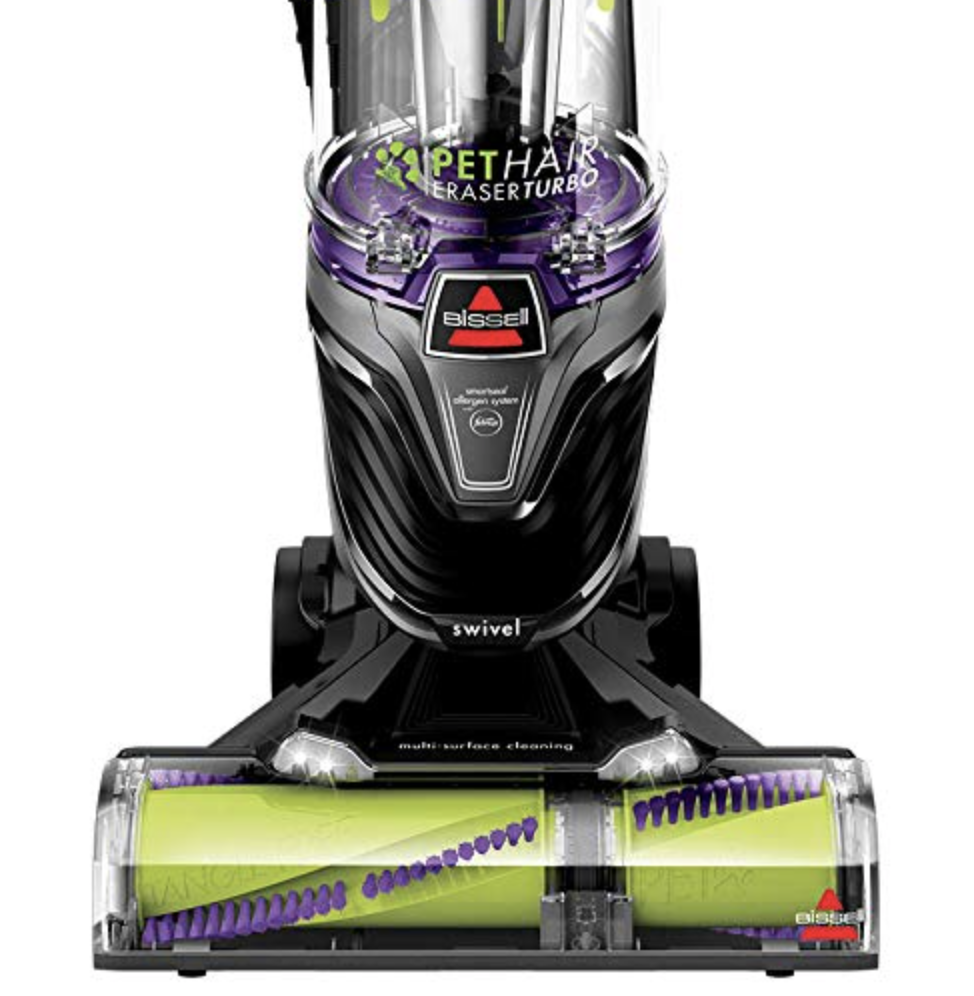 5. Clean House!
Know a pet owner who is finicky about their home? They'll love the Bissell Pet Hair Eraser. For every Bissel vacuum you buy, Bissel will donate up to $10 dollars to the BISSELL pet foundation. Their vacs have powerful pet hair pick yet are lightweight and easy to maneuver. Bissell Pet Hair Eraser, $199 on Amazon Prime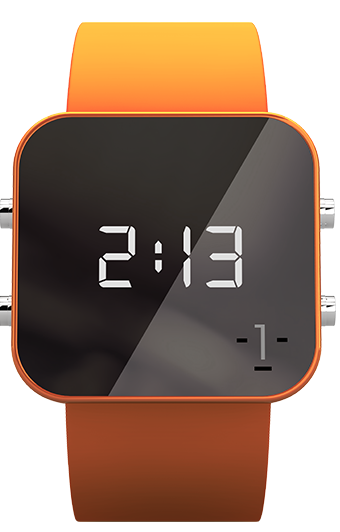 6. Pick Your Charity
Ok, so it's not the Apple watch you've been dreaming of but it's a great looking watch that comes in tons of colors! The 1Face watch gives money to support 9 causes; cancer, hunger, breast cancer, clean water, disaster relief, environment, AIDS, education, and animal rights, and have partnered with different charities to bring global change. Each 1Face watch cause has a specific metric that tells you exactly what your purchase does. For example, 1 red watch provides aids treatment for 8 patients or a lifetime of water for someone in need. From building wells to providing a year of education, 1Face is committed to bringing about change, worldwide. $39.95 ifacewatch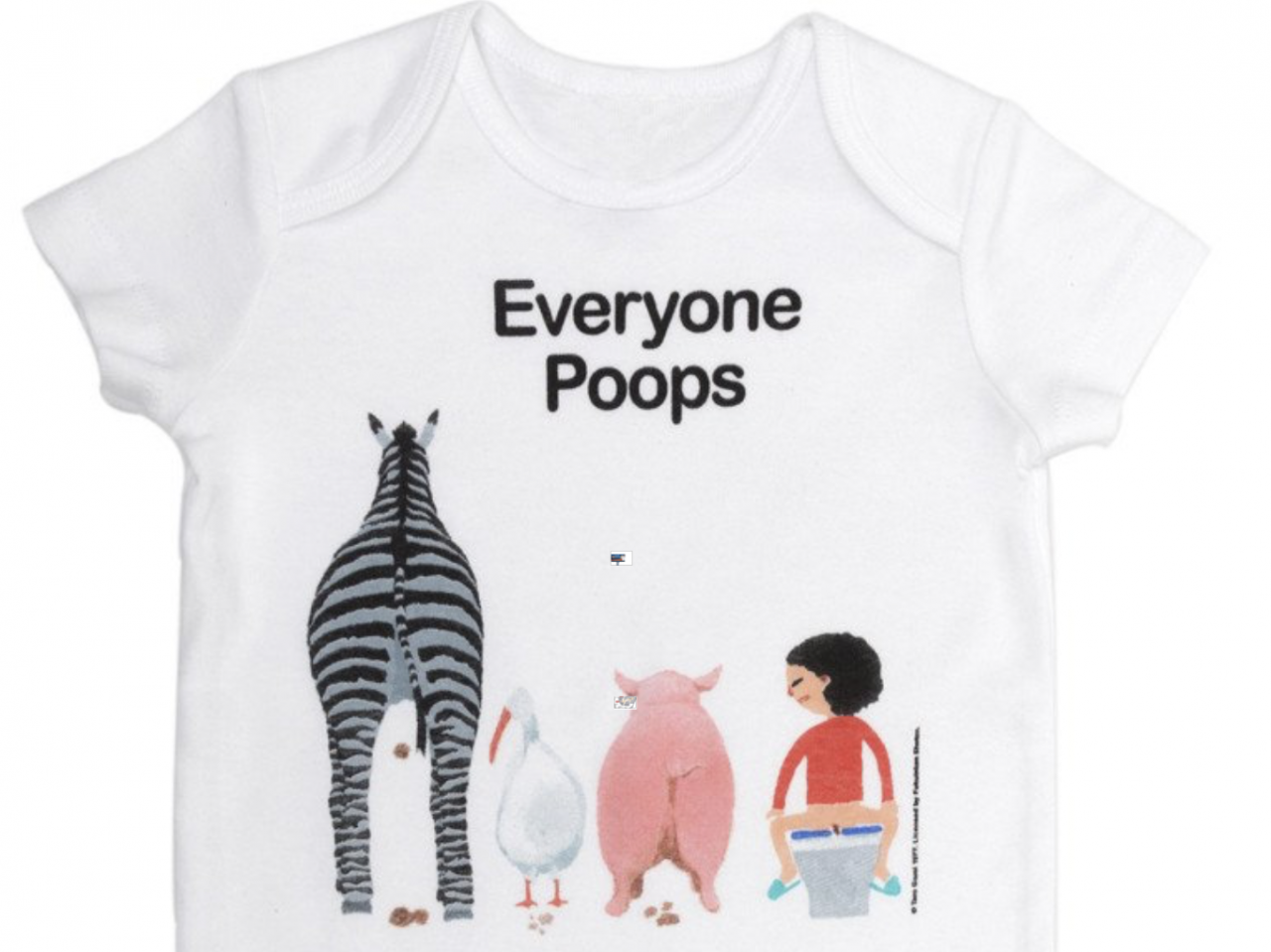 7. Everyone Poops
Each purchase from Out of Print helps to fund literacy programs and book donations to communities in need. Browse teeshirts and accessories all using book themes from Harry Potter to Hemmingway. The onesie above sells for $20.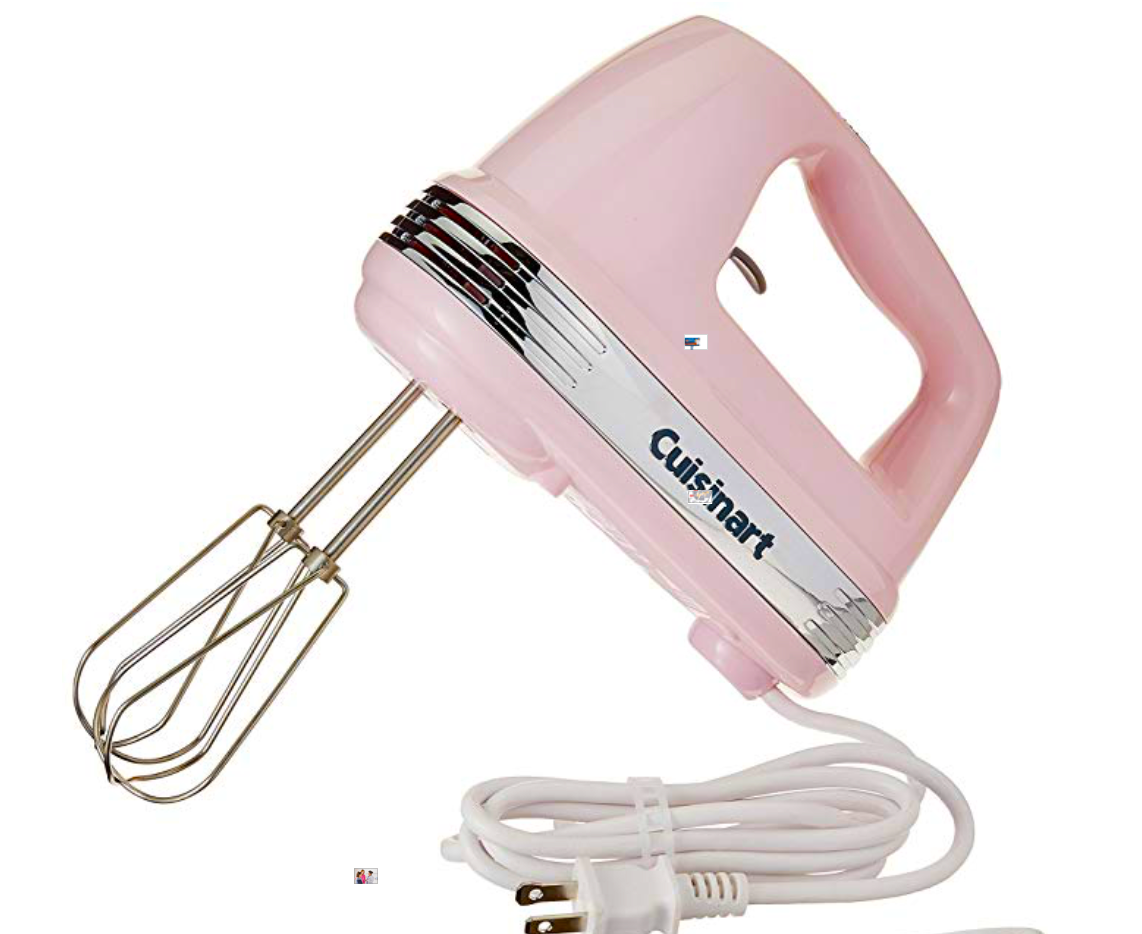 8. The Sweet Life
Know a baker? The Cuisinart Power Advantage 5-Speed Hand Mixer mixes even the heaviest ingredients. From dense cookie dough to whipped cream, the powerful motor can perform any mixing task. This holiday season  they're donating $32,500 to the Breast Cancer Research Foundation. Cuisinart Power Advantage 5-Speed Hand Mixer,
 $39.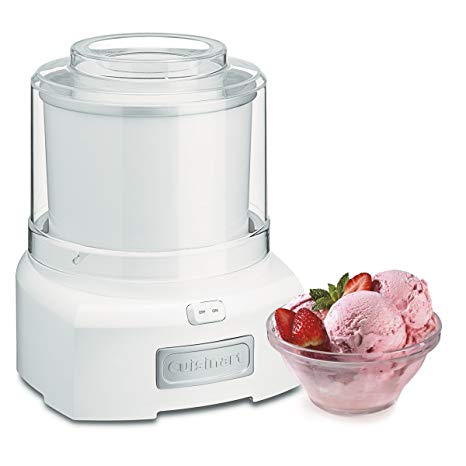 9.We All Scream for Ice-Cream…and Frozen Yogurt
For frozen yogurt lovers, Cuisinart's Pink Frozen Yogurt, Ice Cream & Sorbet Maker, makes 1.5 gallons of your favorite frozen treat in as little as 20 minutes.Frozen Yogurt and Ice Cream Maker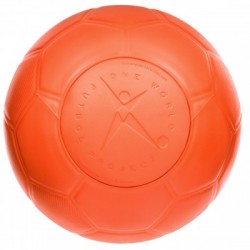 10. A Ball That Never Goes Flat
Is there anything more universal than a ball? The One World Futbol is an ultra-durable, all-terrain soccer ball that will never go flat, even if it gets punctured. If you buy one ball, the project will give a ball to a community in need in a refugee camp, war zone, or poverty-stricken community. Balls have so far been distributed in Rwanda, South Africa and Iraq while the Sager Family Foundation purchased 10,000 balls to be sent to Haiti. Don't need a ball? For only $25, you can donate one. One World Futbol 
$25.


11. Buy a Pair, Give a Pair. $95
For every pair of eyeglasses that you buy through Warby Parker, the company not only gives a pair of eyeglasses to someone in need, they also train men and women in developing countries how to give give basic eye exams to people in their communities. warbyparker.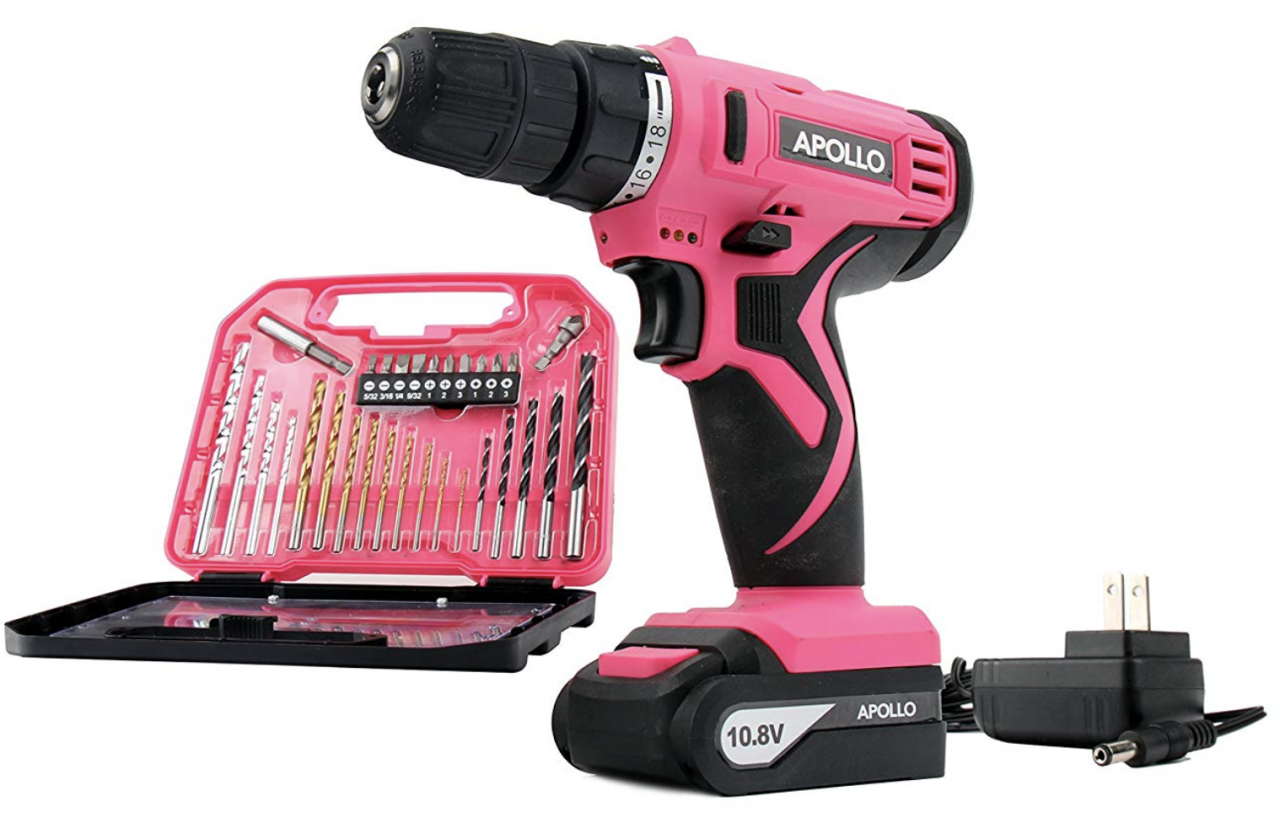 12. Do it Yourself
Cancel the handyman and do it yourself with this super light (2.2lb) cordless drill. The 30 piece kit includes drilling bits for wood, metal, and masonry, 10 screwdriver bits, and countersink. For every Apollo drill purchased, the company is donating $2.00 to The Breast Cancer Research Foundation. Apollo Cordless Drill
, $56.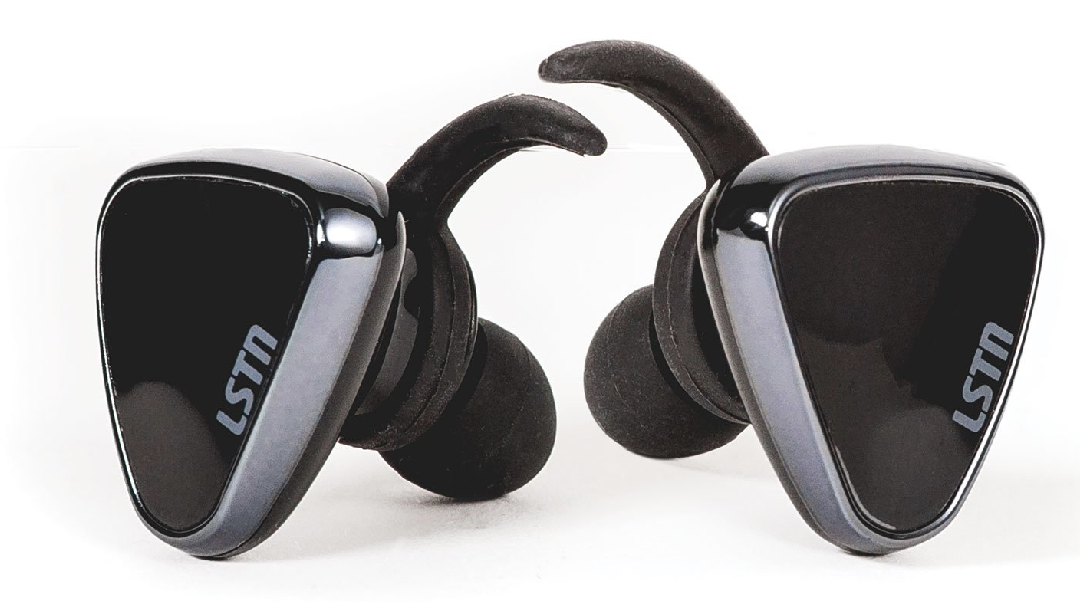 13. Sleek Earbuds Crafted from Real Wood
With unbeatable sound quality, LSTN Sound Company has created a sleek design for they earbuds that even includes an automatic charging case. And to date, they've helped 30,000 people to hear in the U.S., Peru, Kenya, Uganda, China, Sri Lanka and Indonesia! They provide products that help fund hearing restoration and spread awareness for hearing loss and hearing impairment. They've helped people Check out the videos and watch the kids' faces as they slip on their hearing aids and their whole world changes. Earbuds start at $49.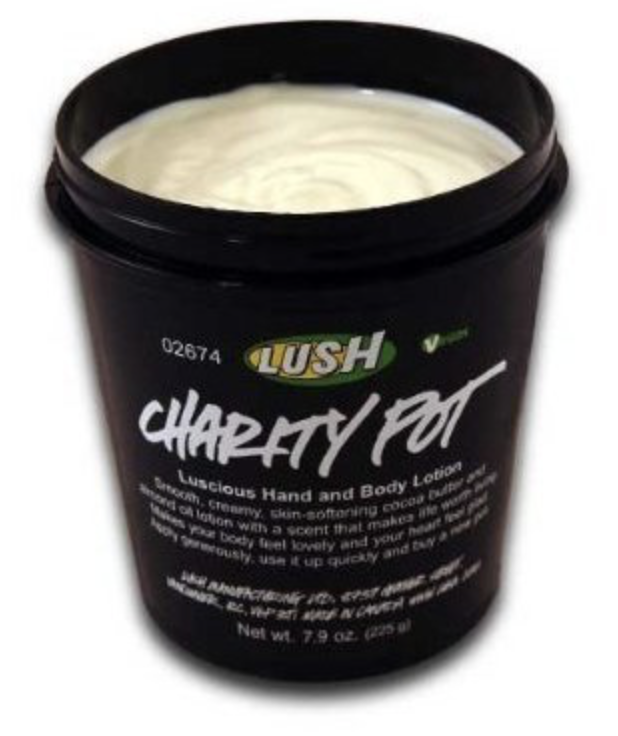 14. Hydrate
This is one of our staff's favorite moisturizers and you can feel good slathering it on knowing that every penny of this luxuriously thick moisturizer that is made with cocoa butter and shea butter is donated to organizations focused on environmental conservation, animal welfare, and human rights. Charity Pot Body Lotion, $45.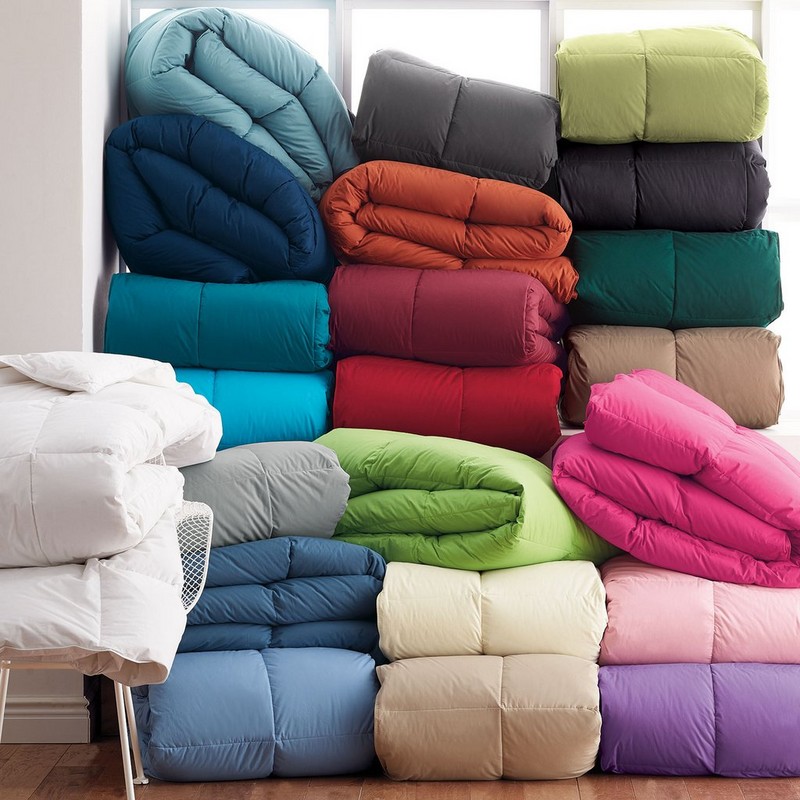 15. Buy One, Give One
Since 2011, The Company Store® and Company Kids® have worked with charitable organizations across the country to donate thousands of cozy comforters to homeless children. Partnering with Family Promise, the nation's leading nonprofit committed to helping homeless and low-income families, their the Buy One, Give One program, they donate a comforter to a child with every comforter purchased. Comforters start for as low as $26.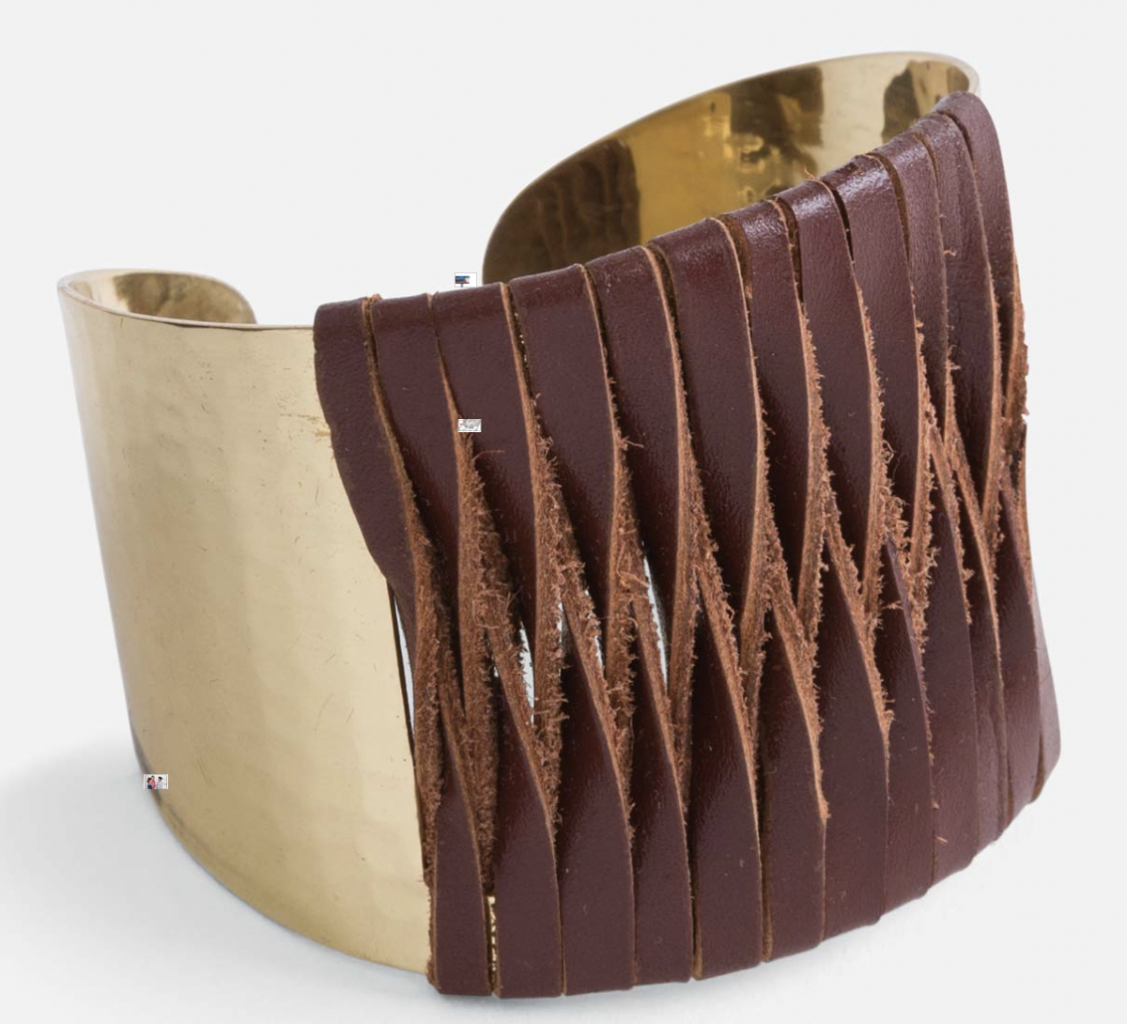 16. Deck Yourself Out
Noonday Collections designs and sell an inspired collection of jewelry and accessories made by Artisans across the globe. To date, they've sold handcrafted items made by 4,000 Artisans in 12 countries. For many of the artisans, working with Noonday begins as a way to earn a living, but turns into a passion and a true career. We especially love the brass Archer Cuff bracelet made of leather and brass.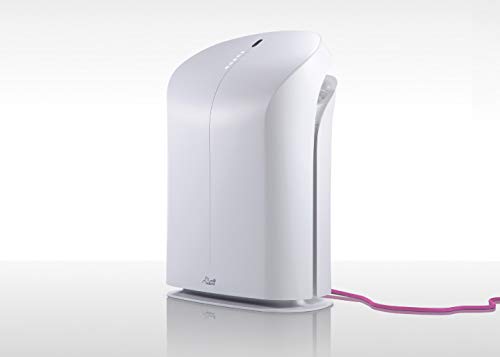 17. Breathe Easier
If you have an allergy sufferer in your life, the Rabbit Air purifier will have them breathing easy all year long. It traps allergens and particles 0.3 microns in size at 99.97% efficiency. It also reduced buildup of common allergens including dust mites, mold, pollen and pet dander. Rabbit Air is donating 5% of the purchase price from each BCRF Special Edition Air Purifier sold to the Breast Cancer Research Foundation (BCRF).Rabbit Air BioGS 2.0 BCRF Air Purifier
, $399 on Amazon Prime..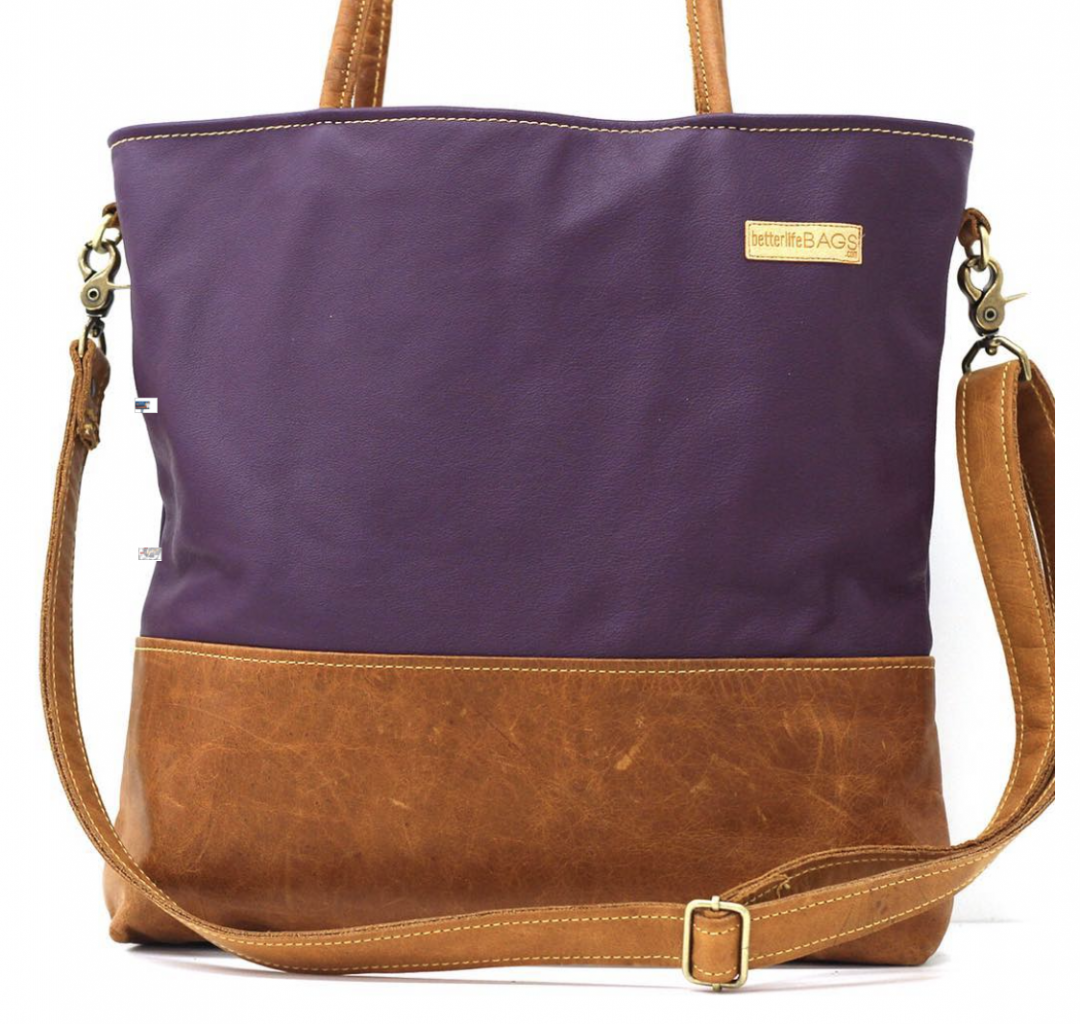 18. A Custom Phone Tote & Bags
I love this company and love their products. Better Life Bags' mission is to hire women who have various barriers keeping them from finding employment–like moms with little ones who can't afford day care. They tell you your seamstress' name and a little about her story. The women end up earning between a very respectable wage–$18-$25/hour–depending on the bag and how proficient they become over time. If you want, you can completely customize your bag when you choose details like the leather, the fabric, even adding an inside pocket.  BetterLifeBags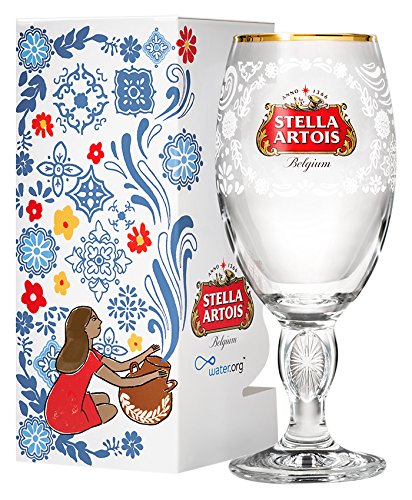 19. Cheers!!!
Pick up a six pack of Stella Artois and wrap it up with a Limited Edition Mexico Chalice. For every Chalice sold and shipped by Amazon.com, Stella Artois will donate 5 years of clean drinking water to someone in the developing world!Stella Artois 2018 Limited Edition Chalice,
$12.99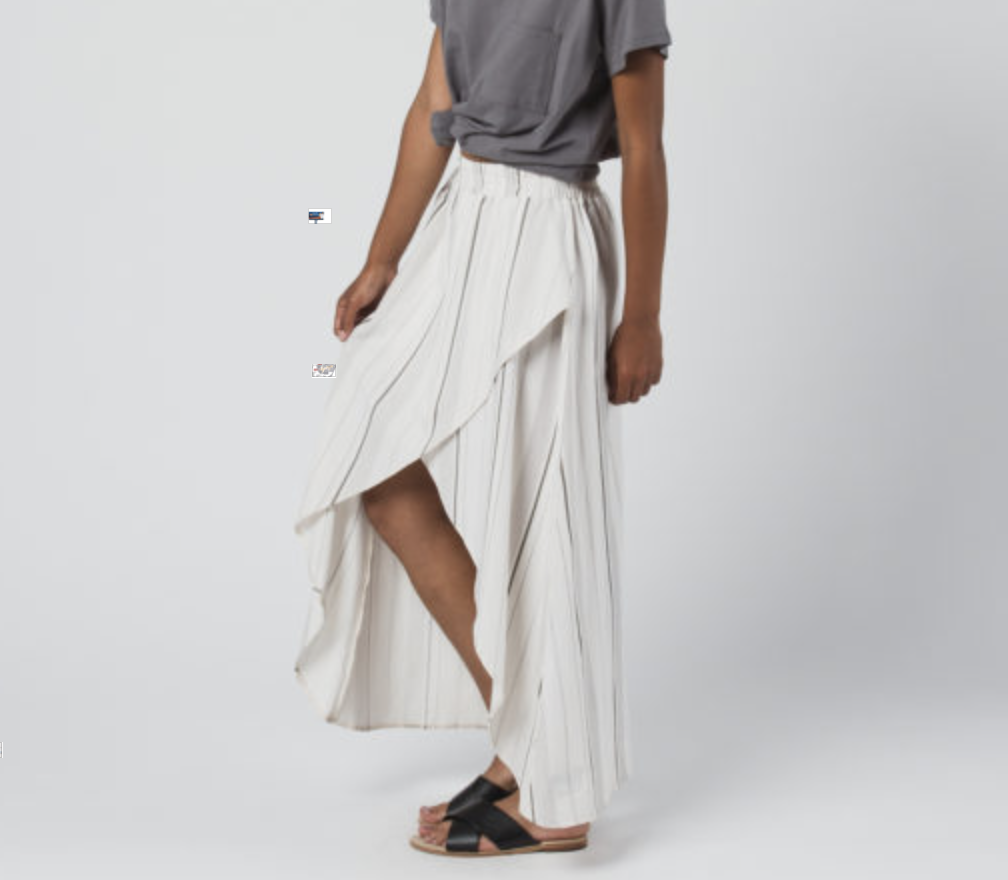 20. Dudes Who Crochet!
"Among other things, my brother taught me how to crochet." Krochet Kids started with a couple of high school guys from Spokane, WA who loved to snowboard and, well, crochet. They spent summers volunteering in developing nations and realized that teaching a skill to people in developing countries could be a means of breaking the cycle of poverty. They are a non-profit 501; 100% of public donations go directly toward funding our program initiatives on the ground. Thanks to Krochet Kids, over 150 people in Uganda and Peru are working, receiving education, and mentorship. The Amanda Skirt is on sale for $39. Tee shirts start at $22 Krochet Kids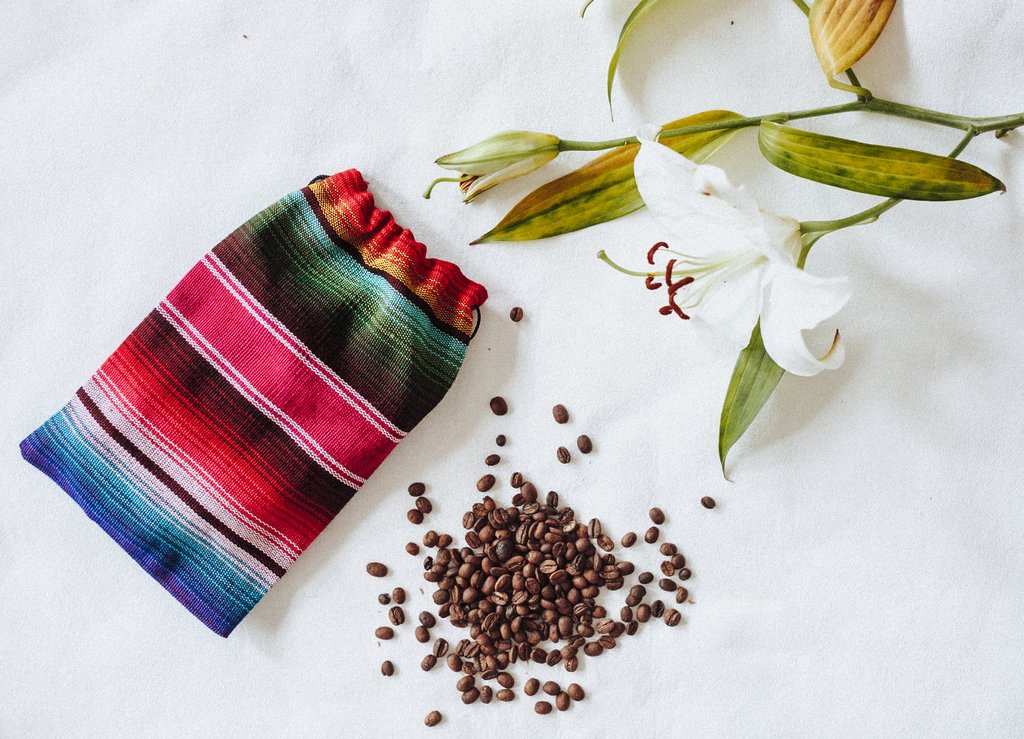 21. Perk Someone Up
Ok, caffeine addicts, have the freshest coffee from Guatemala delivered within one week of preparation by Hiptipico! This 3-pack features three different flavors and regions: Acatenango, Huehuetenango and Atitlan. Coffee comes Cafe Loco, a company that obtains coffee from micro-lot farmers in rural Guatemala who are paid a fair wage and learn valuable new processing techniques to help farmers compete globally and have a sustainable future. A portion of their proceeds are donated back to coffee cherry pickers and their children via school supplies, clothing and facility repairs. $42  Hiptipico Guatemalan Coffee.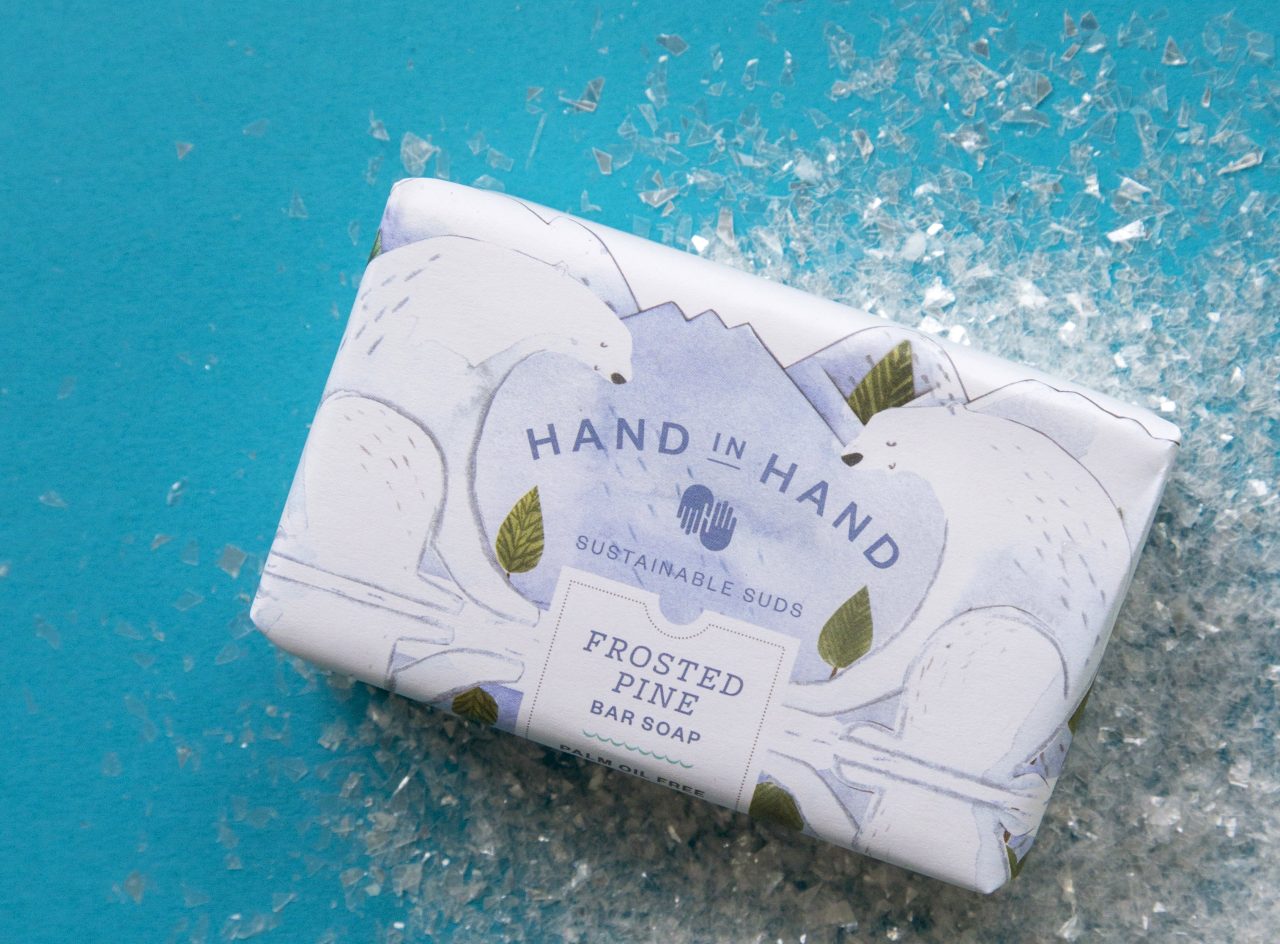 21. A Gift that Makes Scents
In 2011, when Bill Glaab & Courtney Apple learned that 5 million children die each year from water-related illnesses and that 45% of these deaths could be prevented–with simple hand washing alone–they knew they had to do something! So they founded Hand in Hand Soap (and scents.) For every bar you purchase, Hand in Hand donates one bar of soap and one month of clean water to a child in need. Available in six scents: Coral, Lavender, Orange Blossom, Sea Salt, Noble Fir and Vanilla Spice. Soaps start at $6.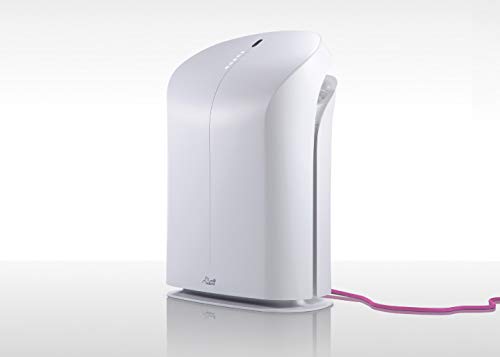 22. Breathe in Freely
If you have an allergy-sufferer in your life, they'll be able to breathe free and cleat with an air purifier that rids their home of allergens. The Rabbit Air traps allergens and particles 0.3 microns in size at 99.97% efficiency. It reduces buildup of common allergens including dust mites, mold, pollen and pet dander. Plus, Rabbit Air will donate 5% of the purchase price from each BCRF Special Edition Air Purifier sold to the Breast Cancer Research Foundation (BCRF) Rabbit Air BioGS 2.0
 $399.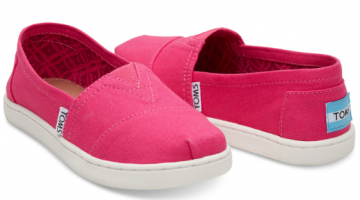 23. These Shoes Are Made for Walking
Who is Tom anyway!? There is no "Tom." Their name comes from the abbreviation of "Shoes for Tomorrow." The original idea was for every pair purchased today a new pair of shoes will be given tomorrow. This is how the One for One® Movement was born. They make everything from shoes to backpacks for kids and adults. TOMS® is a for-profit company with giving at its core. With every pair purchased, TOMS® gives a pair of new shoes to a child in need. Something new: When you purchase a backpack, your purchase helps provide training for school staff and crisis counselors to help prevent bullying. Shoes start at $39  toms.com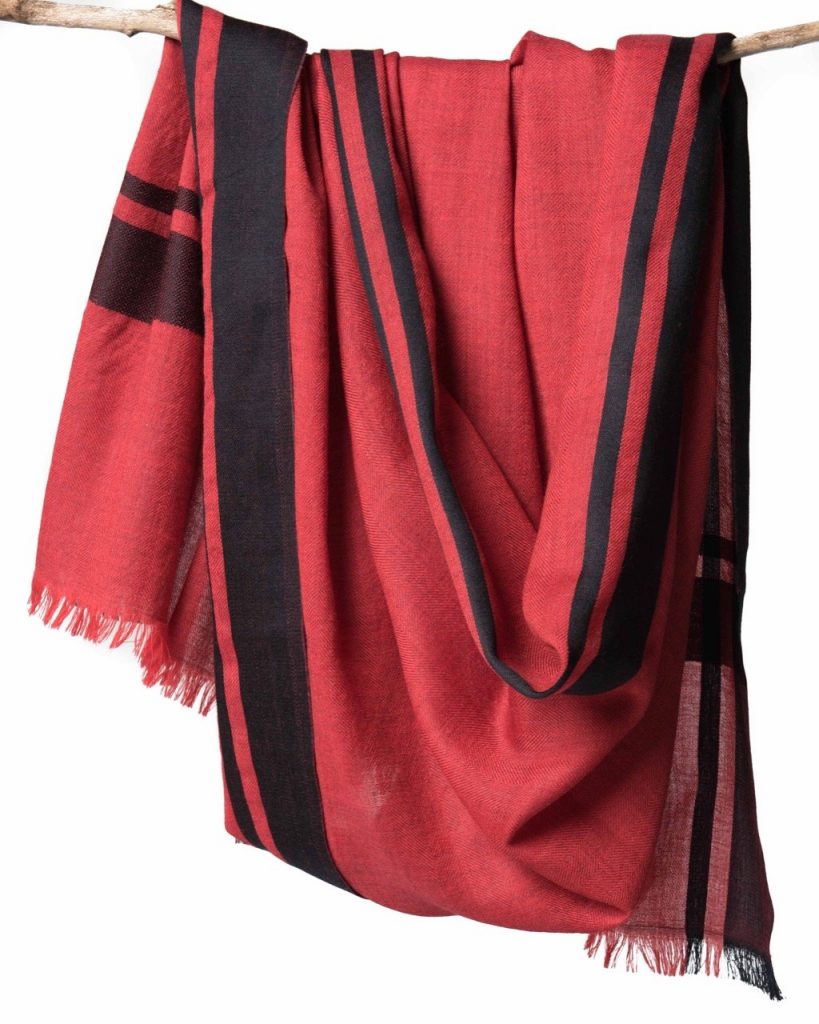 24. Wrap Yourself Up
Every purchase of one of these lovely scarves helps send a girl to school in India! 50% of their profits go to girls' education programs in India. It's lightweight for spring and summer, but with just enough weight to add a layer of warmth for cooler months. Scarves are made using a traditional block-printing process using only non-toxic, AZO-free dyes. Every step of the creative process–from carving of the wooden blocks, to dye mixing–has been done entirely by hand. This tradition dates back thousands of years. Scarves start at $50. bloomandgive.com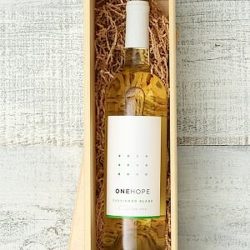 25. Every Sip You Take Can Help9.
Here's a no-brainer; I can definitely drink for a cause! For every bottle of One Hope Wine that you buy, 50% goes to charity. To date, One Hope has provided 1,108,159 meals; 9,223 people with clean drinking sand have helped 13,605 animals to find homes! The company breaks it down so that you can understand the impact that your purchase makes. For example, every bottle of their Gold Glitter Sparkling Brut provides 15 meals to children in need. Shipping Charges start at $10 for 5-7 day delivery depending on location. One Wine is available on Amazon or www.onehopewine.com.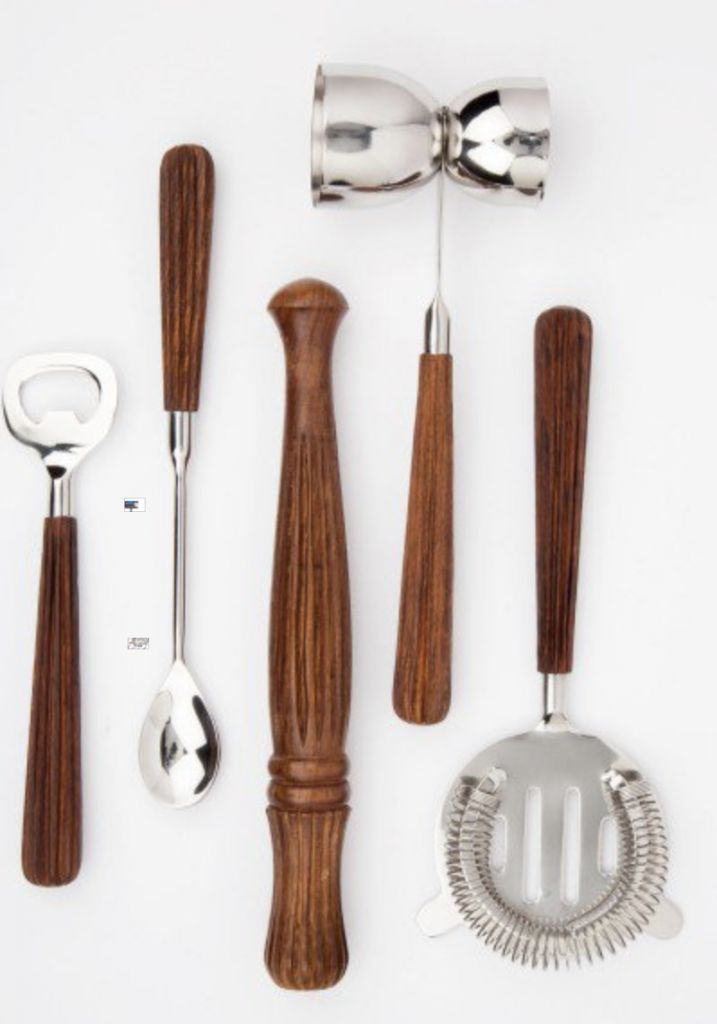 26. It's 5 O'Clock Somewhere
Ten Thousand Villages is a non-profit social enterprise that partners with independent small-scale artisan groups, co-ops and workshops to bring their wares to our markets. You can find everything from fusion accessories to housewares. Bar kit above is $69 and is hand-carved in shesham wood from traditional metal workers and wood workers in India.  TenThousandVillages.com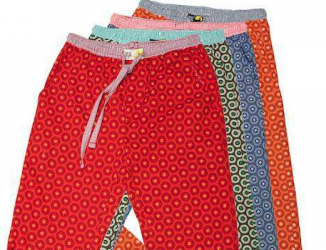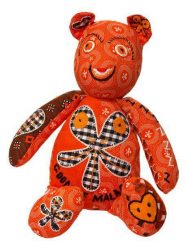 27. Save a Life…While You Sleep, $33
Goodbye Malaria pajamas are made from 100% super-soft cotton and available in 5 fun patterns their symbol, a citronella flower, a natural insect repellent, has been cleverly incorporated into their design. Bottoms have a secret pocket too. Their colorful mashozi teddy bears are $38. Goodbye Malaria is an initiative started by African entrepreneurs who believe that African creativity can solve one of Africa's biggest problems: Malaria. 70% of deaths in Africa in children under 5 are caused by malaria. Your purchase can help in two ways: by creating jobs by supporting African entrepreneurs; and because the proceeds directly fund a spray program in Mozambique.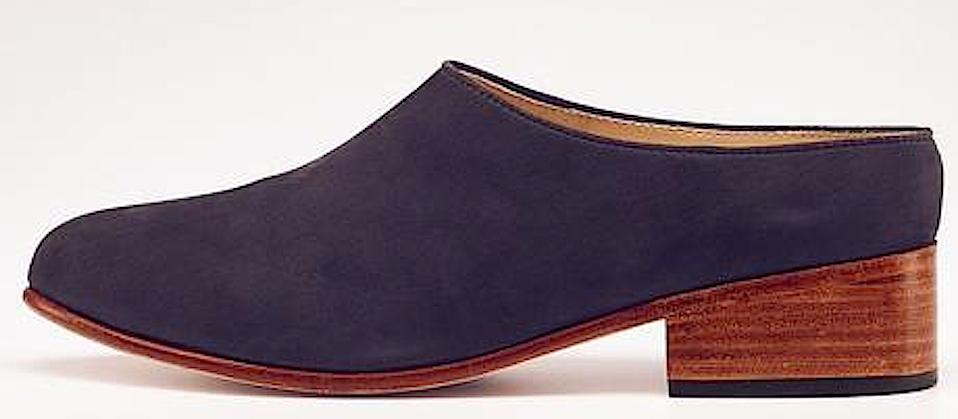 28. Slip Into This
Nisolo's leather artisans live in Peru in where only 25% of employment is in the formal sector. Their employees have experienced an income increase of more than 140% by working with Nisolo. And unlike most of the workers in the country, they receive paid vacation and healthcare for themselves and their families; and receive a formal contract guaranteeing stable employment year-round. They carry mens' and women's shoes starting at $98, is more of a splurge at $174..but isn't it a beaut!? The Sofia Slip on comes in brown and black leather or this dusty gray blue. I love the way the pointed toe makes the shoe a step up from a regular mule.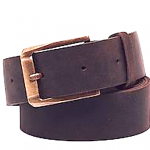 29. Buckle Up, $48
Everyone can use a leather belt, but this one is special because of it's where it was made and who made it. Nisolo's leather artisans live in Peru in where only 25% of employment is in the formal sector. Their employees have experienced an income increase of more than 140% by working with Nisolo; receive paid vacation and healthcare for themselves and their families; and receive a formal contract guaranteeing stable employment year-round. Their Owen Belt Oak comes in two tones: oak and brandy.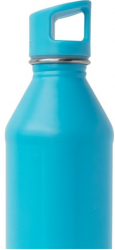 30. Feeling Parched? Hydrate Yourself and Others, $27.
I love these water bottles just for their color choices. But the fact that with every bottle purchased $1 goes to provide one person in need with clean water for one year? Double happiness. They ask third parties to audit their sourcing, production, and giving to ensure social and environmental sustainability standards are met. Their bottles are esthetically pleasing and functional! www.miir.com/hydration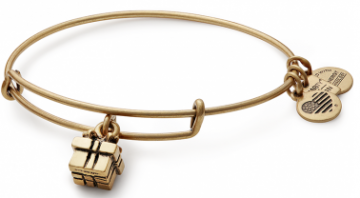 31. Alex and Ani's Charity By Design, $21-38
Alex and Ani's Charity By Design bracelets give back to more than 50 organizations. There's no doubt that you will find one that means something to you–or to the person receiving that is your gift. The charities range from the Alzheimer's Associationto the National Autism Association to The Leukemia & Lymphoma Society. Bracelets come in gold or silver finishes and can be added on to. Charity by Design.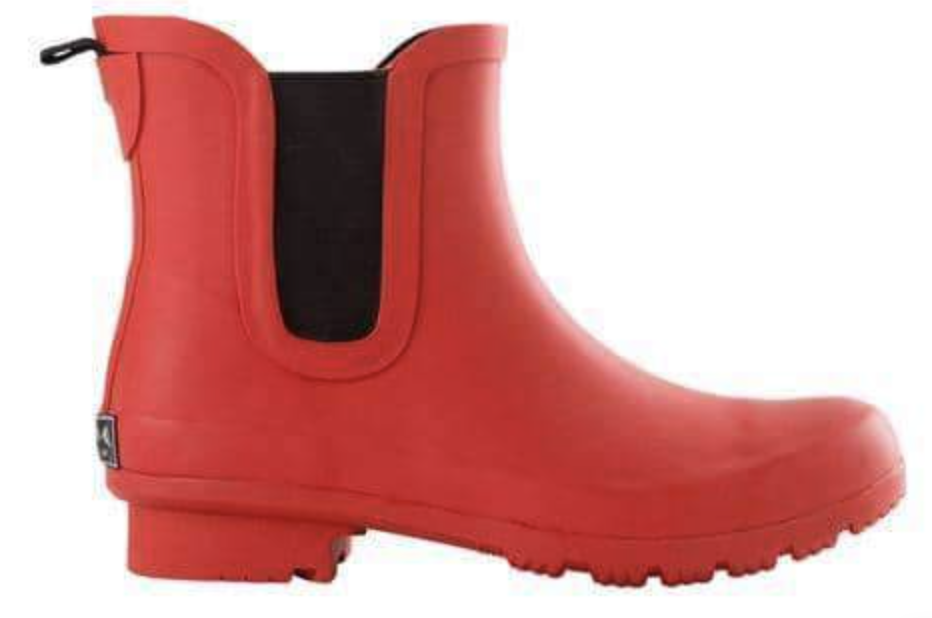 32. You'll Be Singing in the Rain
Made of all natural, these bright colorful rain boots are made of soft rubber with convenient pull-up loops. Boots come in pink, red and blue. Roma makes boots for grown-ups, $59. Kids boots start at only $19! For every pair of Roma Boots sold, a brand new pair is donated to a child living in poverty.  Additionally, 10% of all proceeds fund educational initiatives around the world. Roma was founded in 2010 by Samuel Bistrian, who wanted to combine his love of fashion and philanthropy to help children in his home country of Romania.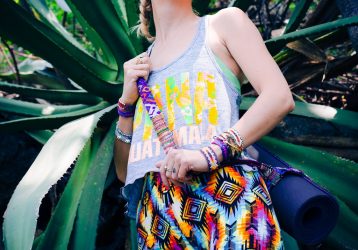 33. Get Your Om On, $42.
Every Hiptipico yoga strap is handmade by Maya artisans which produces one-of-a-kind variations. Their funky yoga mat strap come in beautiful colors and are woven from the traditional fabric of various Maya villages. Repurposing discarded fabric from female weavers in Guatemala, your purchase supports our sustainable project to utilize recycled materials. Minimize your fashion footprint! By purchasing one of these, you provide a dignified job opportunity to female artisans in rural Guatemala, aiding in their quest to escape poverty.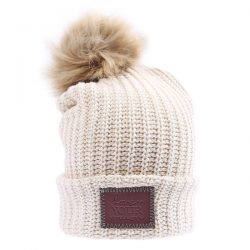 34. Beanie, starting at $35.
A whopping 50% of their profits from the sale of all Love Your Melon products is given to Love Your Melon's nonprofit partners in the fight against pediatric cancer. It was started in 2012 by two friends, Zachary and Brian, who were on a mission to improve the lives of children battling cancer. Their pom beanie, $45 above, is knit from 100% cotton yarn and comes with a detachable, natural faux fur pom for washing. One size fits all.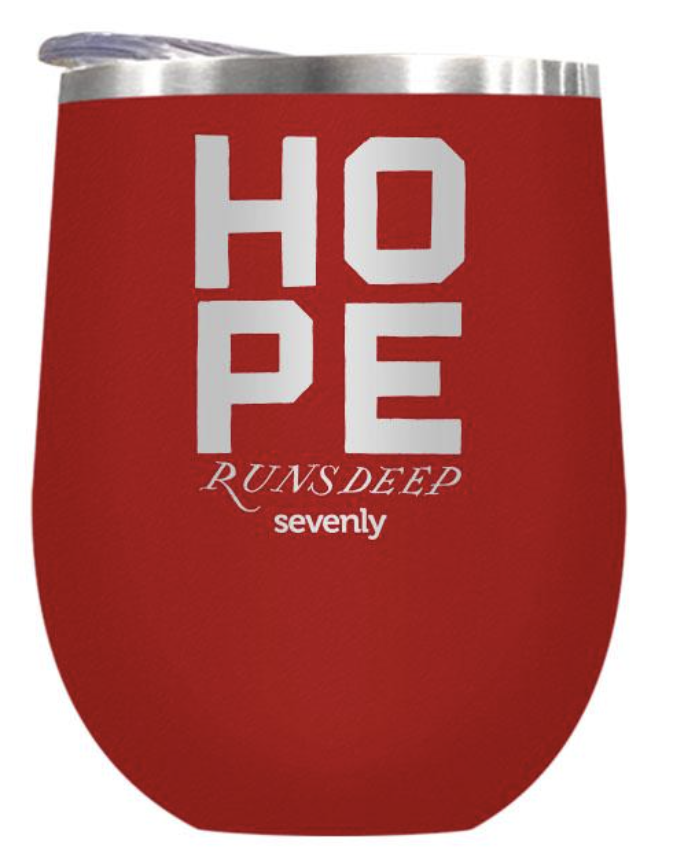 35. Inspiration from the Cup, $14
Sevenly has given away nearly $5 million in five years, plus they've donated products and volunteered hours for causes big and small. Sevenly makes a pledge of $7 per purchase in its 7-Day Campaigns and give 7% to their charity partners. Choose from a list of products including housewares, clothing, jewelry. Or choose from their list of causes ranging from kindness and the environment to cancer research. We like the stemless insulated "Hope" wine cup to keep your cocktail of choice cool! $34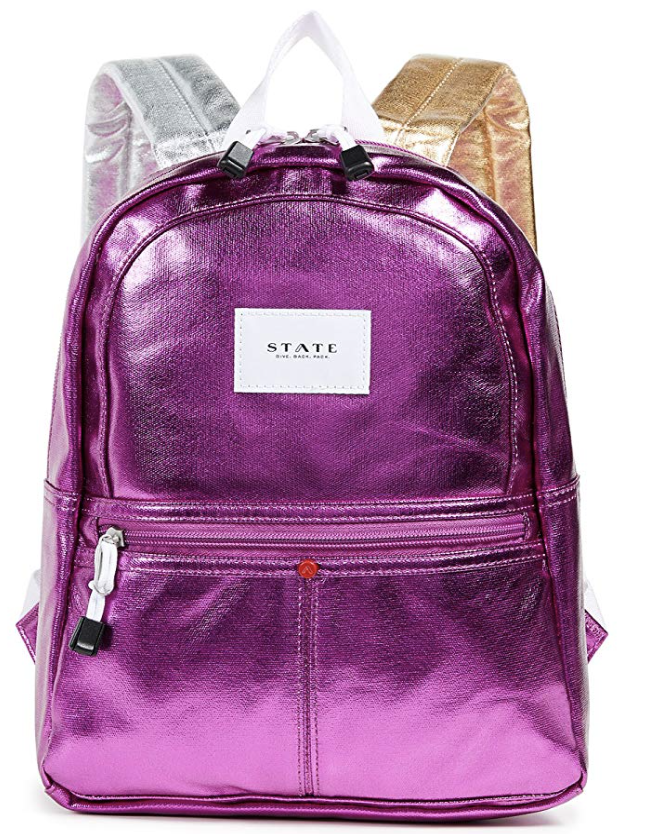 36. Give Back Pack
The State backpack is durable and big enough to hold a 13-inch laptop. It also has side pockets for water bottles. For every STATE bag purchased, STATE hand-delivers a backpack – packed with essential tools for success – to a local child in need. Backpacks start at $60.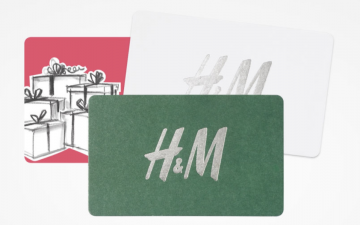 37. Treat Someone to a Shopping Spree
Not sure what to give? let your recipient choose with a gift card from H&M. For every gift card you purchase this holiday season, H&M will donate 5%* of the gift card purchase amount to the Children's Health Fund. H&M gift cards
---
Get Unplugged This Winter: 25+ Games to Play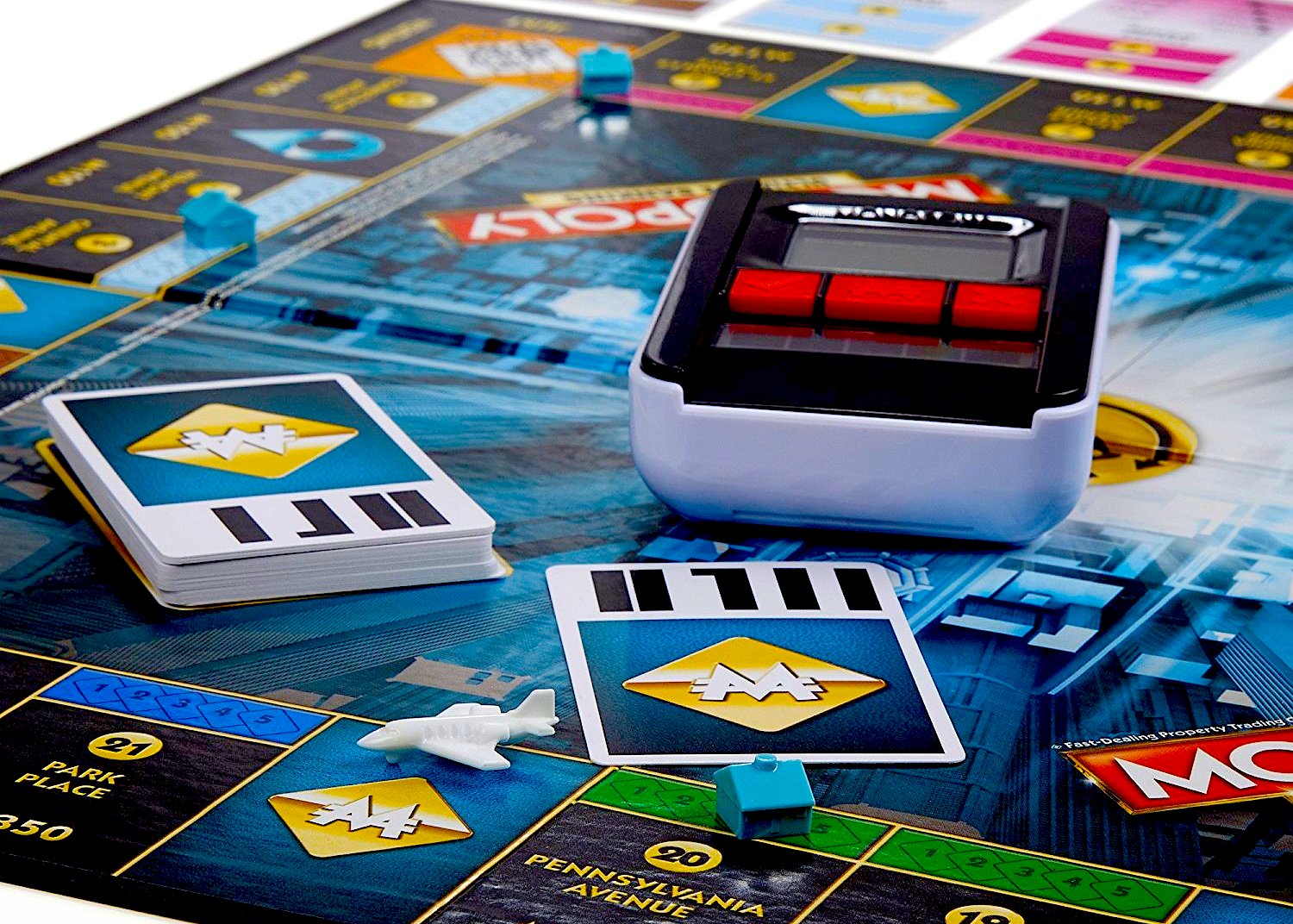 ---
Our Staff's Favorite Festive Cocktails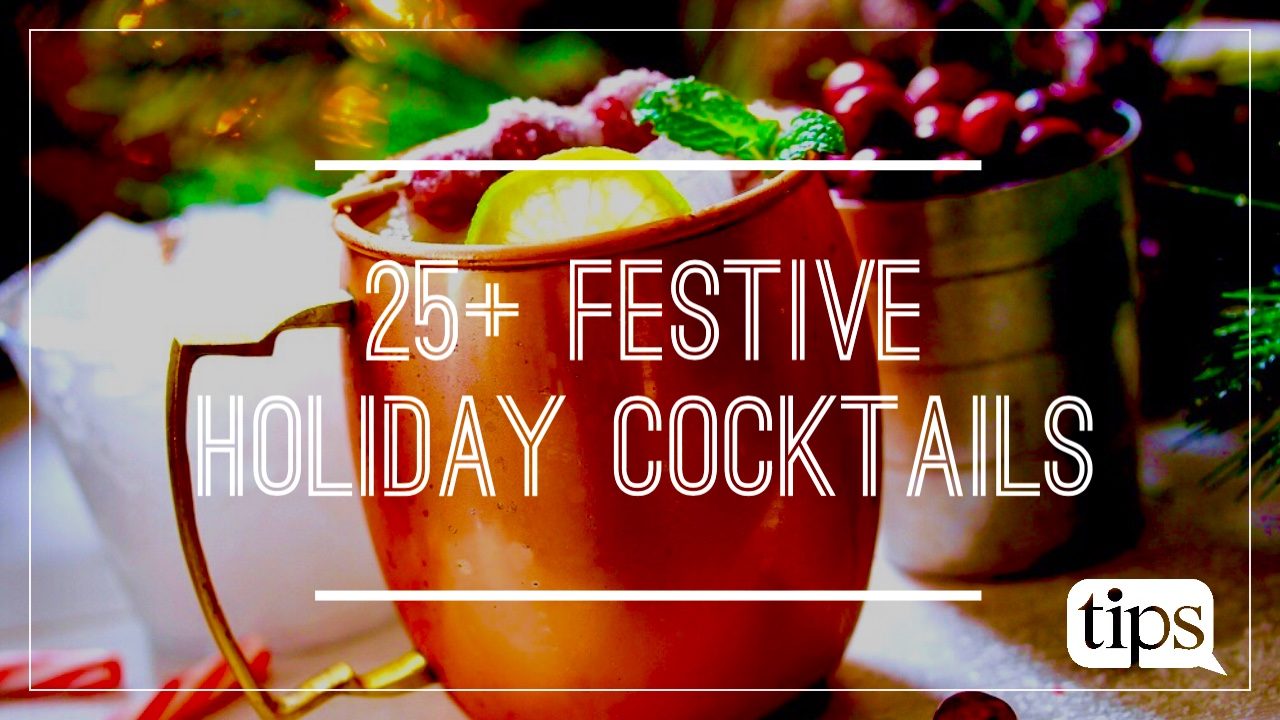 ---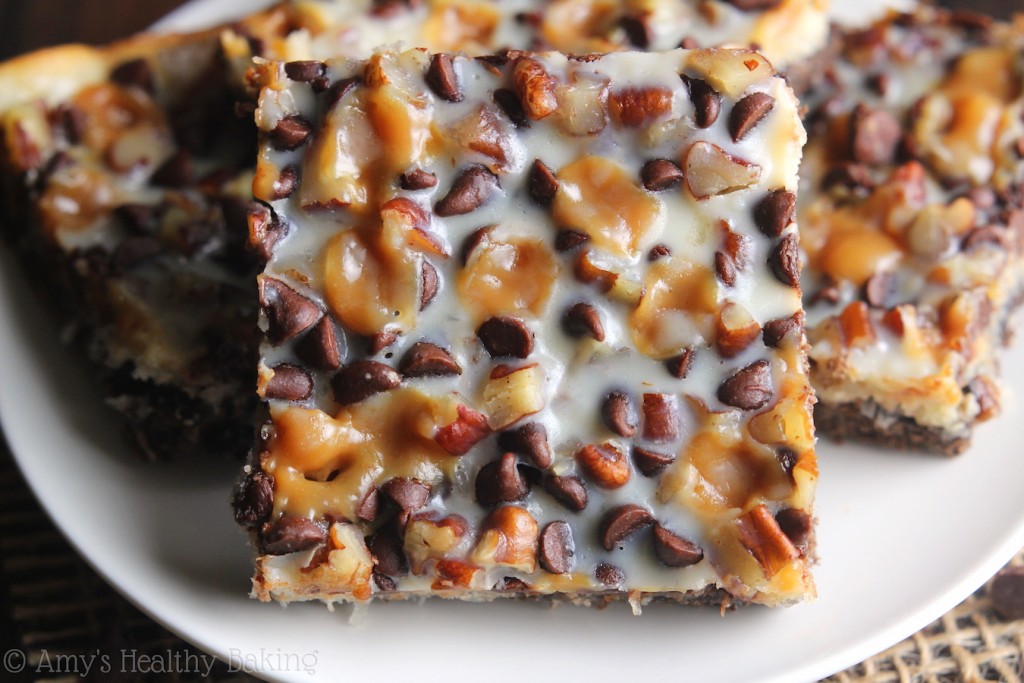 ---
10 Places ALL Kids Love…and All Parents Hate.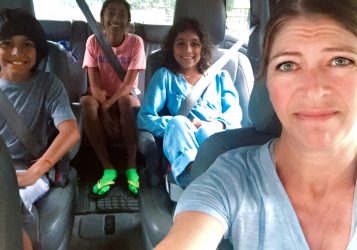 ---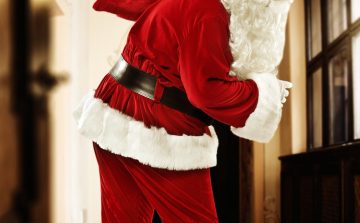 ---
Elf Stress: When Sitting on a Shelf Isn't Enough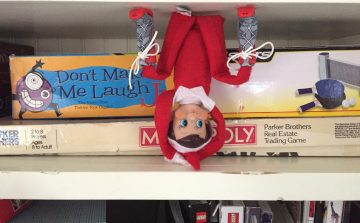 ---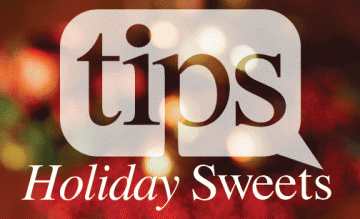 ---