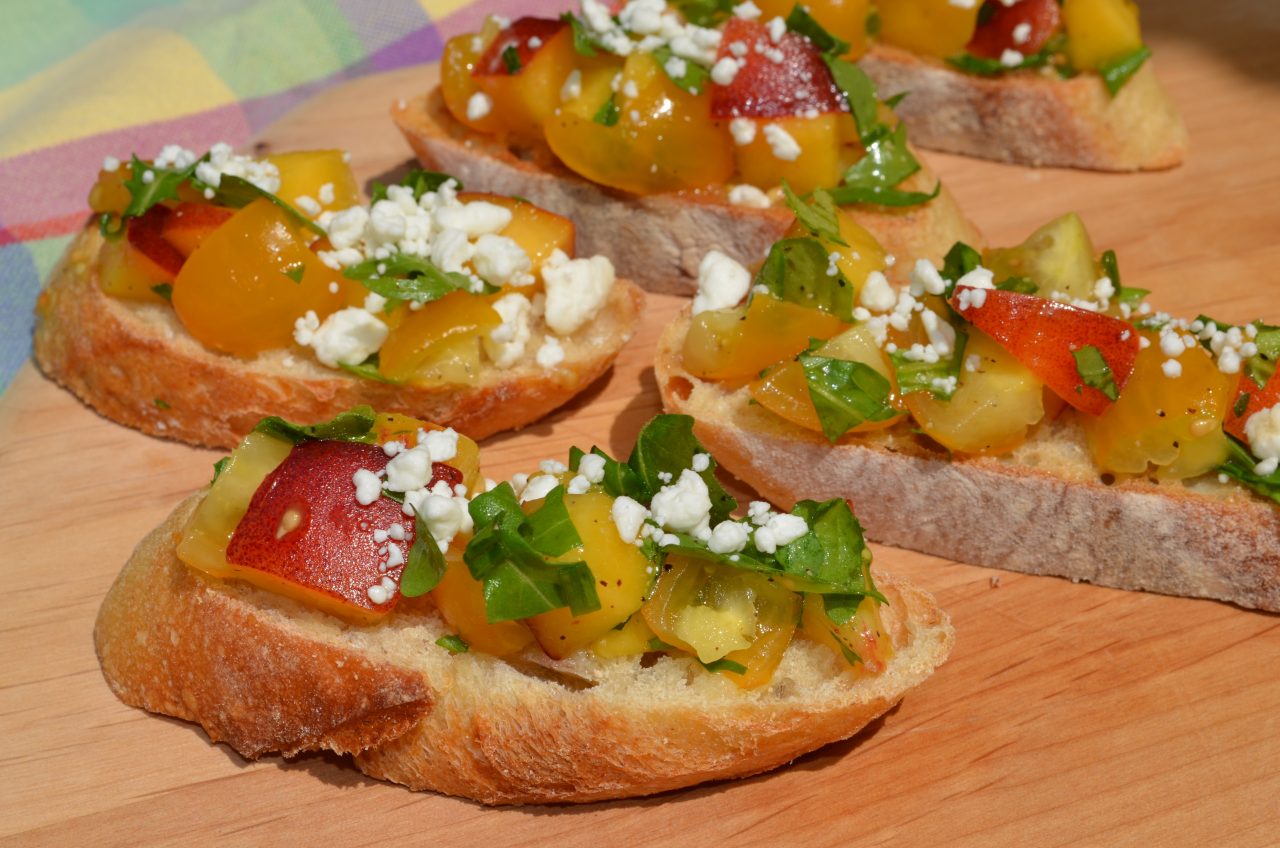 prepared by and photo by Emily S. Downs

Easy fruit inspired salsa using nectarines.  Mild and flavorful as topping on baguette slices or on grilled fish and chicken.

Size:

makes 5 1/2-cup servings



Ingredients:
1 1/2 cups 1/3" cubes pitted white nectarines (or regular nectarines)*
1 1/4 cups chopped yellow or orange tomatoes (8-9 ozs)
1/2 cup coarsely chopped arugula
2 tbsp chopped fresh chives
2 tbsp white wine vinegar
1 tbsp olive oil
1 3-4" long serrano chile, seeded, minced
Fresh crumbled goat cheese
Grilled/toasted baguette slices



Directions:




Mix all ingredients in medium bowl.  Season to taste with salt and pepper.

Serve over baguette slices and sprinkle with goat cheese.  (Can also be used for grilled fish or chicken.)

* I used juicy peaches I had in the house… they work well too!
---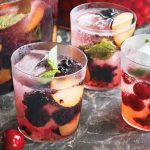 You might also like Blueberry-Plum Vodka Mojitos.
Trust us. It's Delicious.
---
A Tiny Little Seed That Packs a Big Punch of Nutrition.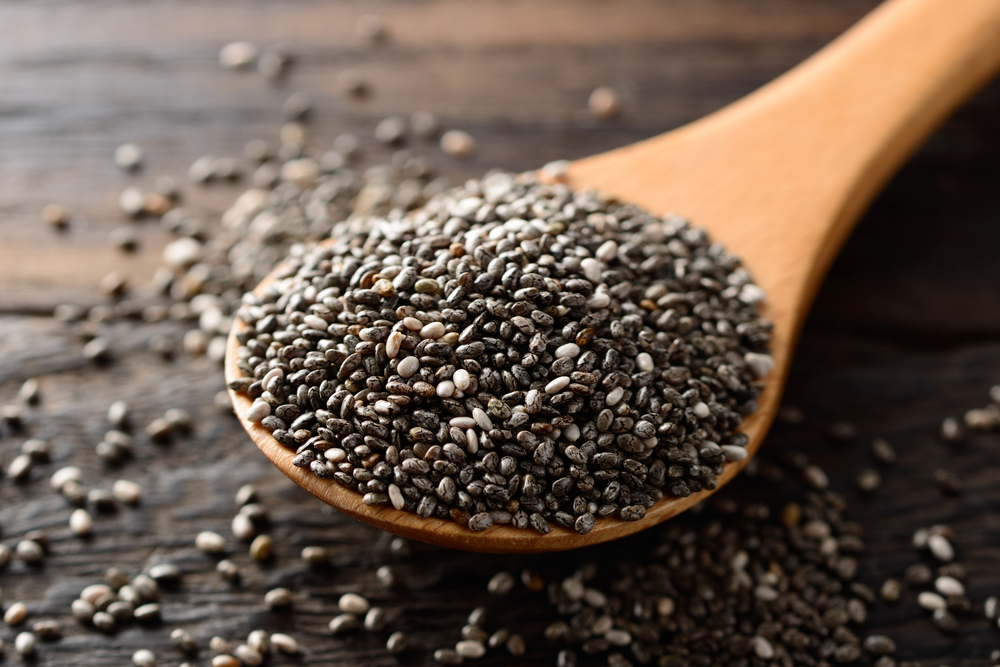 ---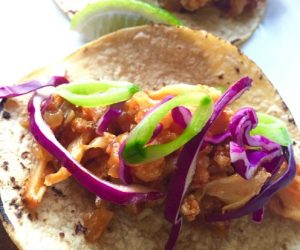 ---
Grilled Fontina & Arugula Pizzas