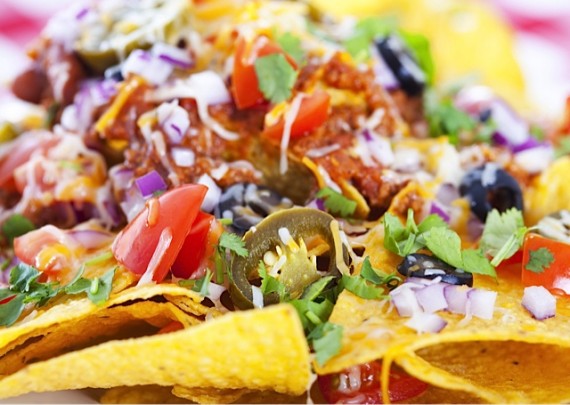 Nachos, nachos, nachos!  Everybody loves to dig into a plate of nachos.  Finding that perfectly topped chip seems to the goal on a game day get-together.  There is no "one-way" to prepare them.  The possibilities are endless.

Size:

serves 6-8



Ingredients:
1 lb lean ground beef (80%) or ground turkey
1 cup chopped onion
1/2 green bell pepper, chopped (optional)
1 1/2 tsp chili powder
1/2 tsp ground cumin
1 can (16 oz) refried beans
1 can (8 oz) tomato sauce
Salt & freshly ground black pepper, to taste
Tortilla chips, 1 large bag
2 plum tomatoes, diced
4 green onions, thinly sliced
Jalapeno pepper rings or diced jalapeno peppers
3-4 cups shredded Cheddar & Monterey Jack cheese blend
Toppings (optional): Chopped black olives, chopped cilantro, sour cream, salsa, sliced avocado or guacamole



Directions:




Brown the ground beef and onions over medium heat until beef is no longer pink and onions are softened.  Add green bell pepper, chili powder, cumin, refried beans, and tomato sauce.  Simmer over low heat for about 15 to 20 minutes.  Taste and add salt and pepper, as needed.

Heat oven to 375F.

Place 1/2 bag of chips on platter.  Spread some of the beef and bean mixture on each chip and arrange the chips in a single layer on the large baking dish or ovenproof plate, or use smaller ovenproof plates or dishes.  Sprinkle the layer with a little of the diced tomato, sliced green onions, and jalapeno peppers.  Sprinkle each chip with some of the cheese and make another layer of chips.  Repeat with the tomato, green onions, peppers, and top with more cheese.  Bake for 8 to 12 minutes, until the cheese is melted and bubbly.

Sprinkle with chopped black olives and additional toppings.
---
Check This Out: Hot Slow-Roasted Pork, Onion and Mozzarella.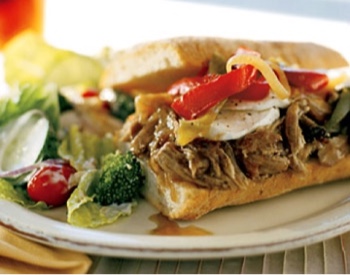 ---
Is Chocolate…Good for You? Please Say "Yes."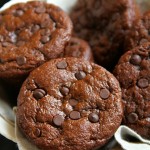 ---
Easy prep and easy clean-up. Great meal-in-one-skillet:
Mediterranean Chicken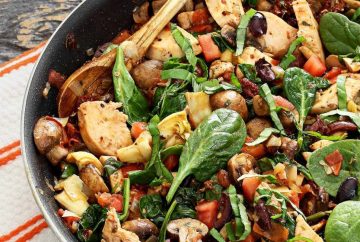 ---
Layers of ice cream and topped with marshmallow creme and toasted marshmallows:
S'mores Fudge & Ice Cream Cake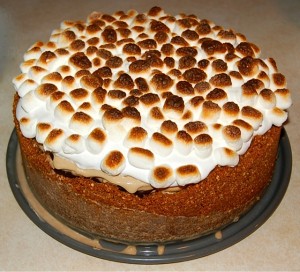 ---
3 Exercises That You Can Do…ANYWHERE!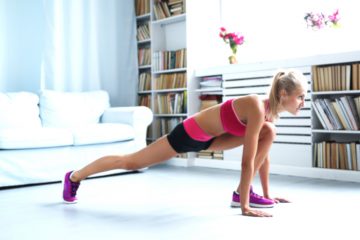 ---