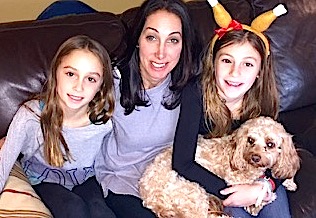 This holiday season there are definitely a few things that I have been picking up for family and friends
that I secretly have been wishing for myself. Some are a little pricier than others.
Some could be little socking stuffers or a housewarming gift.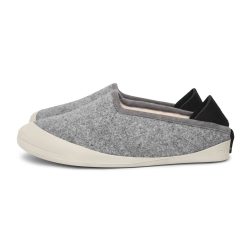 Mahabis Slippers
I came across these slippers online, and wish I had invented these myself! A super soft and comfy wool slipper that you can wear around you house, but the best part is that is has a detachable sole to wear when running out to run errands. They look super cute, and I will never be embarrassed to say I wore my slippers to drop my kids at school. Check out there website here, There are many fun color options you can choose from.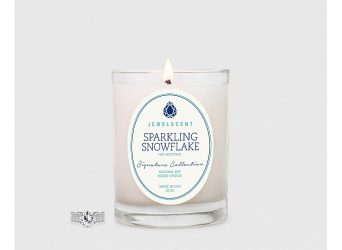 JewelScent Candles
I love candles. They provide a nice warm ambience to any day.  I once received a JewelScent candle as  a gift and now often give them as a housewarming present or birthday gift. Each candle has a jewel hidden inside the candle that is revealed as it burned. The jewel can range in price from $15-$7500 each!  So not only is the candle a great gift, the surprise inside can be even better. Jewelscent.com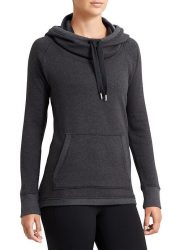 Athleta Cozy Karma Hoodie
I absolutely love this sweatshirt. I bought it for myself last year, and it my favorite thing to put on in the winter. It is lined in velour and it feels like you are wearing a security blanket. I actually went to buy it in other colors and they were sold out. I was so happy to see they are back this year.
They have them at the Athleta in town or you can order online here.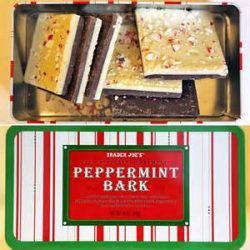 Trader Joes Peppermint Bark
I think everyone in Westfield is overjoyed that Trader Joes is finally open again! It has been almost year since they closed during the storm last year.  One of my favorite holiday treats is the White Chocolate Peppermint Bark. It is a seasonal item, so be sure to stock up.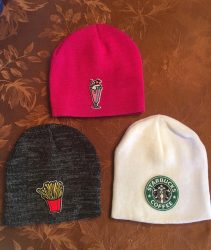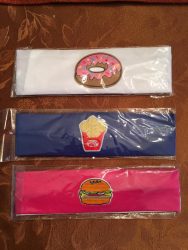 Threads By Samantha & Donna
I have written about Threads By Samantha & Donna in an earlier post. They are local Moms who make Westfield gear for every sport. They recently created a line of fun hats and headbands. that make a great gift for any tween or teen on your list.   Headbands are $14 and the hats are $23. To visit there click here or give Donna a call at 908-377-3097.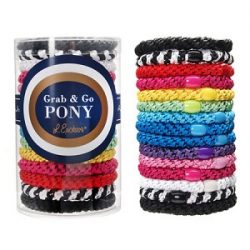 Grab & Go Pony Hairbands
I first got these because my kids were asking for them, but I have to say I have become obsessed with them. They are the only hair band I have found that really stays in place and doesn't snag your hair. They come in a cute container of 15, and come in lots of fun colors. It is a really great stocking stuffer. You can find them on Amazon here or at support local shopping and get them at South Moon Under in town.
Natalie is our tipster in Westfield, NJ. Most of her items can be bought online or in a chain store.
---
15+ Gifts Under $50 That Feel Good to Give
…and Receive.
Gifts That Give Back.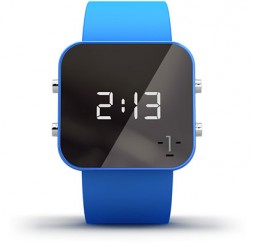 ---
Need More Gift Ideas? Check out the Rest of our
Staff's Wish Lists for Ideas–Big and Small!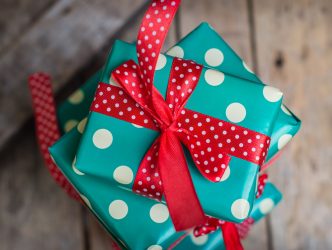 ---
TipsFromTown is Here to Help You Get Ready for the Holidays!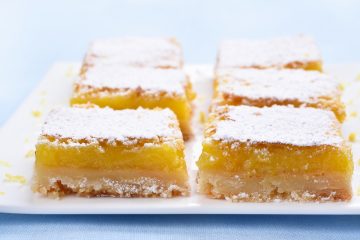 Emily's Luscious Lemon Squares: 
That Perfect Balance of Sweet and Tart.
---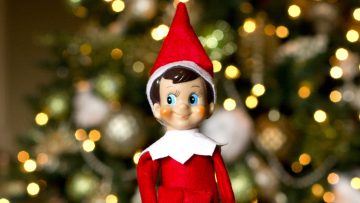 Is Your Elf on the Shelf Stressing You OUT!?
We Have Elf Ideas for You.
---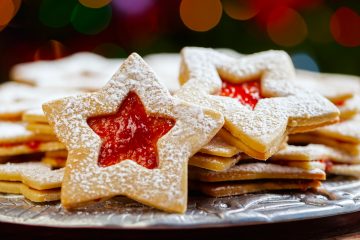 Stained Glass Cut-Out Cookies Are Always a Stand-Out.
---
20 Recipes for Our Favorite Holiday Sweet & Treats!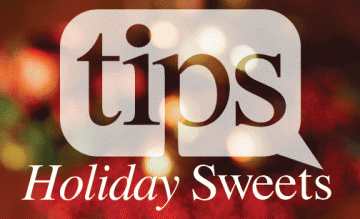 ---
We have Tips on How to Enjoy a STRESS FREE Holiday Season!