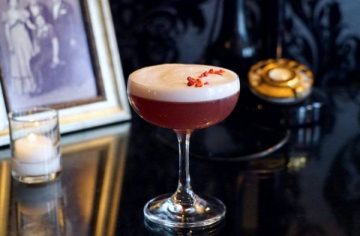 If you walk South on Park Avenue, you will pass numerous restaurants, pubs, hair salons and boutiques. However, as you continue, you will stumble on an adorable little "museum" that has a front porch and lantern. The sign at 24 S. Park Avenue says museum opens daily at four – Hmmph. What an odd place to put a museum…what possibly could they be exhibiting? As you make your way up the wooden planked steps and you peer in – you see black damask wallpaper, red velvet accessories and – stairs that obviously ascend to the "bedrooms." This is not a museum – someone lives here. Yeah, someone really cool lives here...but smack in the middle a restaurant and eye wear store front? Odd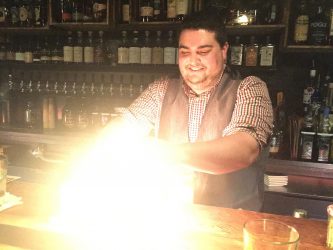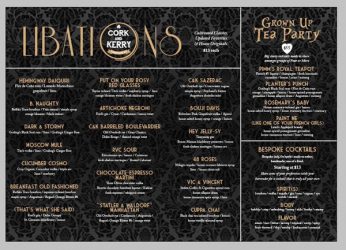 Sparking my curiosity, I glanced at my watch and noted it was in fact 4:15 pm. I tugged on the door handle and let myself inside. I entered the "dining" room and curved to the left to where the golden ticket was – a fully stocked bar! And, standing there among numerous apothecary bottles was one of my favorite bartenders from "back in the day" – Douglass Brickel – a former language teacher and current successful entrepreneur sat me down and told me the story of Cork and Kerry's birth. Watching the bartenders craft cocktails was like watching a chef prep a meal for royalty. The knowledge that these mixologists have is quite impressive, as are the end results! The bartenders were cracking eggs back there, splitting yokes, whipping this here and there, squirting a little thyme infusion into this glass, rolling the other in sugar and putting a shot of red wine in a drink that resembled a sunset in July. Incredible! This speakeasy has a quaint menu as well – my favorite was the Pastrami Hash Ruben Sliders.
Take it from this tipster, it is well worth ending your evening with a night cap or two from Cork and Kerry. And, if you're lucky, maybe you'll even meet your very own Jay Gatsby – sans the tragic ending of course!
---
My Go-to Spot for Paninis & Knishes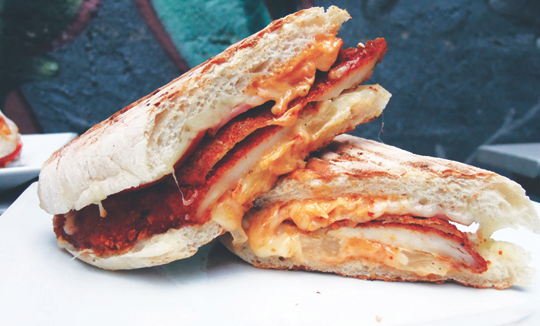 ---
Try Emily's Cold Sesame Noodles with Veggies.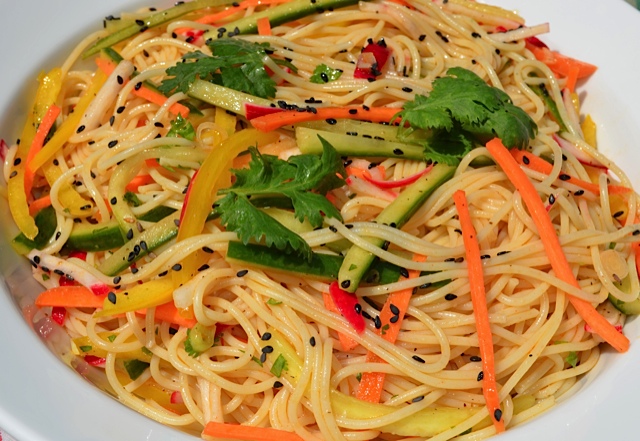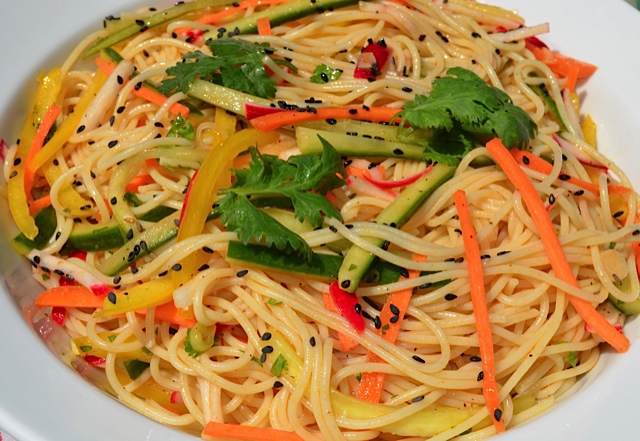 ---
An Unforgettable Birthday Party Under the Stars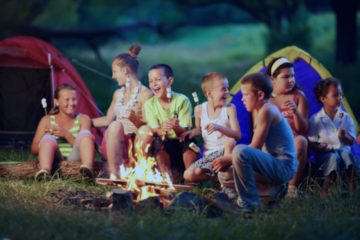 ---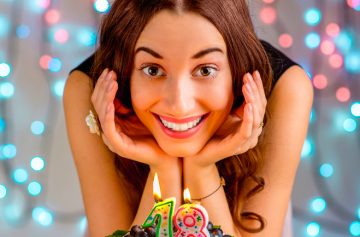 ---
Is chocolate good for you?
Find out the heart-healthy benefits of chocolate.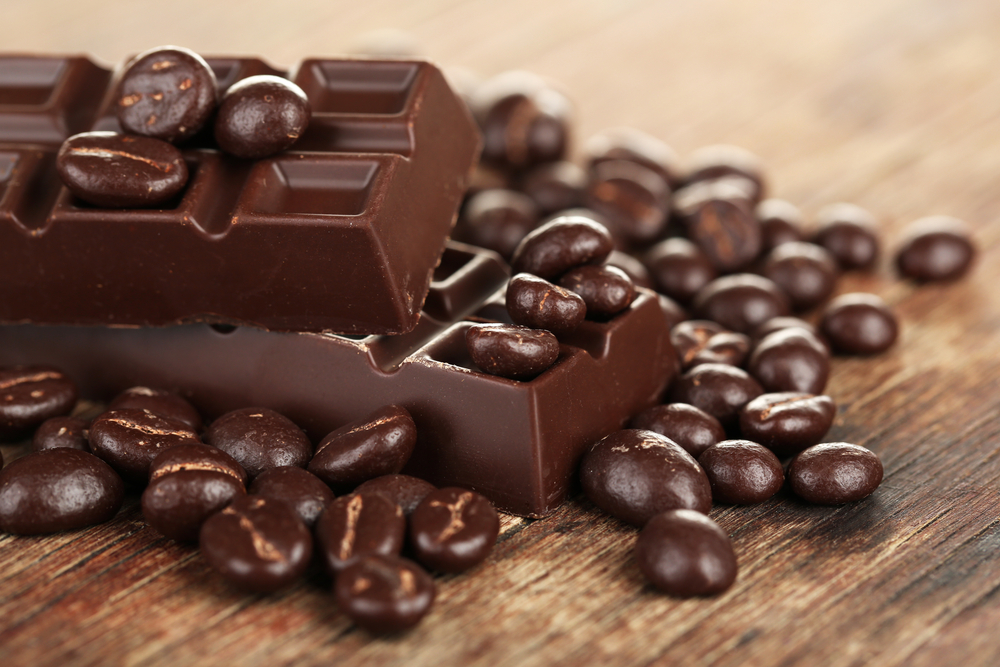 ---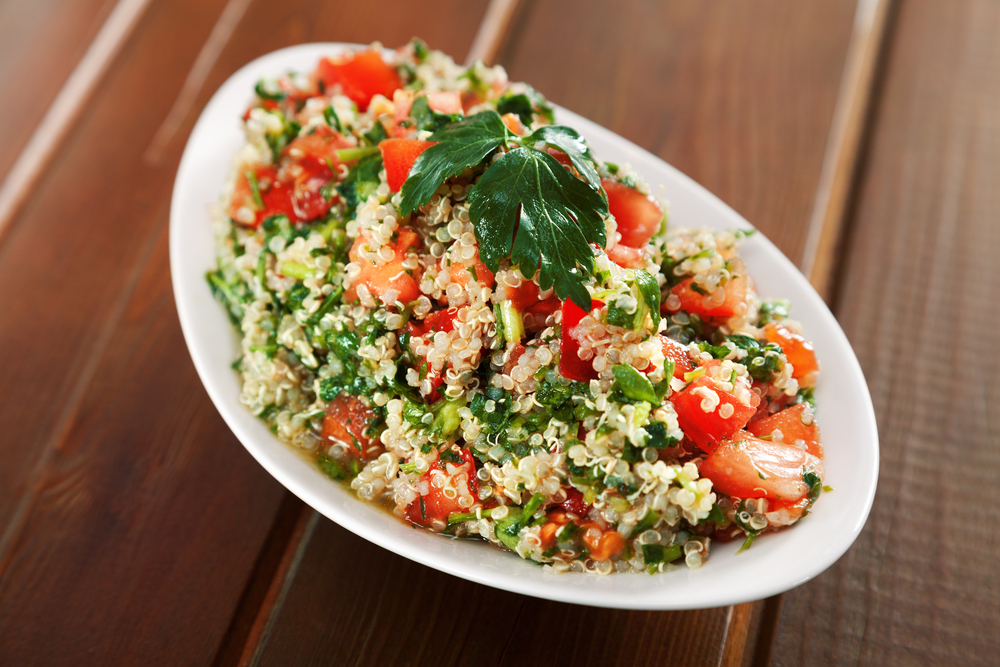 ---
Is Homemade Slime…Dangerous for Your Kids?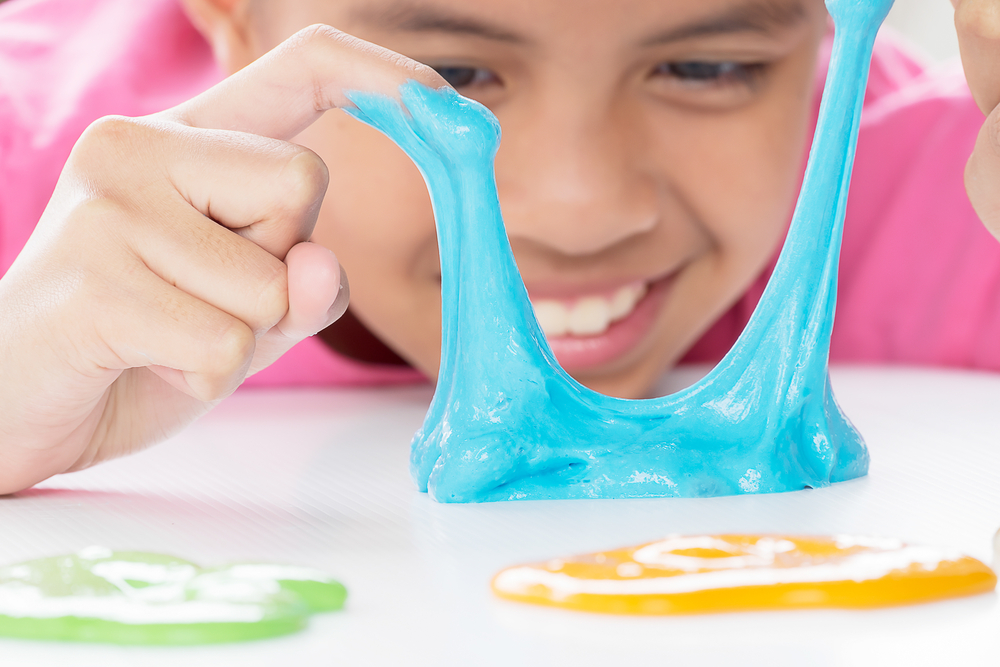 ---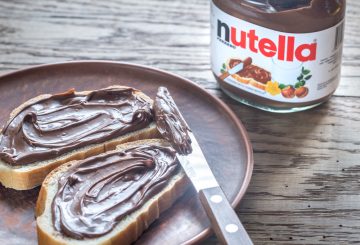 ---
Our Favorite Books to Read Together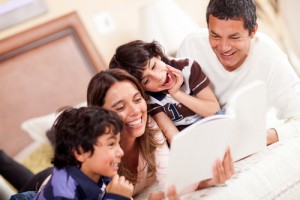 ---