On those Summer days when the weather is not cooperating, or you simply need a break from the heat; here are a few fun indoor activity ideas that your kids might enjoy.
1. Gravity Vault is an indoor rock climbing facility for children ages 5 & up. During regular business hours, no reservations are required for walk-in climbing. Walk-in climbing is $20 for 2 climbs; day passes and punch passes for multiple visits can also be purchased. Classes and summer camps are also available. They are located throughout NJ and NY. www.gravityvault.com
2. Color Me Mine. Spend the day and get your creative juices flowings at locations all over the tri-state area. http://colormemine.com
3. The Florham Park Roller Rink offers good old-fashioned fun for children of all ages. Check www.myrink.com for public skate times. Lessons and group or private parties can also be arranged. 192 Ridgedale Avenue, Florham Park 973-377-0465.
4. "Imagine That!!!" Museum, a destination where pre-school and younger children can explore over 50 hands-on exhibits and activities designed to spark the imagination. Open 7 days a week. Check www.imaginethatmuseum.com or Facebook for admission information and details on scheduled events.
4 Vreeland Rd, Florham Park 973-966-8000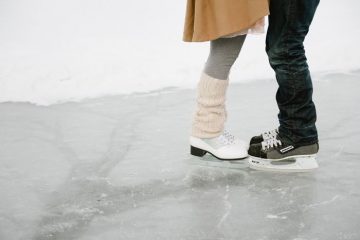 5. Chill out at an ice rink. As fun as it is to go somewhere warm in the winter, why not go somewhere cold for the day in the summer! Rent a pair of skates and get some energy out! There are several to choose from that have daily public sessions. Fritz Dietl Ice Rink in Westwood, NJ; The Ice Vault in Wayne, NJ; The Ice House in Hackensack; Bridgewater Sports Arena in Bridgewater, NJ. and Jersey Shore Arena in Wall, NJ.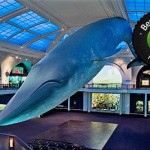 6. One of the easiest (and cheapest) things you can do with kids is a trip to the American Museum of Natural History.  The indoor parking in the museum is easy and relatively inexpensive ($27 for 2 hours; $34 for 2-5 hours) especially if you have a big group. Take the elevator upstairs. Although it's not publicized, museum admission is actually "pay what you wish." You have to pay at the window rather than buying your tickets at the kiosk. American Museum of Natural History, Central Park West at 79th Street, New York, NY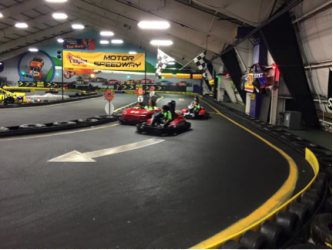 7. The Funplex Amusement Center on Route 10 in East Hanover is a family amusement center with over 100,000 square feet of attractions – that includes an arcade (with skeeball, air hockey, video games), bumper cars, go-karts, laser tag, and much more. Admission is free; ticket prices vary for individual rides and attractions. Funplex Café on premise offers snacks, food, and drinks.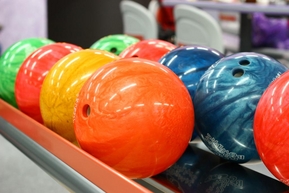 8. Go Bowling. Bowling is something the entire family can do. You don't have to do it well to have a lot of laughs and fun. And most of the alleys these days have special lanes for little ones that have bumpers. And in the evenings, the alley comes alive with disco lights and music. Here are a few fun spots to try: Montvale Lanes, Montvale NJ. Brunswick Fair Lawn Lanes in Fair Lawn, NJ; Eagle Rock Lanes in West Orange, NJ;  Bowler City Lanes in Hackensack, NJ and AMF Strathmore Lanes in Aberdeen Township, NJ.
9. At the Morris Museum in Morristown, permanent exhibits include the following favorites: Dinosaur Den, Model Trains & Railroads and the Mammal Gallery. Special children's programs for grades 1-4 include Science Tuesdays, Nature Thursdays, and Planetarium Fridays. And Tot Tours for children from 2-5 years of age are available on select Fridays every month. Check the July and August schedule for children's theatre performances such as Babar the Elephant, Snow White and the 8 Dwarfs, Cinderalla and more. Admission is $10 for adults, $7 for children 3-12 years and free for children under 3. www.morrismuseum.org 6 Normandy Heights Rd, Morristown 973-971-3700.
10. Movies and Manicures. Grab your girls and treat them to a manicure. Follow it with lunch in town and movie. I guarantee they will love it…and it might just be what you need too!