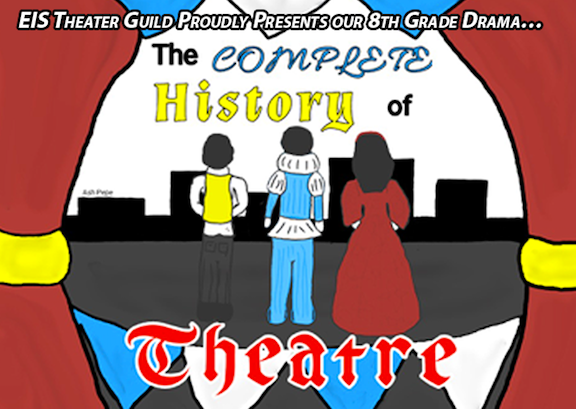 Friday, Jan 8 and Saturday, Jan 9   •   7:30 p.m.
Don't miss the Edison Intermediate School Theater Guild 8th Grade Drama: "The Complete History of Theater (Abridged)."  It will be streamed on Friday, Jan. 8, and Saturday, Jan. 9, at 7:30 pm on both evenings.
It's opening night, and master playwright William Shakespeare, theatrical diva Sarah Bernhardt and the indelible intellectual Constantine Stanislavsky and our full cast of 40 actors and tech crew lead you on a wild and wacky journey through the history of theatre from Aristophanes to Emile Zola. This crazy cast of characters will transport you back in time as we relive the various elements of theatre from all parts of the globe. Explore the beginnings of Greek theatre, Aristotle's Poetics, the fine art of Kabuki, the history of mime, the gladiators of Rome and speculation on the real author of Shakespeare's plays.  Join us, as we pay homage to the world's best-known and beloved plays and musicals by alluding to dialogue from Edward Albee, Bertolt Brecht, Samuel Beckett, Noël Coward, Anton Chekhov, Caryl Churchill, Henrik Ibsen, Arthur Miller, David Mamet, Harold Pinter, Sarah Ruhl, Sam Shepard, Neil Simon, August Strindberg, August Wilson, Thornton Wilder, Andrew Lloyd Weber, Oscar Wilde and many more all performed at breakneck speed.
This interactive farce will keep you in stitches at every turn on a rollicking ride! The Edison Intermediate School 8th grade actors and technical crew have created an amazing online show. They look forward to welcoming viewers for a fun night of virtual theater.
For more info and tickets, visit eis.booktix.com
---
50+ of Our Favorite Family Games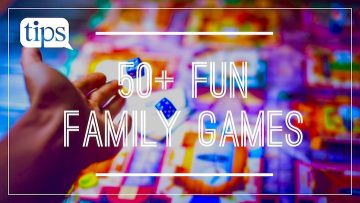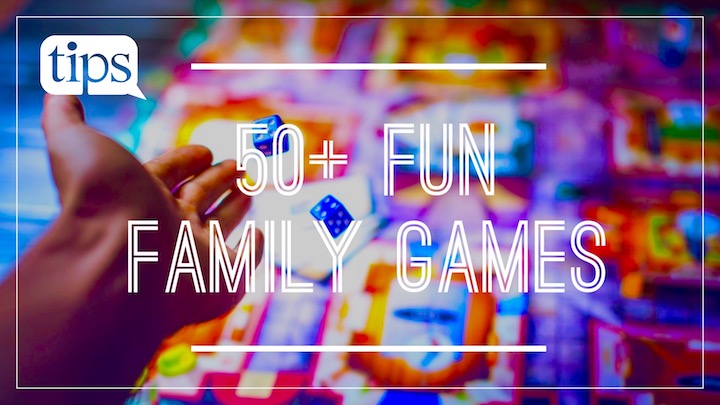 ---