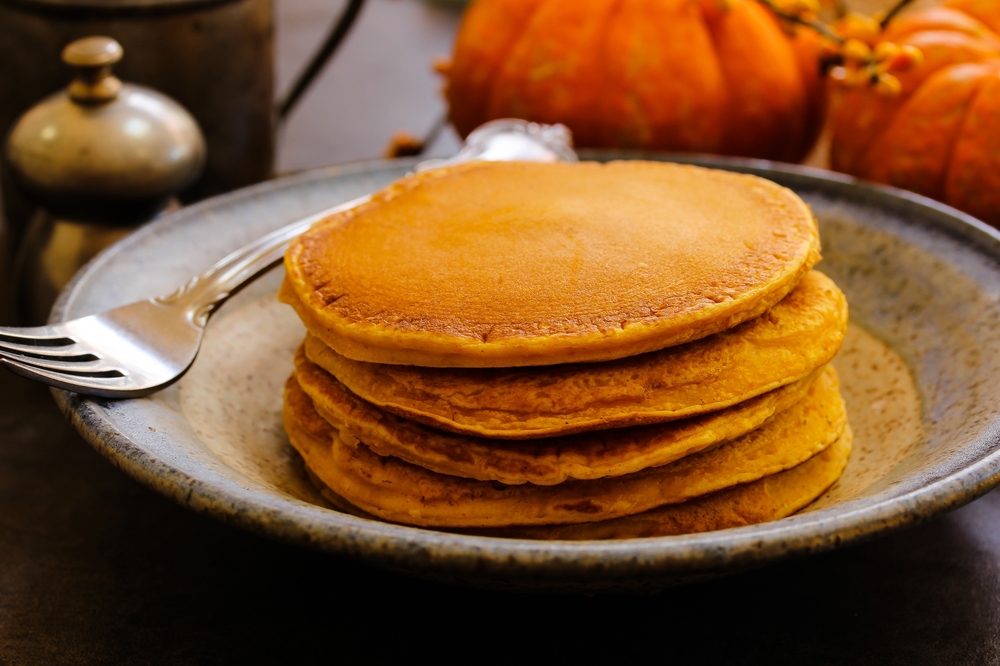 On nights when my husband isn't home and I'm running behind in my day (ok that's like most days), we eat breakfast for dinner. And for all the groans I get when I cook a real dinner that includes veggies, everyone is happy with pancakes. If I want to feel a little better about myself, I add canned pumpkin. And if I'm feeling creative, I turn them into faces with whatever fruit I have in the house.
See the extremely involved and details set-by-step below.
Ingredients
2 cups Aunt Jemima Buttermilk Complete Mix
1-1/2 c. milk
1 cup canned pumpkin
1/2 teaspoon cinnamon
Mix ingredients.
Melt butter over medium high heat in skillet.
Ladle mix into the pan.
Find Out Why Pumpkin is So Good for You.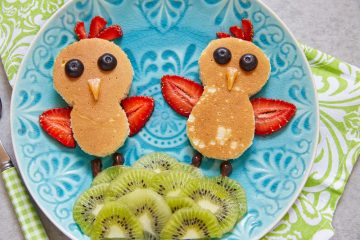 Or try a gluten-free version.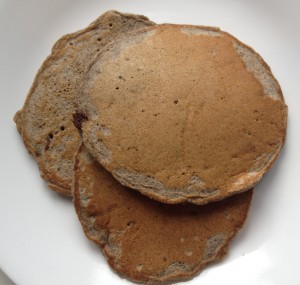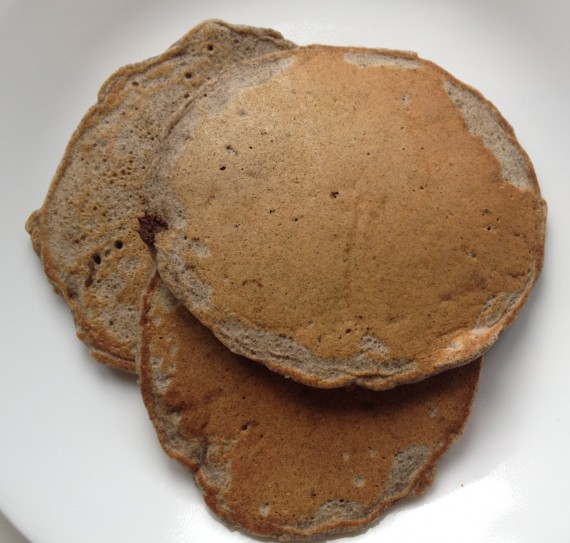 Or get colorful and creative for you kids' sleepovers with rainbow pancakes!