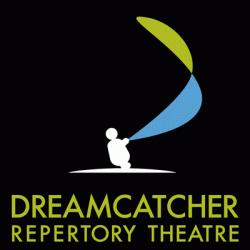 Summit's best kept secret, and an utter delight, is it's very own professional theatre company…right here in town. Dreamcatcher Repertory Theatre.  Dreamcatcher is an intimate theatre company comprised of only 12 professional actors in residence at the Oakes Center in Summit. Their year-long season includes plays, improv comedy, a holiday special, new play readings, and a summer youth program, along with many outreach and education programs for youth, adults and seniors.
The company adopted its name after the dreamcatcher hoops found in Native American culture.  The hoops are woven with web and decorated with feathers. They are hung over a bed to catch bad dreams. Good dreams, however, will slip through the web and slide down the feathers to reach the dreamer while he sleeps.  Dreamcatcher Repretory Theater focuses on telling stories about the essential goodness of all people and tales of hope and positivity.
This year's season opener is September 22 with "The How and The Why", a thought-provoking and sharp play about science, family, and survival of the fittest.  The season continues with new productions through next
summer.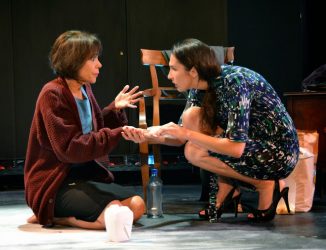 You can buy individual tickets to any Dreamcatcher production, but at the beginning of the season (that means NOW) Dreamcatcher offers 2 amazing subscription packages at a significant savings:
• Three Show MainStage Season Pass allows you to see three productions for $84.
• Seven Show Series Pass includes two additional (and hilarious) Improv shows, a Holiday show, and a Cabaret for $136.
You pick the shows and what dates you'd like to attend.  Dreamcatcher allows unlimited free date changes (up until three hours before your scheduled performance)—because, of course, our plans always change!  Not only that, subscriptions include a free ticket for the show of your choice.
So take this opportunity to enjoy professional theater right here in Summit.  Call the book club, the family, those girls who love girls night out or your favorite date night partner and get a subscription!  For more information, or to find out more about the upcoming season go to http://www.dreamcatcherrep.org/#!season-passes/c1m23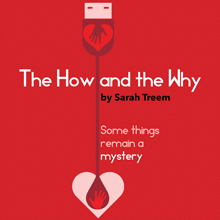 On the Main Stage 2016-2017
"The How and The Why" September 22 – October 9
"Shipwrecked! An EntertainmentThe Amazing Adventures of Louis de Rougemont (as Told by Himself)" February 16 – March 5
"Things Being What They Are" April 20 – May 7
Comedy and Cabaret and Readings
"Multiple Personality Disorder" March 15
"I Believe in Music: Songs of the 70s" October 28 -30
"A Very Special (Holiday) Special" December 2 – 3
"Multiple Personality Disorder" May 13
"Meet the Artist" New Play Readings May 17 and 24