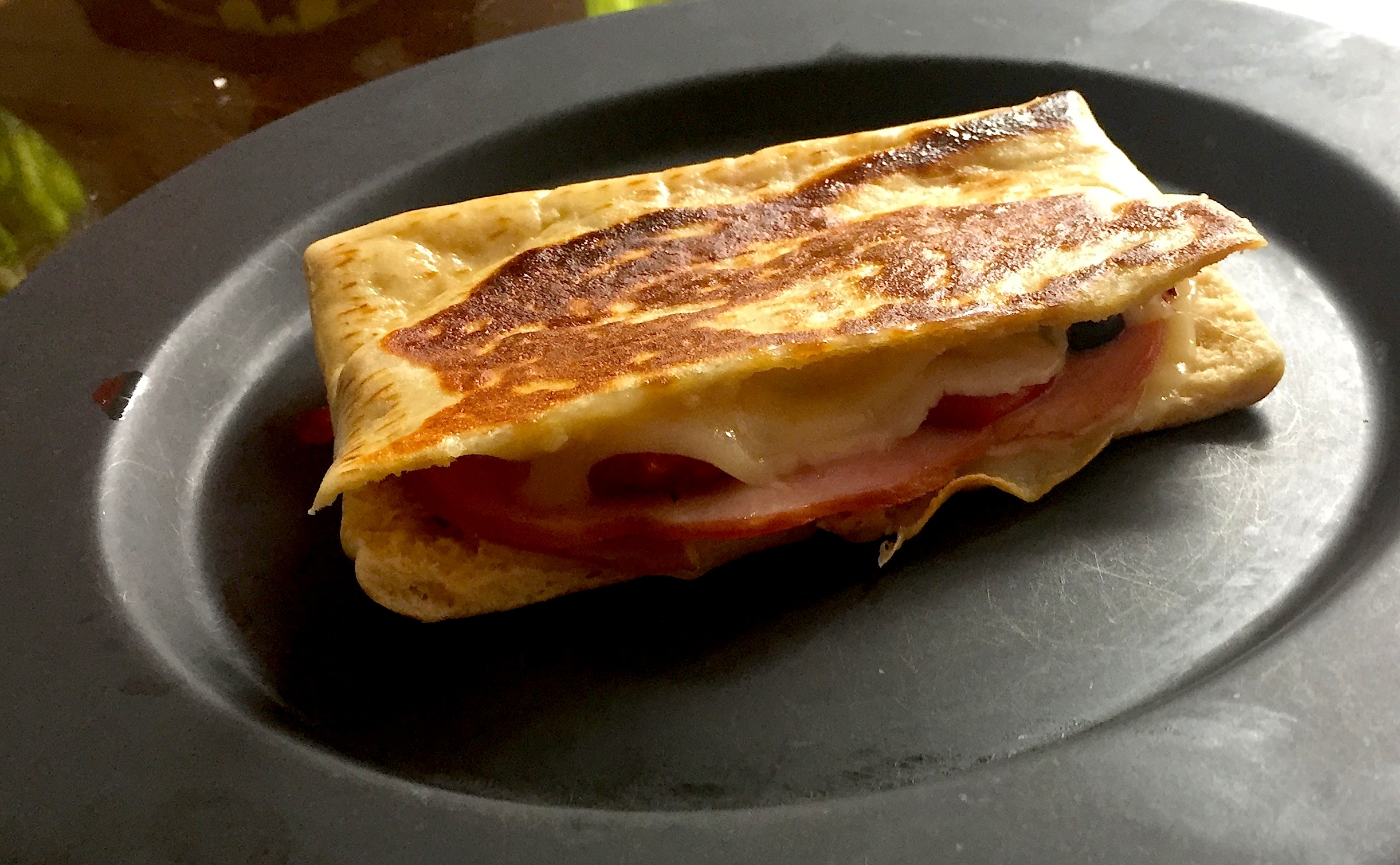 When I am too lazy to cook and my cupboards are bare, I make "paninis." These aren't the traditional paninis because I use pita bread. The pita bread holds all the good stuff inside and makes it easier to eat for the kids. Below are two that I do often, but you can add any combination of ingredients.
About a pound of ham and cheese will make about 6-8 paninis (depending on how cheesy you like them)
My Kids Like:
Sliced Black Forest Ham 1/4″ thick
Sliced Provolone
Sliced black olives
Roasted Red Peppers
Whole Wheat Pita
Olive Oil
I like:
Sliced Black Forest Ham 1/4″ thick
16oz of Gruyere
2 Granny Smith Apples, sliced thinly
Spicy mustard or fig jam (depending if you want something sweet or spicy)
Olive Oil
Directions
You can use a panini pan, but if you don't have one I use two 12-inch skillets.
Slice pita in half. Layer inside the pita: cheese, clive of ham, toppings if you have any, and then cheese.
Brush both sides with olive oil.
Heat skillet to medium.
Place panini in pan for 2 minutes until lightly browned. Then place the bottom of the second skillet on top of it to flatten it for 10 seconds.
Flip heat other side for 2 minutes, and flatten for 10 seconds.
Repeat for the remaining "paninis."
Serve with mixed greens.
---
Here's a Twist on One of Our Favorite Comfort Foods: Chili.
Slow-Cooker Pork Chili Verde.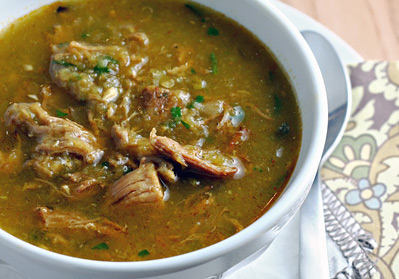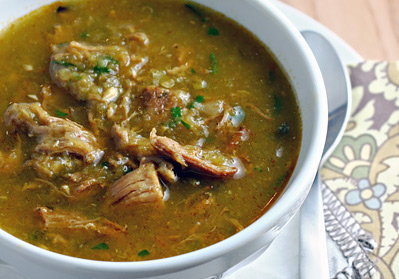 ---
And for Dessert? Emily's Brown Butter Chocolate-Chip Cookies.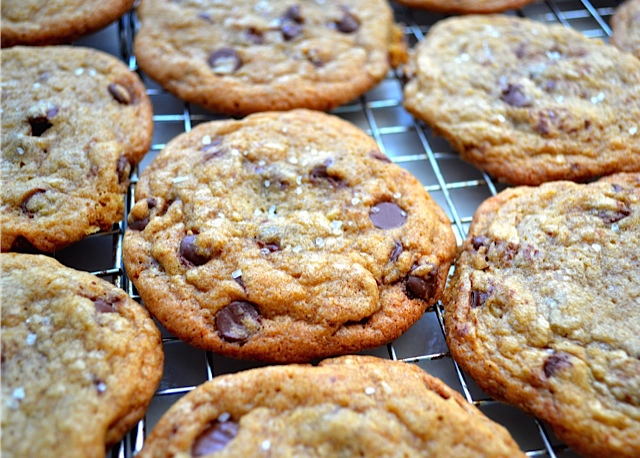 ---
Is chocolate good for you? Find out the heart-healthy benefits of chocolate.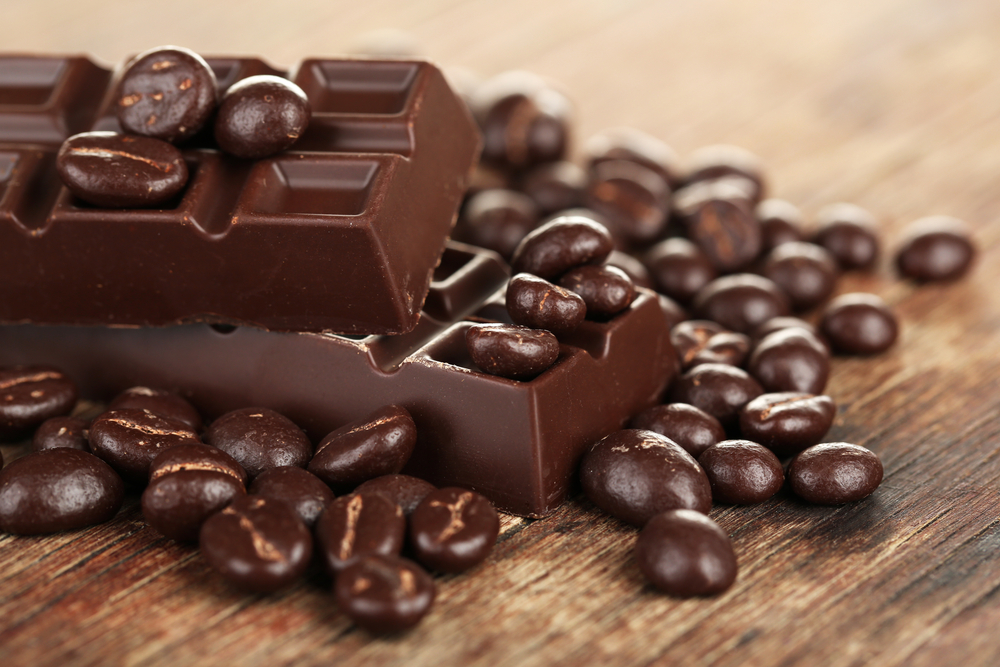 ---
You Won't Even Notice the Kale in our Chicken & Kale Casserole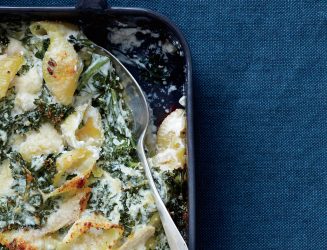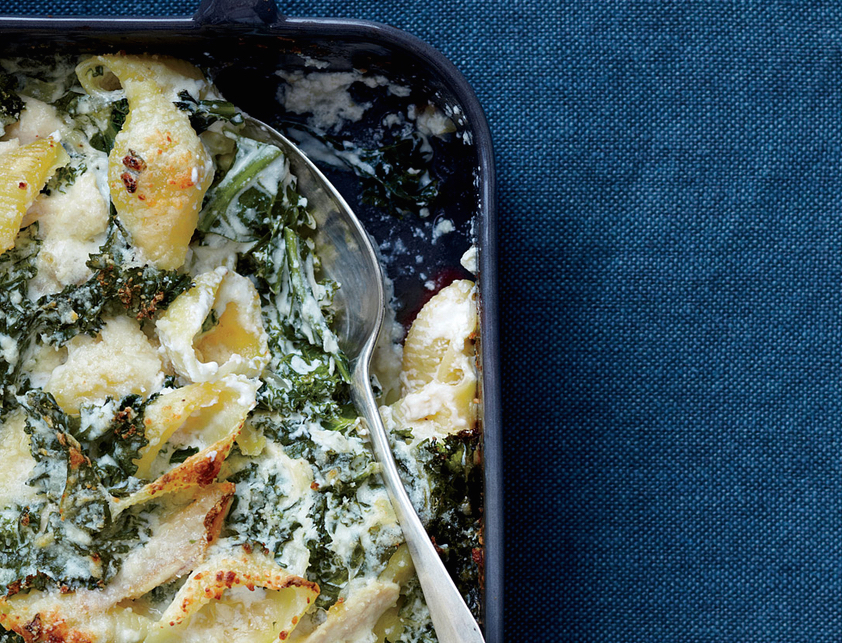 ---
Try Our Heart-Healthy Hoisin-Glazed Halibut with Bok Choy & Bulgur.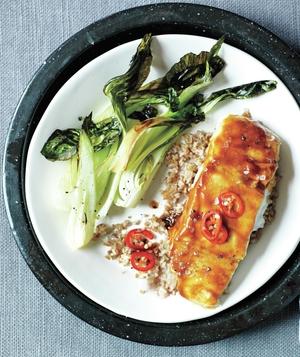 ---
You Want a Food That Packs a Punch of Nutrition? EAT KALE!