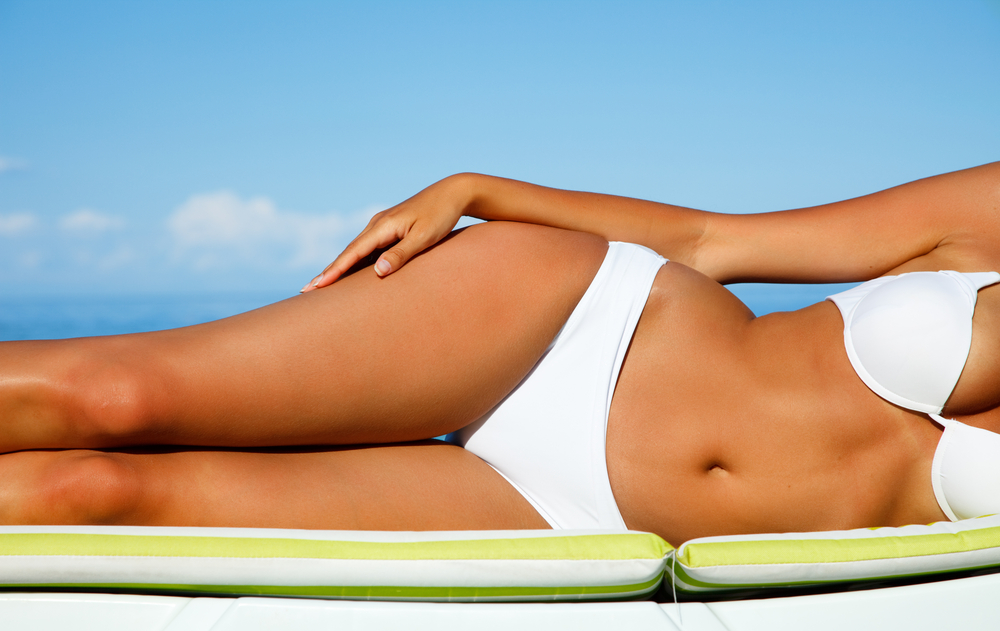 Winter is the season I hate the most. The days are short, dark and cold and all I do is dream about getting away some place warm. With the NJ's winter break coming up, I know that many of you have plans to escape the cold. But there's nothing worse than walking out to the beach and feeling like Casper! A spray tan is the way to glow before you go!  If, you're not heading somewhere warm, at the very least, get a spray tan and no one will be the wiser! Just having that healthy, warm glow will make you feel 10 times better about yourself when you look in the mirror.
We decided to ask an expert for some tips on how we can make the most of our spray tans! We spoke with with Allie Kelley of Brushed Tanning Studio to learn more. "Spray tans are a great alternative to baking in the sun," Allie told us. "Plus, our products are 100% organic. Unlike tanning beds, you're ready to go after one session." 
Here are Allie's Top 8 Tips for Making the Most of Your Spray Tan:
1. Do your research. If you want to make sure you don't end up with streaks, inconsistencies or bad color, you want to ensure that you're getting your spray tan from an experienced professional studio and not just someone who does this on the side.
2. Exfoliate. before your tan. Allie recommends exfoliating the day before.
3. Color. If you're having your hair and nails done, do it the day before your appointment.
4. Shower. Shower at least 4 hours prior to your spray tan session using a light body wash. Sometimes harsh soaps leave a residue on your skin.
5. Don't wear makeup, lotion or perfume for your the appointment .
6.  Wear loose, dark clothes.
7. Hydrate!!! "I can't emphasize this enough! Keeping your skin hydrated is a must not just to keep your tan looking good but to treat your skin well," Allie emphasized. "We offer special products that can help your tan last longer."
8. Avoid skin exfoliation until you're ready for your next spray tan.
And remember," Allie reminded us, "the spray tan won't protect you from UV rays. Don't forget to use sunscreen! Sometimes clients have a false sense that because their skin looks tan, they won't burn."