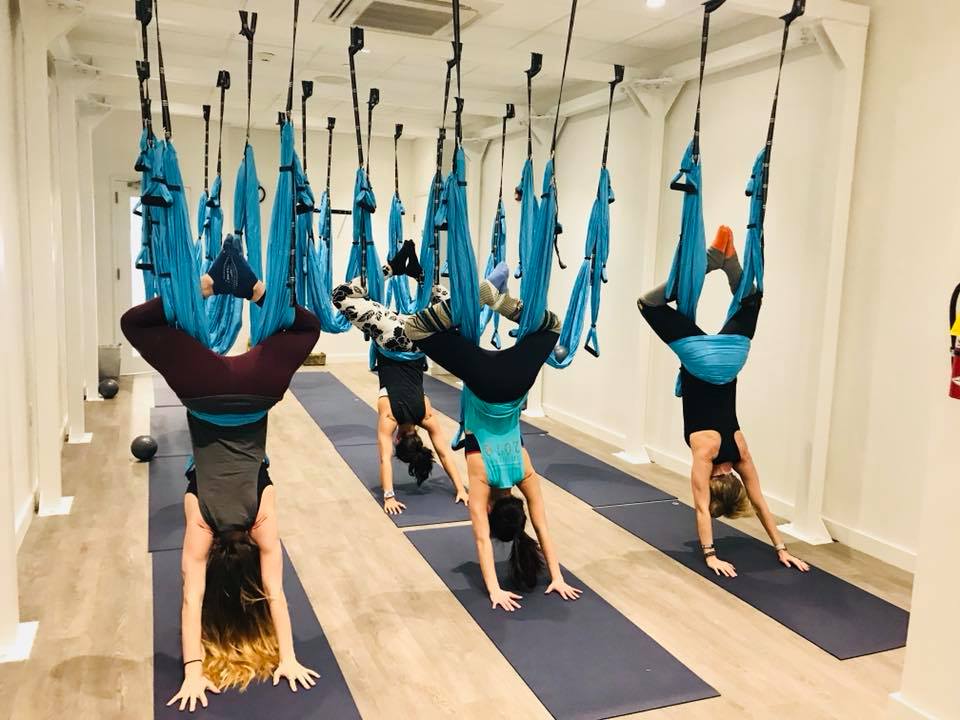 Whether you are looking for a new fitness studio or not you HAVE to check out Define Body & Mind, a new fitness concept to the North East. With so many fitness options out there it can be daunting trying to determine which is best for your fitness needs and goals. Define offers it all with a strong focus on Balance – as in body and mind; strengthening and lengthening; cardio and stretch; work and rehabilitation. In a nutshell, they offer balancing and complimentary workouts with restoration. The model encourages clients to either take back to back classes such as Rev and yoga or Barre and Hammocks or to take a variety of classes weekly to keep the body and mind balanced.
Find out What's Happening Around Ridgewood…
Owner Ellen Park is a fitness enthusiast and fell in love with Define's mission and when she could not find anything similar in the area, she decided to bring it here herself. She was especially drawn to the holistic fitness approach, broad training and the fact that a key component of Define is to educate clients while they train. Located in Allendale, this gorgeous, tranquil space is clean and chic without being pretentious. There is loads of FREE parking and is conveniently located to Starbucks, a pet store, food store and restaurants. I am all about the perks and Define has got them. You can rent or buy cycle shoes, purchase their clothing and they have their own line of teas, energy bites and more.
Lastly, what impressed me most as a trainer and instructor, myself, is the very extensive training all their instructors must complete. Every type of class has its own specific training from equipment use, to music, choreography, modifications and more. All instructors are trained in anatomy, which is key for any good instructor to be able to modify movements and work with varying abilities.
Define Revolution – This is not your typical spin class! It's more like a party on a bike. The non-competitive 45-minute classes flies by with excellent music, continuous flow and incorporates a small ball and weights. Talk about multitasking- get your cardio, strength training and core all in one workout – piqued your curiosity? Go try!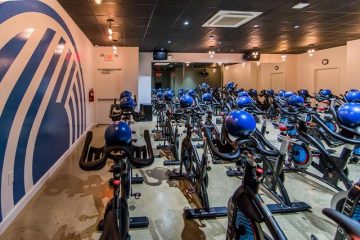 Define Barre Body – This combines Pilates, yoga, and ballet movements in a continuous flow.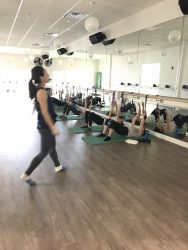 Define Yoga – Restoratative classes to lengthen the muscles, focus on breathing and balance the mind
Define Mind Ball Rolling – A yoga class that utilizes a small firm ball to roll out the knots and kinks. Perfect for rehabilitation or post-strength training.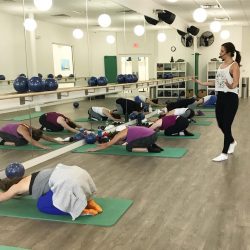 Define hammock – Spend some healing time in your own cocoon that assists you with inversions, helps you to relax and stretch while decompressing the spine. This class is a MUST! I enjoyed it so much and felt wonderful afterward.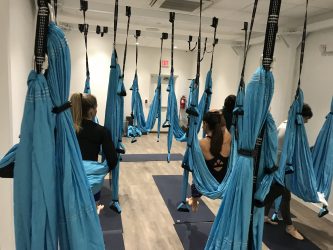 COMING SOON:
Bounce – Think interval training using a small trampoline and weights
 PROMOS:
Teachers and Students get 20% off.
Mother's Day: On May 13th, Define is having a charity event with the American Heart Association.  It will be from 9:00-10:30am.  Sample 30 minutes of cycle, 30 minutes of barre, and then 30 minutes of brunch snacks and mingling.  The event is donation based, with a suggestion of $20.
Ladie's Night: Looking for a different kind of girl's Night out – contact Ellen at Define to customize your evening of fitness and fun.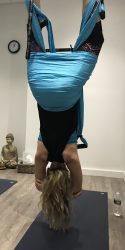 ---