You can create a sports theme in the bedroom, without purchasing themed bedding. Its easy to add details to reflect a sports theme by adding some wall hangings ex. (FatHeads) and other accessories while leaving bedding somewhat neutral. Plaid, denim or solid colored bedding that is traditional, classic, and masculine. Also, you can easily change the theme without having to buy new bedding. Start with placing vintage and new baseball themed items around the room.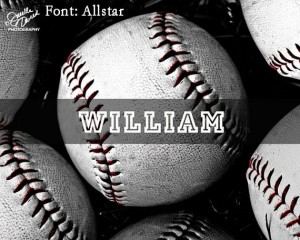 Personalize this photograph from etsy.com and Janelle Tweed. Printed by a professional lab on high quality metallic paper, any size is available.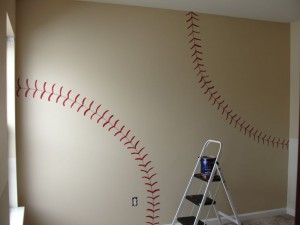 Simply Mom will show you how to create this easy diy baseball wall.  If you like the idea, but painting is not your thing, you can purchase baseball stitches wall decals at Trading Phrases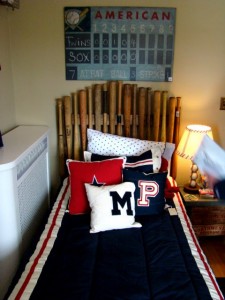 Be really creative in the kids room, use baseball bats or hockey sticks to create a headboard.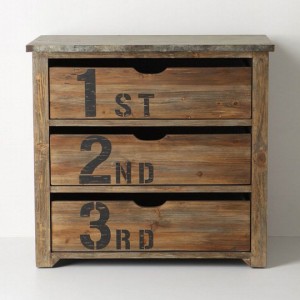 Apartment Therapy has instructions on how to take an old dresser and completely transform it into this popular dresser formerly sold by Anthropologie.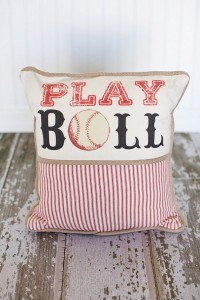 This Playball decorative pillowcase on etsy is the perfect complement to the full baseball inspired collection of MonMell Designs.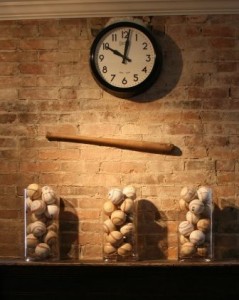 Cute way to display baseballs on a shelf.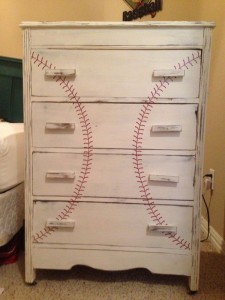 Turn an old dresser into a great piece for a baseball room.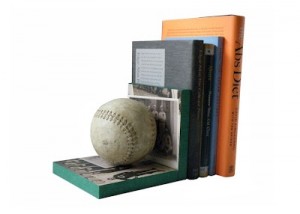 An easy weekend project is to make baseball bookends using wood and Mod Podge.