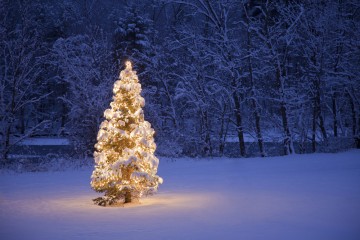 The Westfield tree is lit and most of the stores are open late. Take a look below to see what Westfield has in store for you this holiday season, including some gift wrapping help too! If you have an event or tip you'd like me to mention, please send me an email at: westfieldjill@gmail.com. I look forward to hearing from you soon!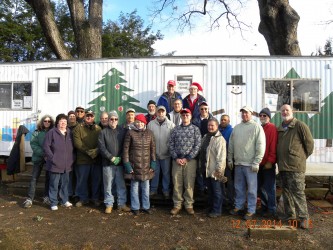 Y's Men's Annual Christmas Tree Sale:
Don't forget to stop by the Y's Men's Christmas Tree Sale on Elm Street field across from Stop & Shop.  My husband and I just bought our tree here last weekend. We had the best little helpers, straight from our very own Roosevelt Middle School.  Open 7 days a week, now through December 23rd, this sale is a Westfield tradition since 1953. Proceeds from this Christmas tree sale will benefit the Westfield Area Y and other local charities.  For more information on this sale, please click here.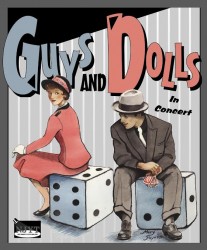 "Guys and Dolls" in Concert in Westfield:
The New Jersey Youth Theatre proudly presents, "Guys and Dolls" in concert at our very own Presbyterian Church.  What a great and local way to see a fabulous musical fable of Broadway! The concert will run on Friday, January 8th and Saturday, January 9th. To buy tickets or for more information, please click here
December Roaming Entertainment (For detailed information, please click here):
The Harmonics – Thursdays, December 17th
Yuletide Carolers, Watson Highlander Bagpipe Band, and the NJ Workshop for the ArtsAlphorns – Saturdays, December 19th
NJ Workshop for the ArtsBrass Quintet and the Twisted Mustache – Sundays, December 20th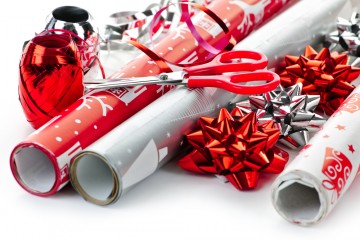 Westfield Memorial Library:
There are so many fun and educational events going on for children, teens and adults happening at the local Westfield Memorial Library. For a detailed calendar of upcoming events including times, please click here. Below are a few of the exciting events to look forward to at the town library:
Thursday, December 17th – Friends of the Library Knitting Club "Share the Warmth"
Friday, December 18th – Playgroup for Babies
Saturday, December 19th – Westfield Memorial Library Foundation Gift Wrapping Fundraiser: For a small donation, let the Westfield Memorial Library wrap your presents for you. Snacks and activities provided for children as well!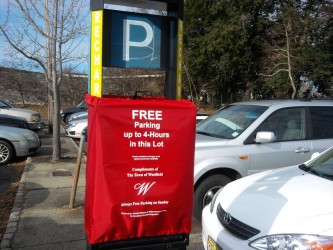 Shopping, Sales and Tips:
Enjoy free parking downtown, compliments of the Town of Westfield, from Wednesday, December 16th through Sunday, December 27th. The designated 2-hour on-street meters and 4-hour parking lot pay stations will be covered with red meter bags.  Parking restrictions and time limits will be enforced.  Special thanks to the Rotary Club of Westfield for their assistance with this holiday parking treat! For more information, please click here. Happy Holidays!