1. Enlist assistants to help you create a fun school lunch. Experts agree that getting the kids involved significantly ups the odds that they'll eat what you send. Brainstorm some options together before food shopping, and use some of these tricks we found.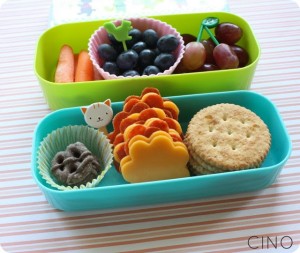 2.Try turkey pepperoni and cheddar cheese cut into flowers, and some whole grain Ritz crackers. Throw in a few carrots, grapes, and chocolate covered pretzels. The box and cutters are from allthingsforsale.com.
3. No bake energy bites from Gimme Some Oven are little healthy balls that taste amazingly similar to cookies, but without the sticks of butter and with healthy ingredients thrown in. They're perfect for breakfast, snacks, or even dessert!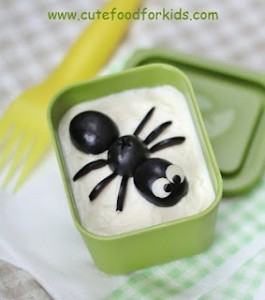 4. Cute Food For Kids has a "how to" on this olive ant on cream cheese dip that you can pack into a kids lunch box.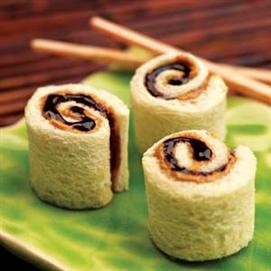 5. JIF's Peanut Butter and Jelly Sushi Rolls take three ingredients, three steps, and three minutes. Chopstick lessons may add to the total time.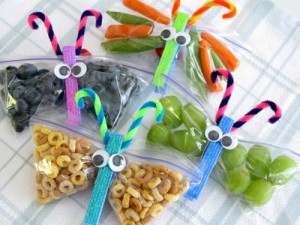 6. A very silly way to encourage the kiddies to eat healthy snacks from Squawkfox. Why not make your own single serving snack packs and craft them into butterflies, monsters, or funny faces?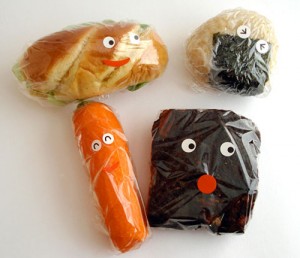 7. No time for complex food creations? Anything that you might wrap in plastic wrap can be decorated with stickers. The easiest way to make your own stickers is to use printer-label sheets, draw or print on your designs, and cut them out (a paper punch is handy for circles). Or maybe your kids can make their own, for you to stick on their lunches.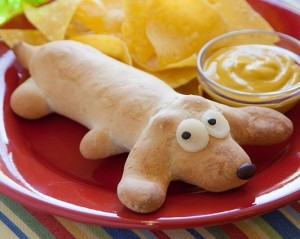 8. Let the kids help with this Dog in a Dog fun recipe. It would make a perfect after school snack.