Macy's, one of the windows had a pinball machine that you could actually play!  The front of Saks' Fifth Avenue completely lights up at night–it's beautiful. Bloomingdale's is promoting the new animation, Sing, so they had a karaoke machine installed into their window display. If you dared, you could walk up and sing for all of 59th street to hear! Barney's windows feature several artists like "South Park" creators and Nick Cave. The kids loved it.
We stopped at Serendipity afterwards but since they had a 4 hour wait–yes, 4 hour wait–we headed across the street to Patsy's Pizza and had delicious, thin crust Margarita pizzas.
Tonight, we're easing to Dyker Heights to show them the crazy, over-the-top holiday lights.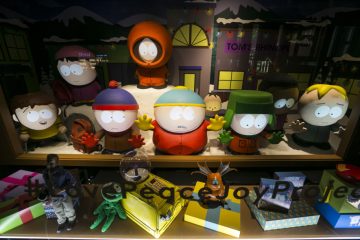 Take the Windows Tour:
Lord & Taylor: 424 Fifth Ave., at 38th Street
Macy's: 34th Street at Herald Square
Saks' Fifth Avenue: 611 Fifth Ave., at 49th Street
Bloomingdale's: Lexington Avenue at 59th Street
Barney's: 660 Madison Ave., at 61st Street
Serendipity: 225 E 60th Street
Patsy's Pizza: 206 E 60th Street
---
Our Favorite Holiday Cookies, Cakes, Sweet & Treats:

20 Scrumptious Recipes!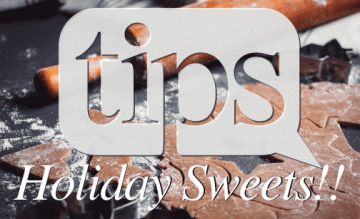 Is Your Elf on the Shelf Stressing You OUT!?
We Have Elf Ideas for You.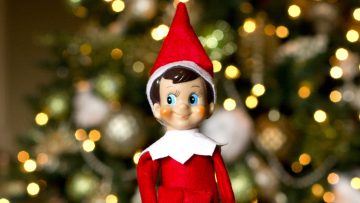 ---
Here's a Holiday Treat That No One Can Resist.
Candy Canes and Chocolate Make Peppermint Bark Irresistible!