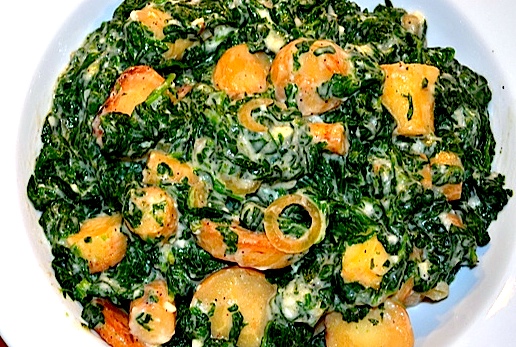 prepared by and photo by Emily Downs

Creamed spinach may seem like a throwback, but don't sell it short.  Buttery, sweet parsnips take luscious, creamy spinach to a tastier place on the food chart.

Size:

10 servings



Ingredients:
4 tbsp unsalted butter
2 tbsp vegetable oil
1 lb small parsnips, cut into 3/4" pieces
2 large shallots thinly sliced
1 cup canned low-sodium chicken broth
1 tsp chopped thyme
Salt and freshly ground pepper
2 lbs fresh spinach, stems removed (about 20 cups)
2 tbsp all-purpose flour
2 cups whole milk
1/2 tsp freshly grated nutmeg



Directions:




In a large, deep skillet, melt 2 tablespoons of the butter in the oil.  Add the parsnips and cook over moderately high heat, stirring occasionally, until lightly browned, about 6 minutes.  Add the shallots and cook, stirring, until softened, about 2 minutes.  Add the stock and thyme and bring to a boil.  Season with salt and pepper, cover and simmer over low heat until the parsnips are tender, about 8 minutes.

Meanwhile, fill a large, deep pot with 2″ of water and bring to a boil.  Add the spinach in large handfuls and blanch, stirring, just until wilted, about 10 seconds.  Drain and cool under running water.  Squeeze the spinach dry and coarsely chop it.  Stir the spinach into the parsnips.

In a medium saucepan, melt the remaining 2 tablespoons of butter and cook over moderately high heat until lightly browned, about 4 minutes.  Whisk in the flour and cook, whisking, for 1 minute.  Whisk in the whole milk and nutmeg, season with salt and pepper and bring the sauce to a boil whisking until thickened, about 2 minutes.  Stir the sauce into the spinach and parsnips and bring to a simmer.  Transfer to a bowl and serve. (The creamed vegetables can be refrigerated for up to 3 days and rewarmed over low heat.  Stir in a little stock if the cream sauce is too thick.)
---
Looking for More Recipes to Make Your Thanksgiving Perfect?
We Have an Entire Thanksgiving Menu Planned for You.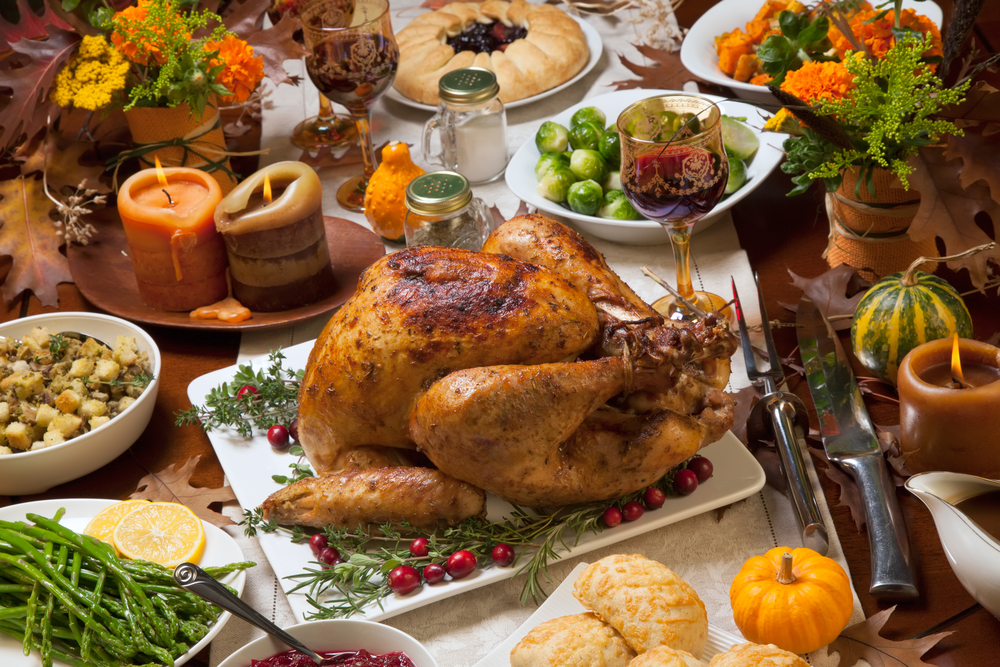 ---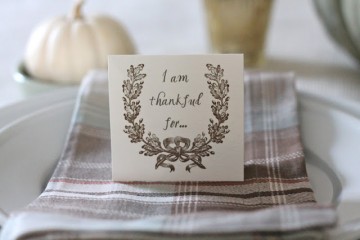 Share What Your Grateful for This Year with Printable "Thankful For…" Cards
---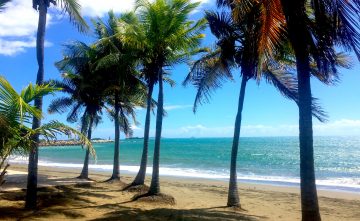 Planning Your Winter Get-Away? Check Out Some Place New: Ponce.
---
There's More the Thanksgiving Than Just the Food.
Create a Beautiful Table.