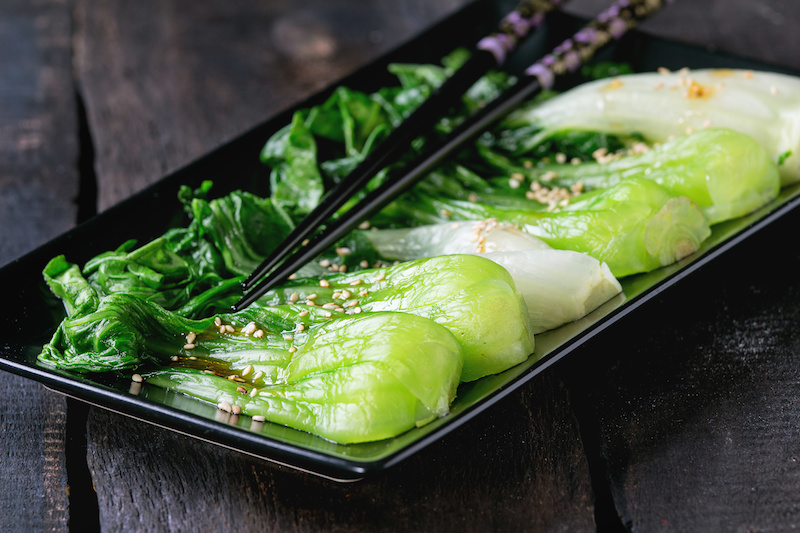 Bok choy is a type of Chinese cabbage but it doesn't look like your typical ball of cabbage; its dark green leaves are connected to stalks. There are only 9 calories per steamed cup and that cup is packed with protein, dietary fiber and 100% of your recommended dietary allowance of A.
Directions
Put your bok choy in a steamer basket and place the basket over simmering water. Steam for about 6 minutes until the base of the bok choy is just tender when pierced with the tip of a knife. Lightly salt.
If you want to give your Chinese Cabbage a little zing, drizzle it with lime juice and soy sauce. You can also top it with sesame seeds for some extra texture.
Try Our Hoisin-Glazed Halibut with Bok Choy & Bulgur.