With the loss of learning and increased screen time our kids have experienced/endured over the last two years, reading fundamentals are more important than ever. I'm not an educator, but I don't think there is a better way to improve vocabulary, comprehension and an understanding of relationships than a good book. With five kids, I have had some who loved reading and some who have dreaded it … they got that from their dad. For my hesitant readers, without fail, a book about something they were interested in solved the problem. As young adults, they all now love to read for pleasure … they get that from me;)
Here are some quick suggestions for your maybe not-so-avid readers.

1. From a young age, surround them with the written word.
2. Read aloud and together.
3. Lead by example, and discuss what you are reading with them, if you like it and why. If you aren't enjoying your current book, tell them that too. It is important they understand not liking a book is completely normal.
4. Help them find books they might be interested in. A leisurely trip to Barnes & Noble or the library to browse is so settling and calming. Let them help you pick out your books, get them something they are drawn too, grab something from the coffee shop and make a reading date out of it.
5. Ask questions about the books they are reading and listen to the answers, filing away any clues to help with future selections. Finding a series they may like can make it really easy to move from one book to the next.
6. In books for pleasure, don't overly concern yourself with reading level or dismiss a graphic novel. The key is to support them in finding joy, or at the very least, no frustration, in reading.
7. Finally, participate in this month's Reading Marathon!! The details are below. This is the link to the READING MARATHON FLYER.
February is Reading Marathon month! The Reading Marathon is a wonderful fundraiser that helps to foster a love of reading at school and home, while also raising valuable funds for the Friends of the Ridgewood Library to purchase books, media and science, art and cultural programs for all ages.
All Ridgewood children (PreK-Gr. 8) are welcome to participate and no registration is required. Simply have your child set a personal reading goal & track their reading all month long. Then, submit their reading online at the end of February to be eligible for prizes, such as a free ice cream from Ben & Jerry's or a pair of brand new Apple AirPods 3. If you don't receive a flyer through your school, you can download one from the Reading Marathon website at www.ridgewoodlibrary.org/readingmarathon. That's also where you'll find reading recommendations and a list of fun events taking place throughout the month.
---
Moroccan Inspired Lamb & Chickpea Stew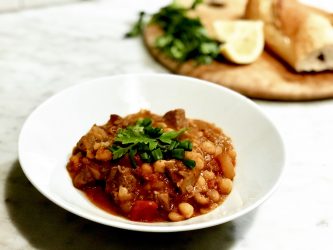 ---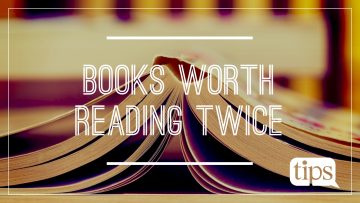 ---
10 Books to Read with Your Preschooler