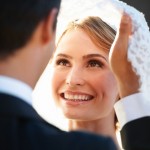 A wedding is a day. A marriage is a lifetime. Spend as much time planning the ceremony as you do the reception.
This may be the biggest party you ever plan, but it is just that … a celebration. Provide the happy occasion, the food, the drink and the music. If someone doesn't have fun, it is their fault, not yours.
This is not my wedding. This is not your fiancé's mother's wedding. This is your wedding. However, someday you may look back and wish you weren't quite so stubborn about some silly requests or traditions.
Have fun. The day will fly by. Do not walk around to every table. You are wearing a big white dress. If someone wants to talk to you, they will know where to find you … hopefully, on the dance floor in the arms of your new husband, surrounded by all those who love you. Soak in every moment.
Attend to the detail if you must, but know this… your guests will walk away remembering the mood, not the specifics. Make the day all about love and laughter and it will be unforgettable.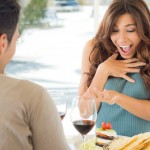 You only have one ring on your finger right now. The deal is not done until there are two. This is the most important decision you will ever make. You can change your mind right up until the "I do." Your grandfather grabbed my hand as we were about to walk down the aisle and whispered, "Say the word. We can call this whole thing off and walk away right now." Do not get so caught up in the planning you forget the purpose. And, if you truly love this man, be kind during the next few months. By nature of his Y chromosome, he is ill-equipped to plan a wedding. He is also ill-equipped to handle a hysterical bride-to-be. Remember, he too can still change his mind!