Also read: Coyotes in Ridgewood
Since moving to Ridgewood a few years ago, I never thought I'd feel so close to nature living in the burbs just 15 miles from the city. But alas, nature is all around us and I've had several occasions where wildlife has come a little too close for comfort. Some of these encounters have even amde the national news–like the numerous bear sightings in Ridgewood over the last few years. When news of these events reach my friends in my hometown in Ohio, it encourages incredulous questioning: "I thought you lived in the suburbs?" and "I thought you lived close to the city" and "Where the hell do you live anyway–in the mountains?!?!"
Here are a few of my more memorable wildlife encounters: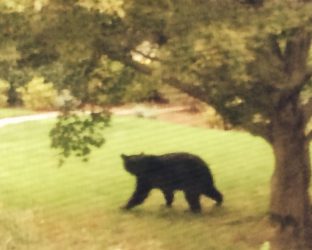 • Let's start with the bear that was spotted in 2014 on the street my kids use to walk to school every day. 10 minutes after they arrived at school an alert went out that a bear was running loose on that very street.He also made an appearance in my friend's backyard (photo above) and then he staked himself out in the tree across from Ridge Elementary forcing the school to go into lock down until they could scare it down. That was interesting day.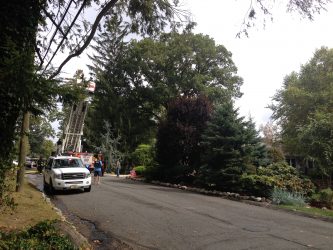 • I've witnessed 3 vultures swoop down during one of our family barbecues and devour a raccoon that met its maker on the curb outside of my home. Nauseating, I know. No surprise, the burgers weren't a big sell that night.
• I have had a staring contest with a large, chubby, curious ground hog who came right up to my glass back door when I was sitting inside.
• At least once a week, I spot our friendly neighborhood red fox on a leisurely evening stroll through town.
• When I was driving through NJ last summer, I hit a hawk in flight…or the hawk hit me. It flew in front of my car while I was going 70 miles an hour on the highway.
• This week, we had a chipmunk sneak into our house. I've gotten better at catching them because it's not the first time. Not to mention a few birds that have enjoyed a few laps around our first floor.
I never knew when we chose Ridgewood, that we wold be so close to nature!
---
75+ Mexican-Inspired Recipes for Cinco de Mayo: 
From Cocktails and Small Bites to Dinner & Dessert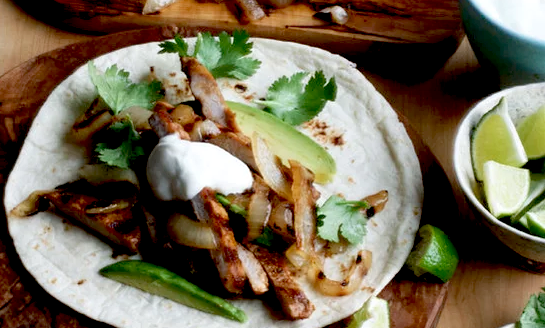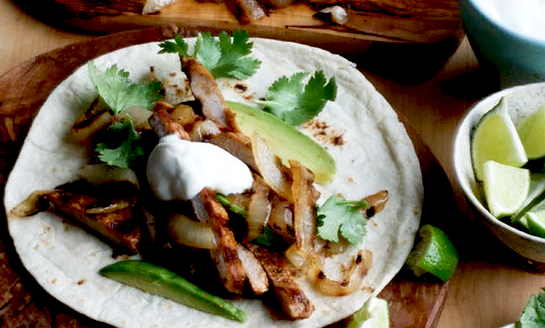 ---
Where to Hike in Bergen County with Kids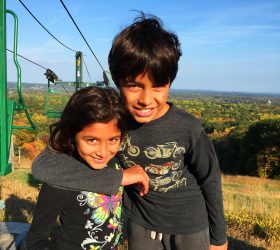 ---
Are there Coyotes in Ridgewood?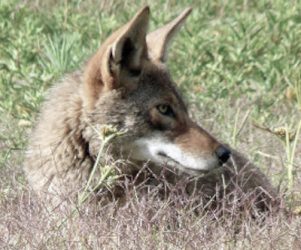 ---
Mexican-Inspired Cocktails for Cinco de Mayo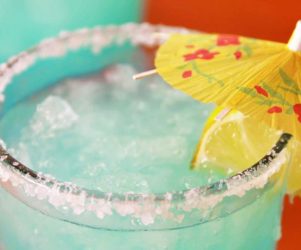 ---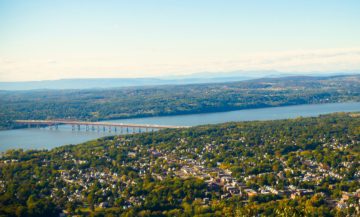 ---