Here are Meg's Picks for What's Happening In and Around The Plum…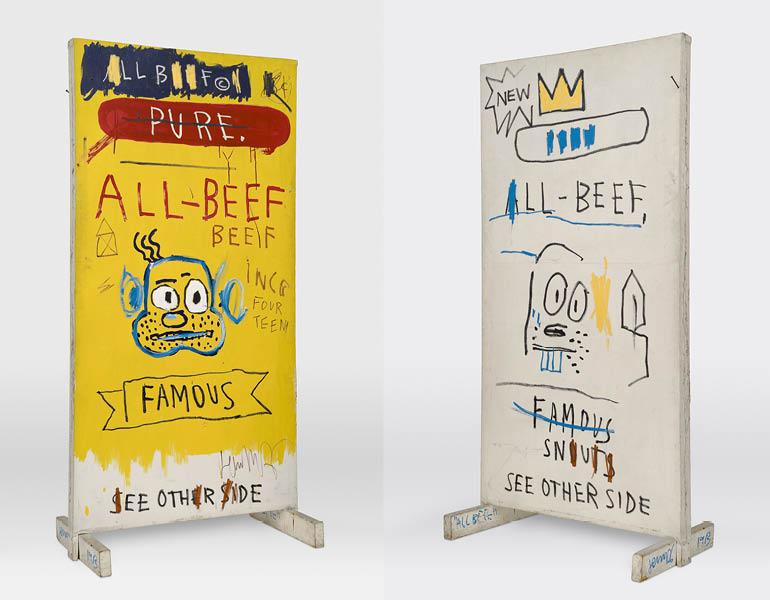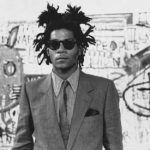 January 22 – April 23, 2017
The Cleveland Museum of art is showing the first major exhibition of the Jean Michel Basquiat's notebooks, Basquiat: The Unknown Notebooks features over 150 pages of these rarely seen documents, along with related works on paper and large-scale paintings. A self-taught artist with wide-ranging interests, Basquiat was influenced by comics, advertising, popular culture, African American history, and everyday life. Basquiat:
The Cleveland Museum of Art, 11150 East Boulevard, Cleveland. 216-421-7350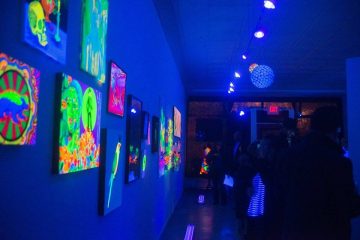 Glo with Day Glo Exhibit  •  Through February 12
Each year, the Cleveland-based DayGlo Color Corporation donates gallons of its unique paint to artists throughout Northeast Ohio. The artists use the paint to create original works, and then the gallery is lit up with ultraviolet (black) light, creating an electric environment that's like nothing you've ever seen. The show will be on display until February 12.
Waterloo Arts, 15605 Waterloo Road, Cleveland. 216.692.9500.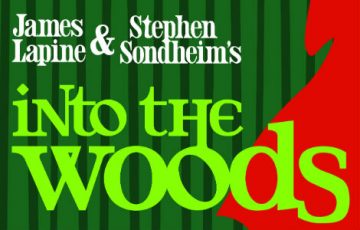 Into the Woods…Reinvented  •  January 10 – January 29
This witty and wildly theatrical re-invention is INTO THE WOODS like you've never seen it before. The Dodgers (Jersey Boys, Matilda) team up with Networks (Phantom, War Horse, South Pacific) to present the acclaimed Fiasco Theater production that became New York's surprise hit of this season.   Unanimously acclaimed, extended twice at the Roundabout's Laura Pels Theater, the Tony® Award-winning musical classic by Stephen Sondheim and James Lapine has been mounted and brilliantly reimagined with boundless imagination.  Tickets start at $10
Playhouse Square, 1501 Euclid Avenue, Suite 200, Cleveland, Ohio 44115.
---
Did You Know You Can See a Show at the Playhouse for as Little as $10!?
---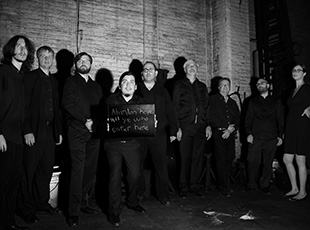 Zeitgeist joins Cleveland's No Exit  •  Saturday, January 14, 2017  8:00 p.m.
Acclaimed new music ensemble Zeitgeist joins Cleveland's No Exit for an unforgettable evening of music in the Heights Arts gallery. Both groups will play works from their unique repertoire as well as joining forces to perform collectively. The program will feature a plethora of thrilling avant-garde sounds including music which explores the possibilities of the electroacoustic medium, film, and improvisation. Free.
Heights Arts, 2175 Lee Road, Cleveland Heights.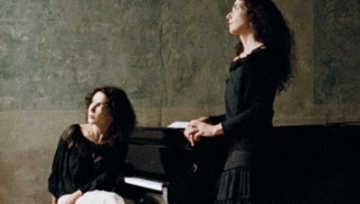 A Family Affair: Mozart and Tchaikovsky    • January 16, 17 and 18
Sit back and take in the sounds of Mozart's moving Concerto in E-flat major for Two Pianos featuring two sisters: Katia Labeque and Marielle Labeque. It will be followed by Tchaikovsky's strong, more robust piece: Manfred Symphony. Conducted by Semyon Bychkov. Mozart's composed this piece for he and his own sister "Nannerl" to perform. The Cleveland Orchestra. Click for tickets.
Severence Hall, 11001 Euclid Ave. Cleveland, OH 44106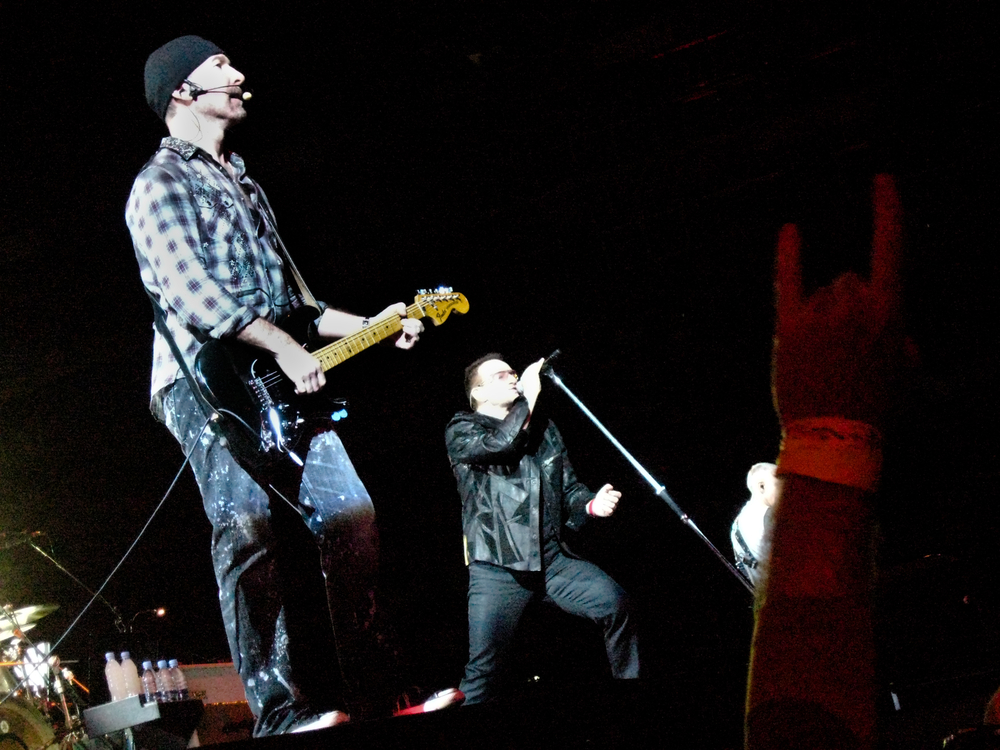 Tickets for U2 go on Sale  •  January 17th at 10am  
Along with One Republic as headliner, U2 will be celebrating the 30th birthday of their Joshua Tree Album in Cleveland on July 1st at First Energy Stadium.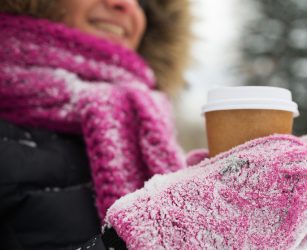 Grab a Hot Chocolate and Cozy Up Fireside  •  Fri, January 20, 6:30pm 
Warm up fireside for fun outdoor puppet show with fun-filled audience participation. Hands-on activities include face painting, crafts, games and hot chocolate. $5 per person, or $25 per family, maximum of 6. Click for more information.
Nature Center At Shaker Lakes, 2600 S Park Blvd, Cleveland.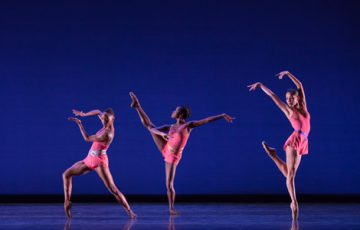 Harlem is in the House   •   Jan 21 @ 3:00pm and 7:30pm
Founded in 1969 by Arthur Mitchell and Karel Shook, Dance Theatre of Harlem was considered "one of ballet's most exciting undertakings" (The New York Times, 1971). Now in its fourth decade, Dance Theatre of Harlem has grown into a multi-cultural dance company bringing innovative and bold new forms of artistic expression to audiences across the country. The January performance will carry a message of empowerment and beauty through the movement of contemporary ballet that can be enjoyed by audience members of all ages! Tickets start at $25.
Ohio Theatre, 1511 Euclid Avenue, Cleveland.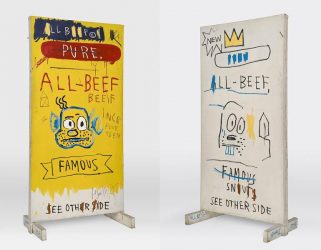 Get a Closer Look Inside the Mind of a Self-Taught Brooklyn-Born Artist   •   January 22 – April 23
This is a show you don't want to miss. Get a deeper understand of self-taught Brooklyn-born artist Jean-Michel Basquiat when you explore his personal notebooks filled with poetry, wordplay, sketches. Basquiat explored themes of race and class and was influenced by pop culture, comics, and African American history.
Cleveland Museum of Art, 11150 East Boulevard, Cleveland.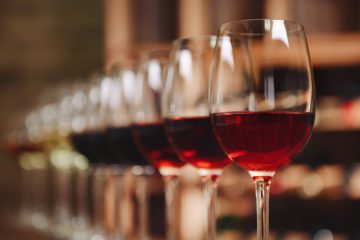 Pre-Show Sips: Mystery Wines  •   Jan. 27, 5:00pm – 8:00pm
We're excited to be partnering with Cleveland Play House for a pre-show wine tasting. Before "Ken Ludwig's Baskerville: A Sherlock Holmes Mystery" come try your hand at identifying 6 Mystery Wines! $10
Downtown Cleveland, Second Floor Rotunda, 900 Euclid Avenue, Cleveland.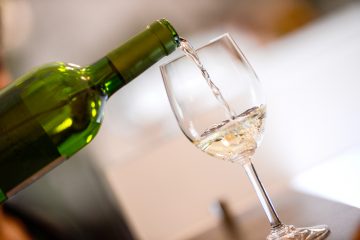 Escape to the Mediterranean…at the Square  •   Thursday, January 26 @ 6:30pm
Take your palette on a tour of Italy, France and Spain as you taste and compare 9 wines in one evening trip   We will taste 3 flights featuring a wine from each country.  Learn how location affects wine making styles.   Light fare to compliment each course will be served. $50 per person.
Fire Food and Drink, 13220 Shaker Square, Cleveland.
Jeanne Regan Opening Reception   •   Friday, January 27 @ 6pm
Using the traditional Japanese surface design technique of Katazome, Jeanne creates richly colored and patterned prints on botanical, celestial, and meteorological themes. She is the recipient of an Individual Artist Fellowship from the Ohio Arts Council, and her work is included in permanent collections of The Cleveland Museum of Art. Click for info.
Heights Arts, 2175 Lee Road, Cleveland Heights.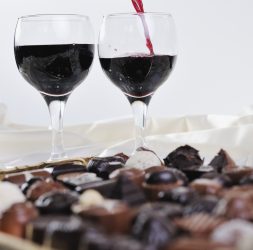 Chocolate, Cheese & Port Tasting  •  Saturday, January 28  •  6:00 – 7:30pm
Cheese, 
chocolate
 and 
port
…3 of the most important food groups, right? Dark days and cold winter nights call for something warm your insides like a glass of rich Port paired with 
Mitchell's chocolate
 and 
local cheese.
Call to RSVP 216.342.3623.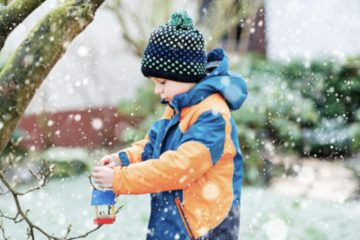 Build-a-Birdhouse Workshop   •  February 4, 10am – 12pm
There is a lot of competition for tree cavities in our suburbs. Fortunately, many birds will readily accept a birdhouse  — made by you!  We cut the lumber, you put it together! A fun family activity and lesson in conservation. These houses will attract wrens and chickadees. $25 per bird house. Please register by January 24.
Nature Center At Shaker Lakes, 2600 S Park Blvd, Cleveland.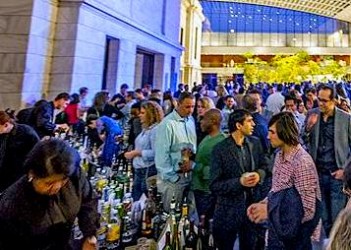 MIX it Up   •   February 6 @5:00p.m.
What could be better than cocktails in a beautiful and inspiring space with friends? Every first Friday, Cleveland Museum of Art hosts one of the best parties in town: "Mix." "Mix" has everything you need to get your weekend off on the right foot: a DJ spinning tunes to get your groove on, art to inspire you, creative cocktails and mingling vibrant and hip crowd. It's the spot to meet up with friends, a date or just to head out solo.  Make sure you stop by and check out whatever is planned for the "adult" art's and crafts project.  I can't remember the last time I witnessed so many people coloring and gluing at one time.  It's a fun and inspiring way to showcase your creative side!
MIX is an 18-and-over event. 
$10 day of event. Reservations recommended.
For more information and tickets: 
www.clevelandart.org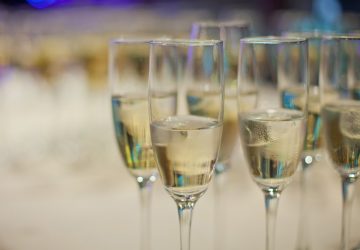 Bubbles Just Because  •  Friday, Feb. 10th, 6:00pm – 8:00pm
Celebrate Valentine's Weekend with samples of six fizzy selections from around the world. $15.
Downtown Cleveland, Second Floor Rotunda, 900 Euclid Avenue, Cleveland.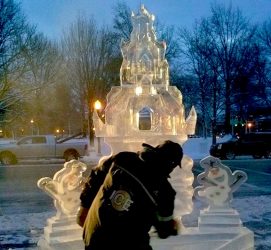 22nd Medina Ice Festival  •  February 12-15, 2016
This is how you make the most of living in a cold place. Celebrate the cold! Enjoy four days of frozen fun as one of Medina's favorite events returns to the historic Medina Square, just 30 miles South of Cleveland. Each day, more works of frozen art are added to the Square during the competitions. Visit during the day and see the carving take place. Visit during the night, and see each sculpture illuminated with multi-colored LED lights. It's a magical time to walk through the Square.
Medina Ice Festival, 32 Public Square, Medina, OH 44256.
Free parking in and around the Historic District.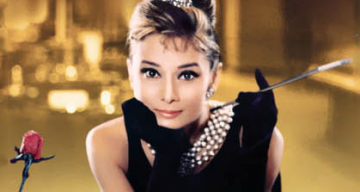 "Dinner and a Movie"   •  Valentine's Day, February 14: tickets on sale now
This give a whole new meaning to dinner and a movie. Imagine seeing Breakfast at Tiffany's–one of the best romantic comedies ever– on a big screen with live music by Cleveland Orchestra. Enjoy a pre-concert dinner up to three hours before each Cleveland Orchestra evening concert. Pre-order a cocktail, and your drink will be waiting for you at intermission. Click for tickets.
Severence Hall, 11001 Euclid Ave. Cleveland, OH 44106.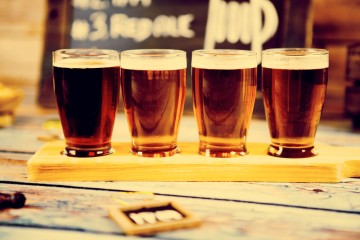 An Evening With Fat Head's   •  Wednesday, Februrary 15  •  6 – 9pm
One of Northeast Ohio's most award winning breweries,
The Wine Spot
 will be pouring flights and glasses several excellent brews by
Fat Head's Brewing.
Right on time for the release of their dank and juicy (not to mention Gold Medal winning) Hop Juju Imperial IPA, we will also be featuring Great American Beer Festival medal winners Black Knight Schwarzbier and Black Muddy River Imperial Black IPA, among others. Come in for a flight and stay for a glass of your fave!
The Wine Spot

, 
2271 Lee Road, Cleveland Heights. (216) 342-3623
More stories you might like…
---
Terry completely spoiled us and making it an evening we will never forget:
Night Out In Little Italy.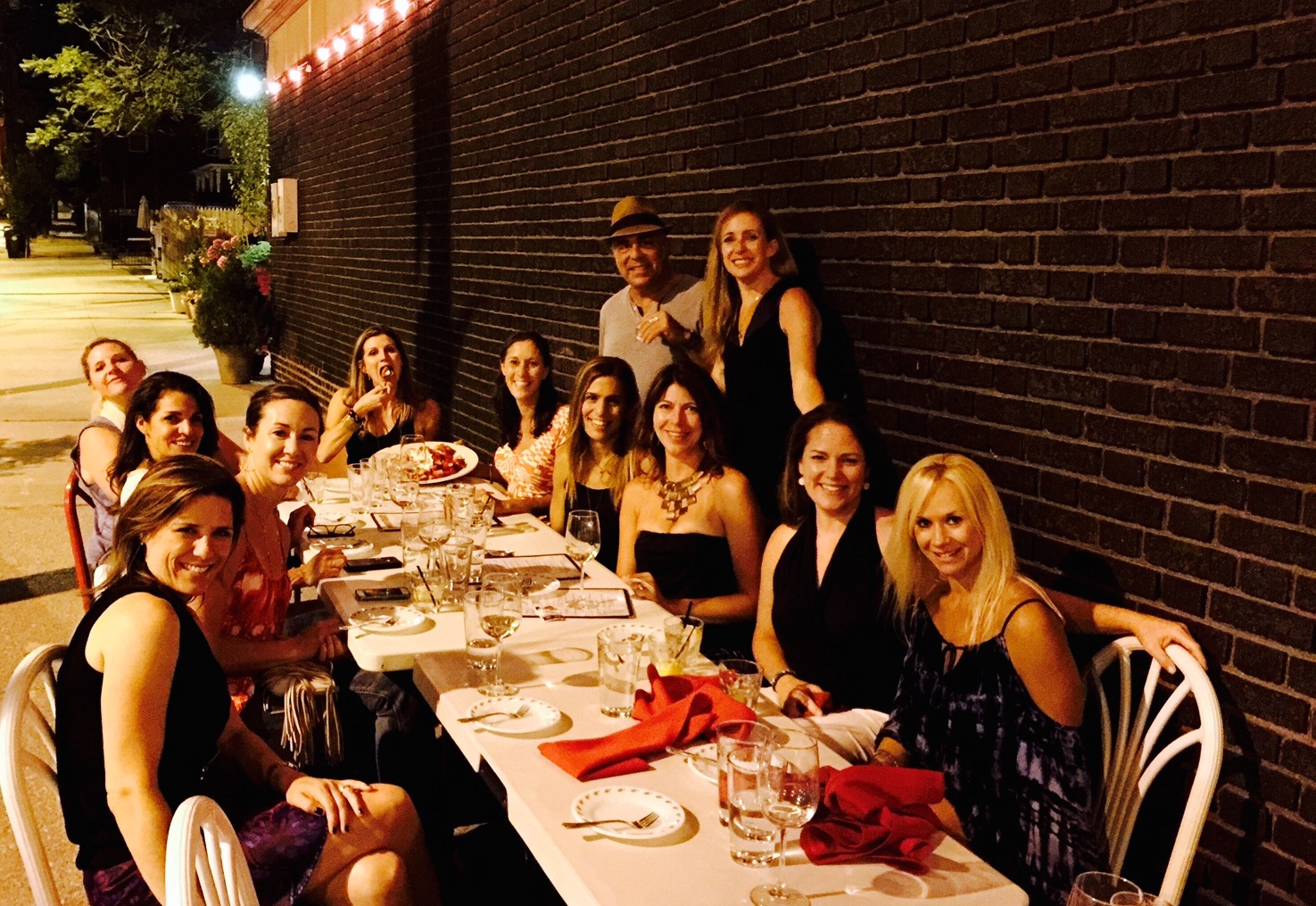 ---
There's a New Policy at Beachwood Place.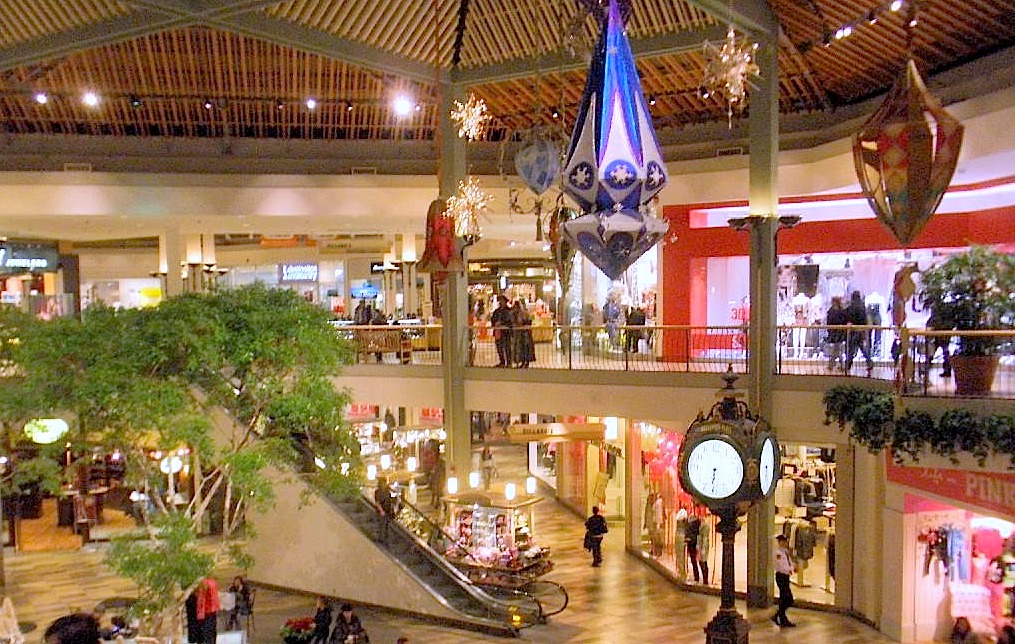 ---
One bite will transport you to a place just shy of heaven:
Chocolate Chip Oreo & Fudge Brownie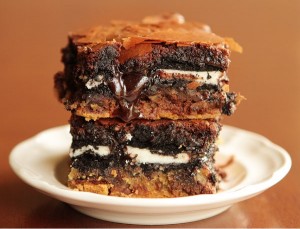 ---
Is Chocolate…Good for You? Please Say "Yes."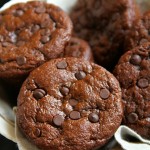 ---
Easy prep and easy clean-up. Great meal-in-one-skillet:
Mediterranean Chicken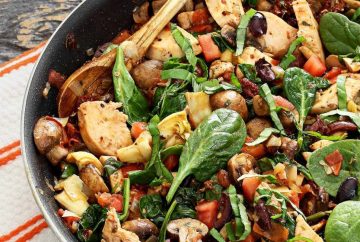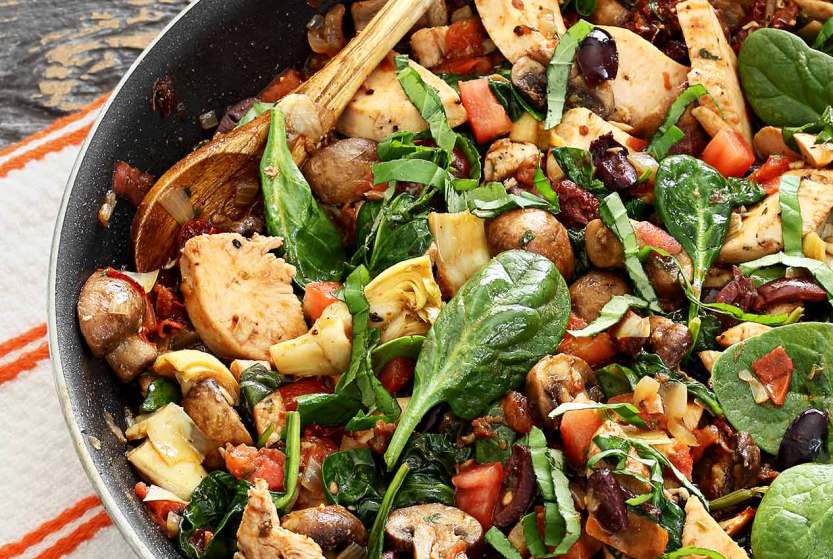 ---
Layers of ice cream and topped with marshmallow creme and toasted marshmallows:
S'mores Fudge & Ice Cream Cake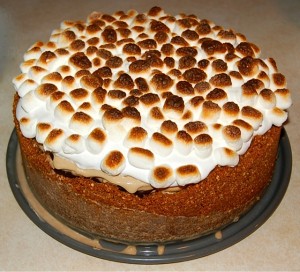 ---
3 Exercises That You Can Do…ANYWHERE!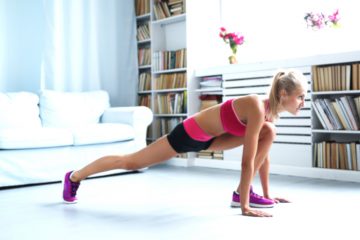 ---
This Vitamin Made a Huge Difference for my Hair.