Family Fun in and around Madison compiled by: Marietta Iacouzzi
Here are some family-fun activities taking place in around the Madison area in the upcoming weeks:


Easter Fun Fest
Saturday, April 8 from 11:00AM to 12:30PM
Downtown Madison
The Madison Chamber of Commerce is preparing for the Easter Bunny to bring plenty of candy and toy-filled Easter eggs to downtown businesses during its annual Easter Fun Fest.
Children and their parents are invited to bring their Easter baskets and visit merchants in Madison in order to collect candy and toy-filled eggs. Participating businesses will feature festive balloons on their doors.
Visit with the roaming Easter Bunny, enter to win a new bicycle, and "count the jelly beans" for additional prizes.
The Chamber will raffle special gifts provided by Madison businesses. The gifts will be displayed under the black Chamber tent on the corner of Waverly Place and Main Street.
The event is free of charge.  For more information, visit the Chamber website at MadisonNJChamber.org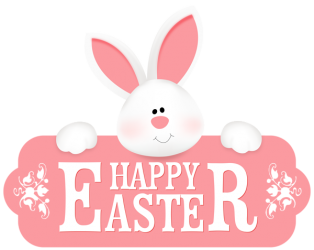 Easter Bunny Wool Felting
Saturday, April 8 from 1:00PM to 3:00PM
MUSEUM OF EARLY TRADES & CRAFTS, 9 Main Street, Madison
 Join Museum Educators anytime between 1:00-3:00PM to learn about the craft of wool felting.
Children will also make an adorable wool Easter Bunny to take home.  Great activity to do following the Easter Fun Fest in Madison!
$5 per child, includes admission to museum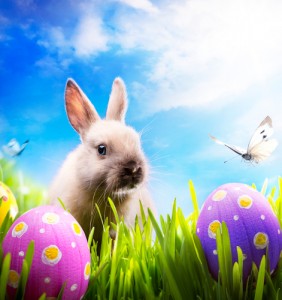 Easter Bunny Storytime 
Fri April 14 through Sunday April 16
10:00AM to 10:45AM  •  12:30PM to 1:15PM
Turtleback Zoo, 560 Northfield Ave New Education Center, West Orange
Ticket includes: 
– reading of two stories by Zoo Staff
– meet & greet and takeaway photo with the Easter Bunny
– meet an animal
– light refreshments
– general zoo admission ticket for non-members
Recommended for children ages 12 and younger. Children under two are free. All children must be accompanied by a paying adult. Event lasts approximately 45 minutes. Space is limited. If any are still available, you will be able to purchase tickets the day of at the Education Center lobby desk.  Tickets in advance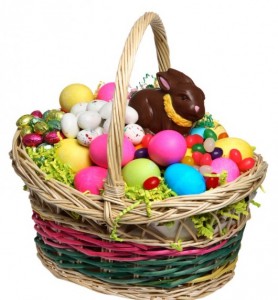 Chatham Township Eggcellent Family Day
Saturday, April 15 from 12:00PM to 3:00PM
Chatham Township Fire Department, 495 River Road, Chatham Township
Hop over to the Chatham Township Fire Department for a fun filled afternoon of family events that include:
Eggcellent Egg Hunt  •  Barbecue  •  Crafts and Games
Spending time with members of the Chatham Township Fire Department
Questions regarding this event, visit Events@CTFD.org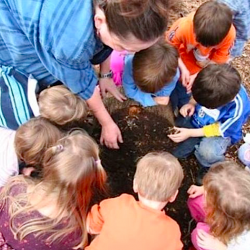 Stone House Grand Opening
Saturday, April 22 from 11:00AM to 3:00PM
Cora Hartshorn Arboretum, 324 Forest Drive South, Short Hills
Celebrate the Grand Opening of the Cora Hartshorn Arboretum's New Exhibit and Earth Day with special guests, guided hikes, a special group project on the grounds, and more.
The new nature center features sculptural trees and canopies, interactive learning and discovery stations, and a viewing platform that allows visitors to look out onto the forest. Arboretum naturalists will be in the Stone House to talk about the new exhibit. Live animals on display include honey bees, an eastern kingsnake, eastern painted turtles, pumpkinseed sunfish, a corn snake, an eastern rat snake, an eastern box Tortoise and domestic rabbit. Special guests include visiting animals from the Turtle Back Zoo.
Price: $10/Person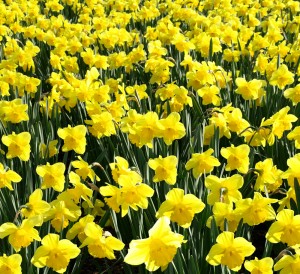 Reeves Reed Arboretum Daffodil Day Celebration
Sunday, April 23 from 11:00AM to 4:00PM 
Reeves Reed Arboretum, 165 Hobart Avenue, Summit 
With Daffodil Day on the heels of Earth Day, come celebrate spring and the Earth amongst thousands of daffodils at this festive, family-fun event! Highlights include live performances by the Shinbone Alley Stilt Band, the return of the Green Goats Petting Zoo, "green" themed games and crafts, photos with Bruce Lorenz, an Outdoor Market…and so much more!
Cost: Free for Members and children under 3; $10 for Non-Members per person or $25 per family
No pre-registration is required.  More Daffodil Day Info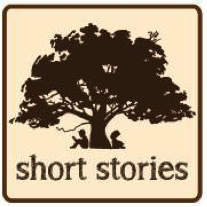 Independent Bookstore Day Celebration
Saturday, April 29th, ALL DAY
Short Stories Bookshop & Community Hub
Celebrate Independent Bookstore Day at Short Stories.  Exclusive Indie Bookstore Day Merchandise for sale–one-day only–including signed copies of a Michael Chabon short story, signed prints from Jenny Lawson (The Bloggess), a free exclusive story from YA author Rainbow Rowell and more fun bookish stuff.
11am-12pm: Clifford the Big Red Dog storytime and photo op 
12pm-1:30pm: Alice in Wonderland Tea Time (ticketed event–details to come) 
2pm-3pm: Illustrator Scott Campell (XO, OX) and author Ame Dyckman (You Don't Want to Own a Unicorn!)
3pm-4:30pm: LEGO-palooza with building challenges, giveaways, and other brick-tastic fun. 
6pm-8pm: .Indie Bookstore Day Party. Galley giveaways, author signings, and more.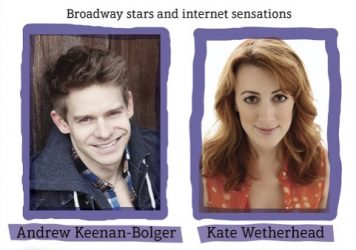 Broadway Stars Book Signing
Monday, May 1st from 6:00PM to 8:00PM
Short Stories Bookshop & Community Hub, 23 Main Street, Madison
Authors and Broadway Stars Andrew Keenan-Bolger (Newsies) and Kate Wetherhead (Legally Blonde) sign copies of their latest middle-grade novel, Jack and Louisa: Act 3. 
Expect lots of musical theater fun and surprise performances at this all-ages event!
This is a free event but only books purchased at Short Stories will be signed by the author. Thank you for supporting your local independent bookstore.
---
Everything You Need for Easter Dinner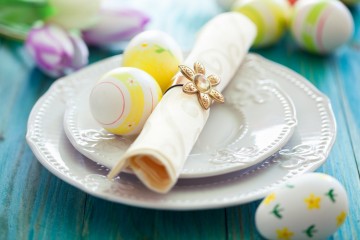 ---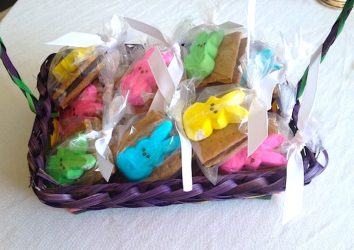 ---
---
---
BETTER DAD = BETTER SEX…Trust Us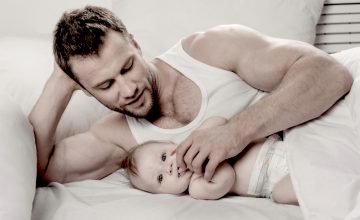 ---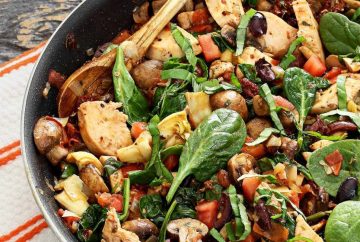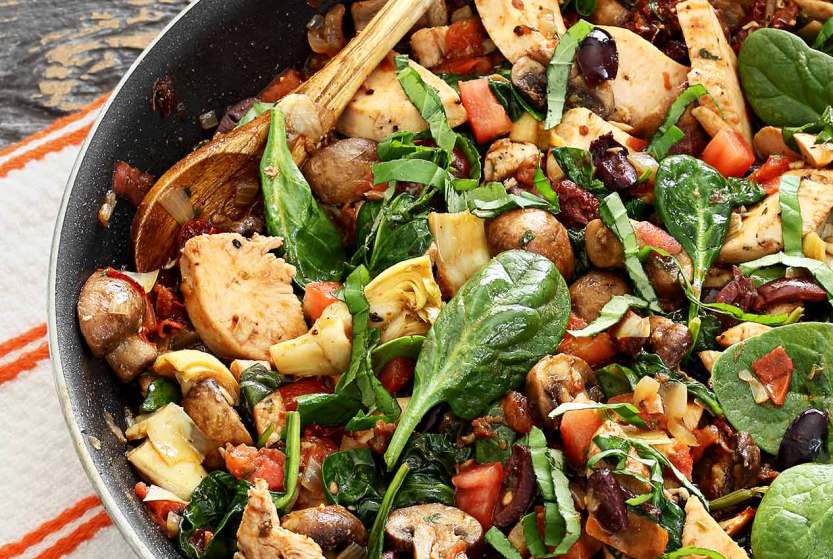 ---
10 Ways to Destroy a Marriage (Besides Cheating)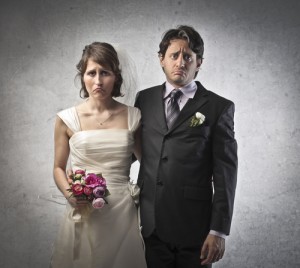 ---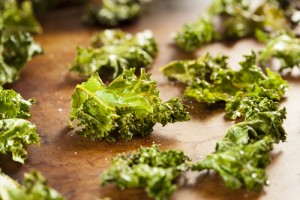 ---
Why is Ginger so Good for You?