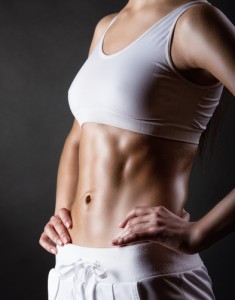 It's crunch time but we're moving away from traditional ab crunches to more effective plank exercises this week. I'm challenging you to a torso toning challenge:
     3 moves
     3 days/week (more is better)
     3 weeks (again- more is better)
You will start at 10-15 reps PER SIDE and increase this number by 5 each week. (i.e. week one – 15 reps/side; week two – 20/side; week three – 25; and so on). Watch the short video for exercise demos and modifications.
Move One – Side Elbow Plank with Hip Dips
Move Two – Front Elbow Plank with Rotating Hip Drops
Move Three – Front Straight Arm Plank with Cross Knee Tucks
 Notes: Keep your elbows or hands directly under your shoulders. Keep the abs pulled in throughout and continue to breathe.
Are you ready to whittle your waistline? Begin!