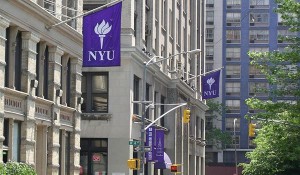 Want to preview your dream school, learn something and make new friends this summer? Check out these summer programs for high school students. An exciting way to gain an unforgettable college experience while still in high school. 
New York University – Summer break is an excellent time for high school students to make new friends and experience New York City as a real college student. A number of programs are offered for students who would like to experience NYU. With NYU Precollege, students entering their junior or senior year of high school can apply to take college-level courses for credit and experience life as an NYU student.
William Paterson University – Learn more about exciting enrichment classes at William Paterson University. Courses are grouped by interest category including the arts, music, SATs, business, and computer programming. Choose from a variety of 1 week programs from July 1 – Aug 9. Parents can customize their teen's schedule by selecting from full day workshops.
Fairfield University –  Fairfield University hosts a variety of special interest camps from sports to academics including two computer camps for teens Emagination Computer Camps and National Computer Camps.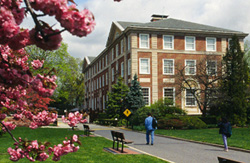 Adelphi University – Adelphi University's Pre-College program, held between July 20–August 2, 2014, offers college credit-bearing programs, where you can test academic subject areas and substantially strengthen your skills. Open to students entering their junior and senior years, Pre-College brings students from all over the country to live, learn and explore all that Adelphi offers. Experience beautiful and safe Garden City campus where you'll take trips, attend a Broadway show, make new friends, take advantage of the resources in our Center for Recreation Sports and explore the beaches of Long Island.
EXPLO – Explo for 10-12 graders is at Yale University in the bustling town of New Haven. Explo is a unique and supportive learning environment that builds independence and teaches creative thinking. Led by a dynamic and engaging teaching staff, students discover new interests and abilities, make friends from around the world, and have fun at every turn. Explo has resources to inspire you to pursue more and different and new things this summer.
ID Tech Camp – Does your child love gaming, programming, drawing, or filming movies? At ID Tech Camp, learn firsthand how to develop hobbies and interests into so much more.  Give students a competitive advantage for college, or ignite a young child's passion. Beginner to advanced students ages 7-17 enroll in these fun and challenging, weeklong, day and overnight summer camps held at 60 prestigious universities nationwide.  Small class sizes (max 8:1) are guaranteed.
SuperCamp – SuperCamp is world-renowned for its life skills training. The summer program can help your son or daughter increase grades while building their confidence, motivation and the drive to break through barriers that can hold them back in life. The camp's life skills curriculum focuses on developing communication skills, building stronger personal relationships with family and friends, developing teamwork and leadership ability, boosting creativity and problem-solving ability, and setting clear goals.