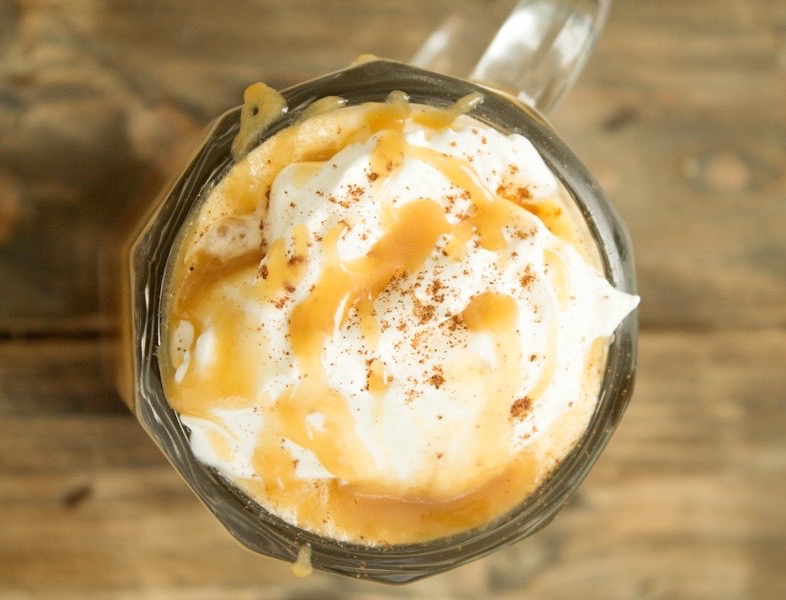 photo creds: galonamission.com

Autumn begins at the end of this month. To me that means that it's closer to pumpkin time. Pumpkin, ice cream, beer… together you ask? Why yes why not. An adult beverage due to the beer people, so this is so not for the underage.

Size:

serves 1



Ingredients:
1/4 cup canned pumpkin puree (not pie filling)
1/2 cup sugar
1/4 cup water
1/2 bottle of Oktoberfest beer
2 scoops of vanilla ice cream
1/4 cup heavy whipping cream
3 tbsp powdered sugar



Directions:




In a small saucepan, combine pumpkin puree, sugar, and water. Mix until a syrup like consistency.

Mix together heavy whipping cream and powdered sugar using an electric mixer. Set aside.

Using a large mug (I used chilled beer mugs) fill in 1/2 of cooled pumpkin syrup and 1/2 bottle of Oktoberfest beer.

Add in 2 scoops of vanilla ice cream.

Plop on 1/2 of the whipped cream.

Garnish with pumpkin pie spice (store bought or homemade).