We're thinking the Easter Bunny might like a rich, full-bodied pinot noir. Or maybe he prefers a sweet, well-balanced Riesling. Why? Because this year the Easter Bunny has hidden eggs throughout the Alba Vineyard and invites adults to join him for for a different kind of Easter Egg Hunt.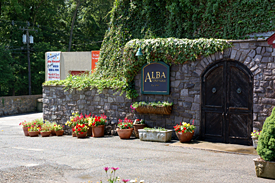 Drop by the Alba Estate Vineyard anytime between 11:00AM and 5:00PM this Saturday and Sunday for one of the winery's wine tastings and then head out into the vineyard to participate in the Hunt. (Why should the kids have all the fun?) Each egg contains a special prize including discounts on wine purchases up to 50%, celebrity chef Michael White's cookbook, wine glasses, cork screws and more. There is a limit of one egg per person, and of course you must be 21 or older.
The Alba Estate Vineyard, founded in 1980, is located in the heart of the scenic Musconetcong River Valley and centered in the Warren Hills viticulture region. The hillside estate is primarily focused on Pinot Noir, Dijon Clone Chardonnay, and Riesling,  Alba wines have fared exceptionally well in local, national and international competitions and has been winning awards since 1984.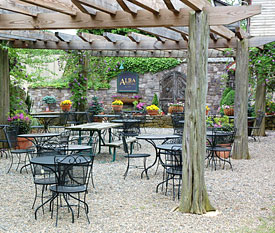 So take a sip and celebrate Easter this weekend with an egg hunt at the Alba Vineyard.  We think you'll be "hoppy" you did!
The Details
When: Saturday and Sunday, March 26 and 27 from 11:00AM until 5:00PM
Cost: $10 per person which includes wine tasting and Easter Egg Hunt (Gold Club member are free)
Where: Alba Vineyard & Winery, 269 Route 627, Village of Finesville, Milford, New Jersey 08848
Need More information: www.albavineyard.com/index.html or call 908-995-7800