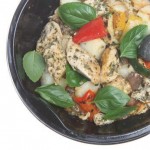 If you are super busy, never have enough time or energy to eat healthy food, cut up vegetables, or prepare diet meals, you may want to look into a delivery option. Although diet delivery plans are expensive, it still costs less than eating out. When looking to lose weight, you might need a jump start with one of these plans.
Delivered to your door, 3 delicious meals and 2 snacks at 6AM. "The Zone Diet", 40/30/30 nutrition, is an effective and safe method for losing weight and keeping it off. All meals are prepared within the 40/30/30 ratio with 40% carbohydrates, 30% proteins, and 30% fats. The diet considers individual height, weight and activity levels. "The Zone Diet" also hyper-charges energy levels while maximizing body fat loss and promoting lean muscle mass. $40 per day.
Food is dropped off in two-or four-week increments and is frozen or shelf-stable. Dieters supplement with two servings a day of fruit, veggies, grains, or dairy. Based on Volumetrics, the idea that you can feel fuller on fewer calories and reduce your calorie intake by eating low-caloric-density foods. $12-$19 per day
Three plans are offered, low-fat traditional, low-fat vegetarian, low-carb (most plans provide 1200 or 1600 calories a day depending on portion size ordered), and/or you may select from additional options like 5 day or Midweek 3-Pack if suitable and available in your area. This diet received high ratings in taste from epicurious.com. $25 a day.
Shelf-stable food (28 days' worth) arrives ready to be eaten or prepared (in the microwave or by adding boiling water). Dieters buy fruit, veggies, and dairy separately. Meals contain low-glycemic carbs and high protein levels and are enriched with Omega-3 soluble fibers which also boost fullness. $12.50 per day.
The diet follows a proven approach for healthy weight loss. The program provides 1,100-1,400 calories daily with 40-50% total caloric intake from lean, adequate protein, 20-25% of calories from healthy fats, and 30-35% from complex carbohydrates. Every entree arrives fully cooked and frozen. Simply store your entrees in the freezer until you are ready to microwave. $26 a day.