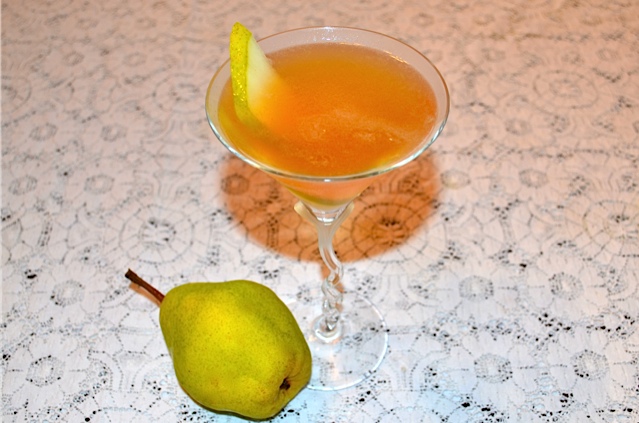 prepared by and photo by Emily Doscher

Now I'm not one to typically pick up a pear and chomp, but when they are sliced in salads or better yet in a cocktail, I'm more than willing to participate in their consumption.  Pears have no cholesterol, sodium or saturated fat.  In addition, they are high in fiber, Vitamin C and potassium.   So drink up!

Size:

makes 2 drinks



Ingredients:
Ice cubes
1/2 cup Maker's Mark bourbon
6 tbsp pear liqueur
2 tbsp peach liqueur
2 tbsp fresh lime juice
4 dashes angostura bitters
2 1/4" thick slices fresh pear (for garnish)



Directions:




Fill cocktail shaker with ice.  Add next 5 ingredients.  Shake 15 seconds.  Strain into Martini glasses.  Garnish with pear slices.