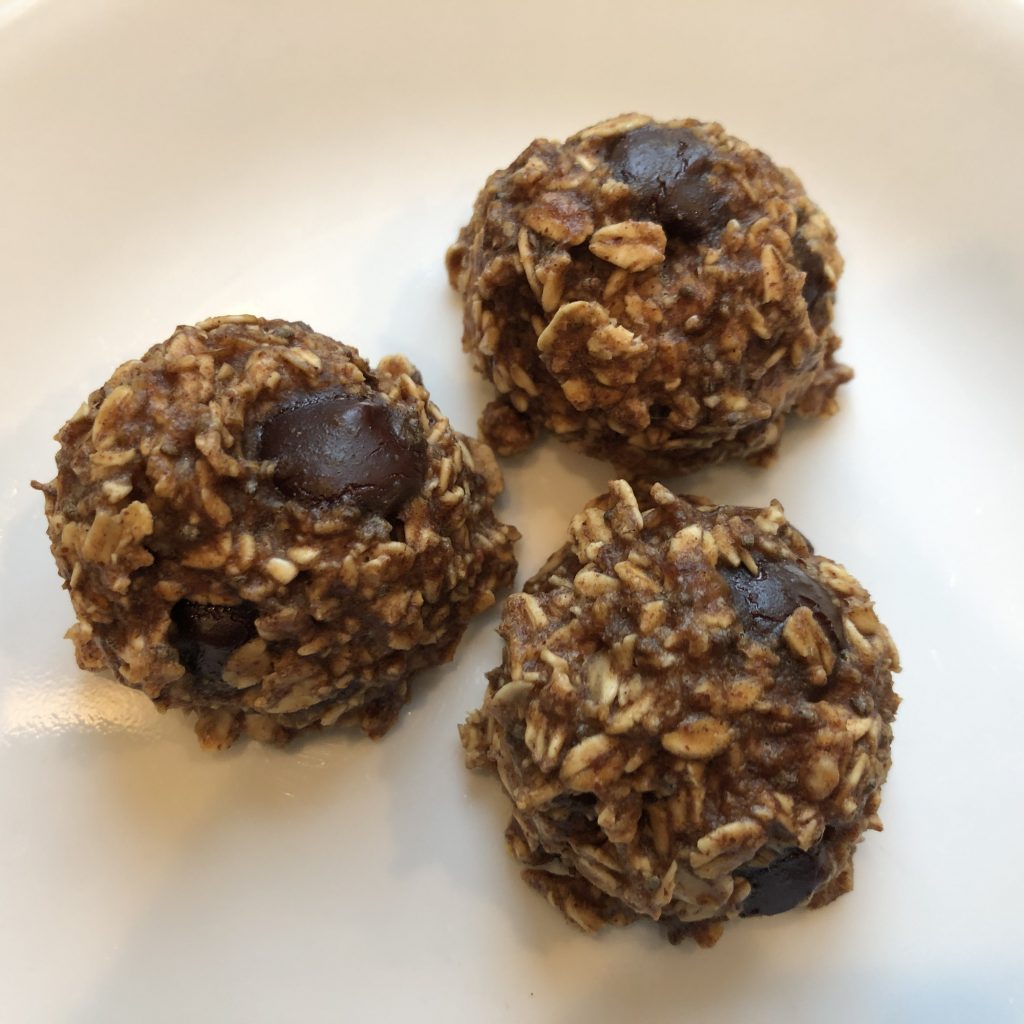 Monster Cookies

I love Montana Monster cookies but I gave them up when I started eating healthier. They had so much sugar in them. I came across this recipe and have made some changes to make them healthy. They are easy to make and so good!!! I hope you enjoy them as much as my family does.

Size:

approx. 40



Ingredients:
4 1/2 ripe bananas, mashed
6 tsp vanilla
3 eggs
1 cup chunky almond or peanut butter unsweetened
4 1/2 cups of oats-I use gluten free
6 tsp. cinnamon
2 tablespoons ground flax seeds
2 tablespoons chia seeds
2/3 cup dark chocolate chips



Directions:




Preheat oven 350 degrees. Line a baking sheet with parchment paper or a silicone baking mat. In a mixer combine bananas, vanilla, eggs, cinnamon, and nut butter. Mix and then add the oats and chocolate chips.

Drop mixture by spoonfuls or a small ice cream scoop onto the prepared baking sheet.

You can flatten them or leave them like a ball.

Cook for 10-12 minutes. Let cook for five minutes before removing them from the baking sheet.

You can cut this recipe in 1/3 if you want to make less.