Pac-Man, the yellow, pie-shaped Pac-Man character, who travels around a maze trying to eat dots and avoid four mean ghosts, quickly became an icon of the 1980s. You can still find Pac-Man nostalgia items for you home.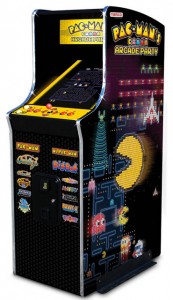 Made by Namco, designer of the original Pac-Man arcade video game in 1980, this is the full-sized console built to commemorate the game's 30th anniversary. It comes complete with the original programming and 12 additional games from the 1980s. Hammacher Schlemmer $3500.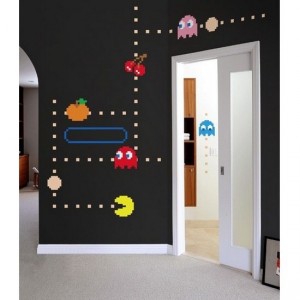 In this PAC-MAN wall decal, Blinky, Pinky, Inky and Clyde quickly roam the maze while trying to catch PAC-MAN. All PAC-MAN wall decals are official NAMCO BANDAI Games Inc licensed products. From modernnursery.com. $55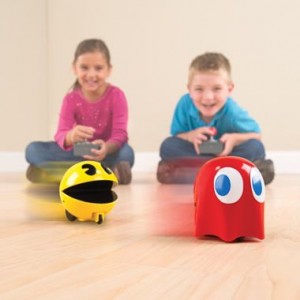 This is the three-dimensional, remote-controlled re-creation of one of the most classic chase sequences in arcade history: Pac-Man versus Blinky the Ghost. Two players take command of these digital duelists using a nostalgic joystick remote. Hammacher Schlemmer $49.95.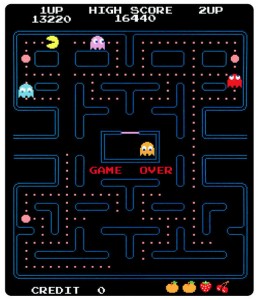 This PAC-MAN Microfiber Fleece Blanket features the unmistakable game board on a 50″ X 60″ blanket. The Throw is a thin , but warm and super soft micro fiber fleece. You'll find the non-gamers in your life will end up using it because it's so comfortable, and you'll love it because it's PAC-MAN from 80's Tees. $10