Plan the most amazing birthday party in a distant location for yourself or your friend. Is there someplace that you have always wanted to travel? A destination party is a great idea for any celebration. Start by figuring out who you'd like to attend, then look at schedules to figure out the best dates to go.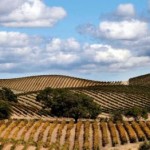 Some fun trip ideas for groups include relaxing on the beaches of Mexico, a golf trip to Arizona, a ski trip to Utah, wine tasting in Napa, or an exciting weekend in San Francisco. Explore options for all-inclusive vacations. These range from tropical resorts to city tours to activity-based trips like rafting adventures.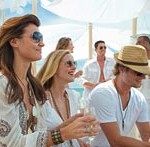 A smaller number of people will be attending your destination vacation, so decide how you want to handle the expenses. If you're in a position to pay for everyone, that's great. In some cases, the host will pay for hotel while the guests pay for their own air fare or vice versa. However you decide to split the costs, just make sure everyone is on the same page to eliminate confusion later on.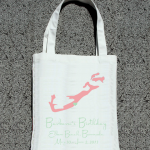 Create customized tote bags as welcome gifts for destination guests. Fill with water, snacks, maps, sunscreen, hangover cures, and birthday gag gifts. Make dinner and activity reservations in advance. Book tennis courts and golf tee times. Charter a sunset cruise or horse drawn carriage ride. Throw a bonfire party or rooftop cocktails.