I know, I know. It's bad for me. But I love the sun and I love having a tan. The fat looks thinner and the wrinkles are less noticeable when your skin is tan, right!? Rationally, I know the sun is bad for you except for the burst of vitamin d that it provides. I know that every time I am in the sun, I am increasing my chances of skin cancer. But I love the way it feels. The last year or so, I've really tried to limit my time in the sun and opt to spray tan instead. Some have been good…some not so good. So I decide to ask an expert how to make the most of my spray tan. I sat down with Tracy, of After Dark Mobile Tanning to find out how to make the most of my spray tanning experience. One of the really nice things about Tracy's business is that SHE comes to YOU!
Heather: How should I prepare my skin before mtg appointment?
Tracy: The best way for preparing your skin for a spray tan is first by showering and exfoliating your skin. Exfoliation will remove dead cells, unnecessary oils and create your skin into a blank canvas which helps absorb color evenly and naturally. We tell our clients to aim for simple products with less ingredients. This is to ensure that nothing blocks the pores, like a polish or moisturizer. All waxing, shaving, manicure and pedicures should be prior to the appointment. Lastly, which is usually the hardest for spray tan clients, is not applying any moisturizers. This can be difficult for clients who have a routine of using a lotion, or facial cream when getting right out of the shower, but we highly recommend against this, as once again, it will block color from absorbing correctly.
Heather: If I'm going to an event, how many days before the event should I make my appointment?
Tracy: One to two days before an event is the best time to reserve your spray tan. After receiving your customized airbrush tan, you need to wait 8 hours before rinsing in the shower. So clients will typically book their appointments during the evenings, sleep on their tans and then wake up and shower. So a day or two before an event is just enough time to let your airbrush set and rinse. 
Heather: How do I know what color to ask for?
Tracy: When I first created After Dark, I wanted to bring spray tanning to another level. When people thought about spray tans, their first reaction is "orange" or "jersey shore", where I wanted clients to be able to have a natural looking tan, without damage to their skin. So besides being organic, we have a solution we use that is created for our company that lets our airbrush technicians mix the color you want, on location, based on your skin tone. So when our airbrush artist shows up to your appointment, they analyze your skin tone and based on the color you'd like to achieve, we go ahead and mix a customized color, formulated just for your appointment. We add in our DHA desperately to our bronzers so that there is no orange or red tints, and your tan always looks bronzed and natural. Also because of this, we're able to do any color from a natural wedding-glow to a dark Bermuda bronze.
Heather: Wow, that is really cool. I love the idea that if I just want a glow–and not a bronze–that I have that option with you!
After my appointment, is there anything I can do to make my tan last longer?
Tracy: After you rinse off, your After Dark tan can last almost a week if your take proper care of it. Using lotion frequently will help lock in your color by keeping your skin moisturized and healthy. You absolutely do not want to use any type of exfoliating soaps or loofahs, because the less you exfoliate the longer the tan will stay on your skin. Simple body washes like children's soaps are great for spray tans because they are less likely to remove natural oils from your skin that would help maintain the spray tan color.
Heather: And if I'm really digging the look, when would I need to book a follow-up?
Tracy: Spray tans should (for the most part) be kept about a week apart. This is because any airbrush technician will tell you that layering a spray tan, on top of another spray tan will leave your color looking blotchy and orange-like because of the amount of DHA sitting on your skin. A week is just enough time for your spray tan to begin to evenly fade and then you have enough time to exfoliate any color left, off before your next appointment.
Heather: Do I have to do my whole body each time?
Tracy: Clients can choose full body, half body or even just the face! We also offer all different services, from student and bridal discounts to packages, because looking beautiful shouldn't break your wallet!
5 facts that might convince you to stay covered and go for a spray tan:
1. Skin cancer removal can result in long term scars that are not easy to cover up. Skin cancer comes in all forms, even subtle skin discoloration.
2. Who Wants wrinkles!?  
Even if you just get a face spray tan or use a self-tanning spray, you're saving yourself from aging too fast.
3. You can still get sun damage even when it's not sunny.  How many times have you gotten sun burned on a cloudy day?
4. About 76,380 new melanomas will be diagnosed (about 46,870 in men and 29,510 in women).
5. About 10,130 people are expected to die of melanoma this year.
---
Click to Find Out if Chocolate is Good for You.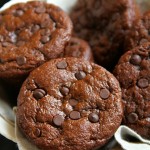 ---
Find Out if Red Wine Truly Good For You.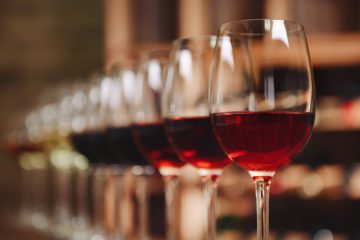 ---
Now that's a reason to eat Sweet Potato French Fries!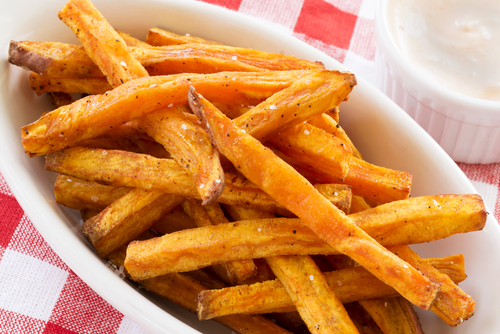 ---
 Biryani: an all-in-one Indian dish.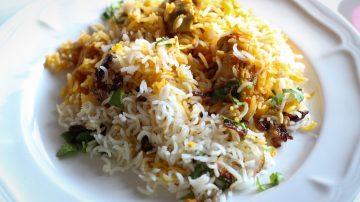 ---
One bite will transport you to a place just shy of heaven:
Chocolate Chip Cookie and Oreo Fudge Brownie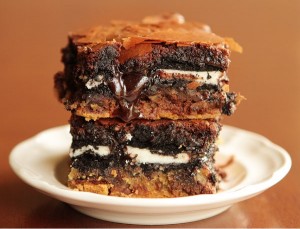 ---
A Tiny Little Seed That Packs a Big Punch of Nutrition.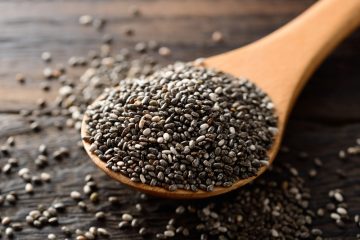 ---
What's so Great About Kale?
It Can Provide 900% of your RDA of Vitamin K and More!