The structure of weddings have really stayed the same for decades now, but one of the biggest changes to come along is the internet. Registries, Guest Books, and Wedding Websites (also known as wedsites) are great for capturing everything you will need for the big day. You will find these online tools unique and useful.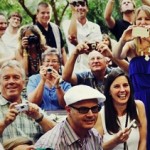 GuestShots
Today pretty much every guest is a wedding photographer, bringing their digital cameras and phones to your wedding. And while not all of their shots will be as great as your official photographer's, you still want to see them for your wedding scrapbook. GuestShots allows you to easily gather everyone's photos and videos from all of your wedding events, engagement party, bridal shower, bachelor and bachelorette parties, rehearsal dinner and of course the wedding day. This service will provide you with custom cards to mail to your guests, so they know how to upload their images and once uploaded, you can browse them on a private and secure site. Select your favorites and create a wedding scrapbook and movie that can be shared online, printed in a professional and customized book or put on a DVD.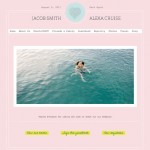 Wedding Jo Jo
One of the biggest problems with wedding website creators is clutter and confusion. With WeddingJoJo, you will find a clean website, simple options, beautiful templates, filled with many features. WeddingJoJo has just two options, free or premium, as well as password protection, RSVPs, planning kit, and blog integration. Overall, WeddingJoJo has the perfect balance between price, design, and features.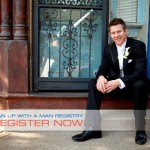 The Man Registry
A provider of content & gifts for grooms. Designed for men, by men. The go-to wedding planning and shopping guide for grooms, The Man Registry is a mix of content and gifts for the guys in the wedding. The registry consists of a wide assortment of items for the home and creative gifts for groomsmen. The company blog, Grooms Advice, features both useful tips and funny wedding-related posts on everything.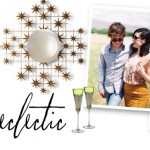 NewlyWish
NewlyWish offers a hand-picked collection of fine boutiques, brands, and unique finds for your registry, wedding party gifts, bridal accessories, and more. With a network of over 50 shops, this easy-to-use online bridal registry and gift service has a selection of both stylish and creative gifts brides and grooms want, and guests will love to give. In addition to place settings, kitchen accessories, linens, couples can register for food and wine, cooking and dance lessons, artwork, tickets to the theatre and sporting events. If you're not sure what you should add to your registry, the site has style guides (modern, retro, classic, eclectic, preppy or green) to help you find the perfect items to fit your aesthetic.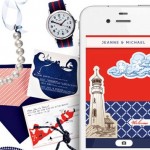 Appy Couple
Appy couple is a really interesting alternative to having a wedding website. You can have your own wedding app! Since most people use smart phones these days, AppyCouple helps you build a custom wedding app with all the information that you would need on your wedding website (and creates web versions as well). Themes and design are super stylish.