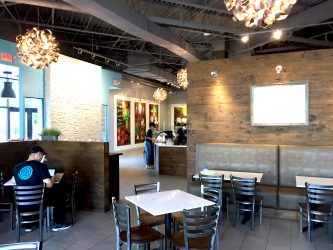 I avoid Route 17 at all costs, but kids and errands always pull me back. So here's a new reason to look forward to being on 17: Eons Greek Food for Life. They say the Mediterranean diet is the key to longevity and healthy hearts. Now you can get it on the go.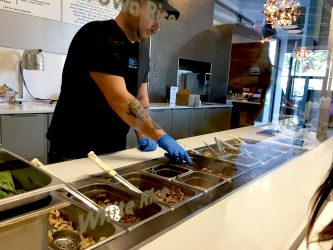 Think of it like Chipotle…but Greek. Pick your base (salad, pita, or rice) and a protein (beef, lamb, chicken, pork even octopus) and pick your side (chickpea, greek or lentil salad, gigante beans). And then add toppings like hummus, tzadziki, or eggplant dip.

My kids got the pita base which comes like a wrap in foil making it super easy to eat on the go–perfect when you're on your way to a travel game. The Eons salad was my fav: it includes farro, tomatoes, cucumbers with mint, and parsley. The space is big and bright. We were out of there in 5 minutes with a healthy, balanced meal that each of my kids liked.
Eons, 501 Route 17, Paramus, NJ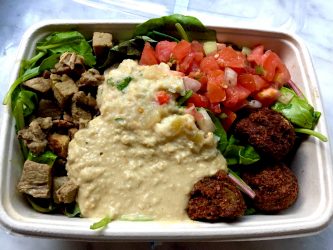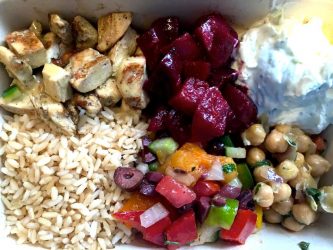 ---
Check Out What's New in Ridgewood