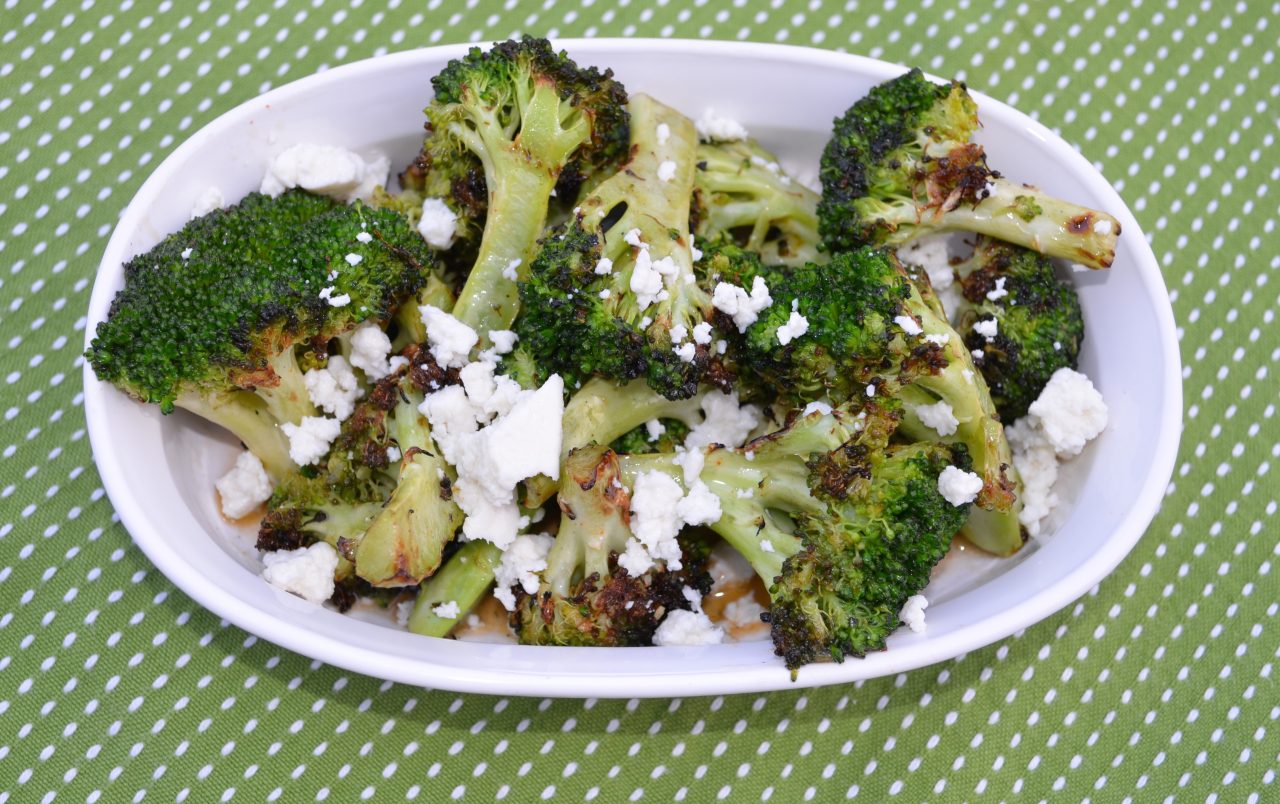 prepared by and photo by Emily S. Downs

Chipotle, lime and butter has been my go-to over the last few grilling seasons… try it out on grilled broccoli. Yes, grilled broccoli. It is surprisingly yummy.

Size:

8 servings



Ingredients:
6 tbsp unsalted butter, softened
Finely grated zest and juice of 1 lime
1 tbsp Tabasco Chipotle Sauce
1 tsp honey
1 garlic, finely grated
Salt
4 heads of broccoli - stems trimmed, cut into large florets
Olive oil, for drizzling
1 cup crumbled queso fresco (crumbly white cheese from Mexico... Whole Foods)



Directions:




In a bowl, stir the softened butter with the lime zest, lime juice.  Tabasco, honey and garlic and season lightly with salt. (Can be refrigerated overnight.  Soften it at room temperature before using.)

Light a grill.  Drizzle the broccoli florets with olive oil and season with salt.  Grill over moderately high heat, turning the florets occasionally, until crisp-tender and lightly charred, about 8 minutes.

Transfer the broccoli to a platter and toss with the lime butter.  Garnish with the queso fresco and serve.