When summertime rolls around, there is nothing better than starting your day with a refreshing smoothie. Delicious and easy to make, this fruity concoction is the perfect way to indulge without sacrificing your healthy diet!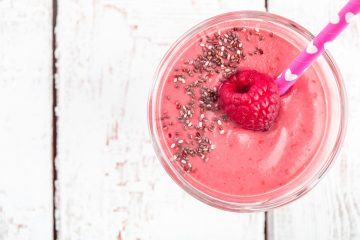 Size:

Serves 2



Ingredients:
2 Bananas
10-12 Ice Cubes
1 cup of Frozen Raspberries
2/3 cup of Frozen Mango
1 1/3 cup of Coconut Water



Directions:




Put the bananas, ice cubes, frozen raspberries, frozen mango, and coconut water in blender—blend until smooth, pour into glasses, and enjoy!